Affiliate Disclaimer: This site contains affiliate links, which means we earn money if you purchase through our link. As an Amazon Associate I earn from qualifying purchases. Read our Disclosure Policy.
Wisdom is not just lone knowledge but knowing when and how to best apply it. Here are 15+ inspiring wisdom quotes and quotes about wisdom.
Subscribe to our Youtube channel!
15+ Quotes About Wisdom | Wisdom Quotes
"The wise does at once what the fool does at last." – Baltasar Gracian
"The wisest man is he who does not believe he is wise." – Proverb
"A man is not called wise because he talks and talks again; but if he is peaceful, loving and fearless then he is in truth called wise." – Buddha
"Thus, a wise individual is the one who learns to see positive even in unfavorable events and unanticipated behavior of people." – Lindsay J. Hallie
"Wise men make more opportunities than they find." – Francis Bacon
"You've heard that it's wise to learn from experience, but it is wiser to learn from the experience of others." – Rick Warren
👉 Products We Recommend:

Inspirational Wisdom Quotes | Quote About Wisdom
"Patience is the companion of wisdom." – Saint Augustine
"A clever person solves a problem. A wise person avoids it." – Albert Einstein
"A kind person is very wise, because they – consciously or unconsciously – have realised what it is all about: that what we do to our fellows, we also do to ourselves." – Stefan Einhorn
"The wisest mind has something yet to learn." – George Santayana
"Some of the best lessons we ever learn are learned from past mistakes. The error of the past is the wisdom and success of the future." – Dale Turner
More Inspirational Quote Posts:
More Quotes on Wisdom | Quotes for Wisdom
"A wise man can learn more from a foolish question than a fool can learn from a wise answer." – Bruce Lee
"The art of being wise is the art of knowing what to overlook." – William James
"Pain can change you, but that doesn't mean it has to be a bad change. Take that pain and turn it into wisdom." – Dalai Lama
"The simple things are also the most extraordinary things, and only the wise can see them." – Paulo Coelho
"That is ever the difference between the wise and the unwise: the latter wonders at what are unusual; the wise man wonders at the usual." – Ralph Waldo Emerson
"Wisdom comes with the ability to be still. Just look and just listen. No more is needed. Being still, looking, and listening activates the non-conceptual intelligence within you. Let stillness direct your words and actions." – Eckhart Tolle
P.S. Get free downloads, checklists, inspirational emails & more when you sign up for our Free Resource Library!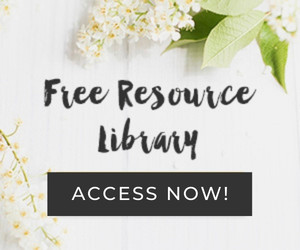 I hope you enjoyed these wisdom quotes and quotes about wisdom!