20+ Quotes About Food and Eating
Affiliate Disclaimer: This site contains affiliate links, which means we earn money if you purchase through our link. As an Amazon Associate, I earn from qualifying purchases. Read our Disclosure Policy.
A good meal can bring people together across cultures and generations. Here are 20+ inspiring food quotes and quotes about food and eating.
Subscribe to our Youtube channel!
20+ Quotes About Food | Food Quotes
"I like food. I like eating. And I don't want to deprive myself of good food." – Sarah Michelle Gellar
"Food is not rational. Food is culture, habit, craving and identity." – Jonathan Safran Foer
"Food for the body is not enough. There must be food for the soul." – Dorothy Day
"First we eat, then we do everything else." – M.F.K. Fisher
"Food is everything we are. It's an extension of nationalist feeling, ethnic feeling, your personal history, your province, your region, your tribe, your grandma. It's inseparable from those from the get-go." – Anthony Bourdain
"Food is symbolic of love when words are inadequate." – Alan D. Wolfelt
"Food is the most primitive form of comfort." – Sheila Graham
"For me, the good food starts with good product." – Jean-Georges Vongerichten
"When you don't have food in your life, just for a day, it makes you realise you're lucky to have it the next day. So the day after fasting, the music that comes out will be very joyous." – Chris Martin
"Laughter is brightest in the place where the food is." – Irish Proverb
Products We Recommend:

Inspirational Food Quotes
"Food is for eating, and good food is to be enjoyed… I think food is, actually, very beautiful in itself." – Delia Smith
"When a man's stomach is full it makes no difference whether he is rich or poor." – Euripides
"Vegetables are a must on a diet. I suggest carrot cake, zucchini bread, and pumpkin pie." – Jim Davis
"Good food ends with good talk." – Geoffrey Neighor
"All you need is love. But a little chocolate now and then doesn't hurt." – Charles M. Schulz
"Food, to me, is always about cooking and eating with those you love and care for." – David Chang
"People who love to eat are always the best people." – Julia Child
"I love food. I'm a big food person. I'm really passionate about eating good food all the time." – Dreama Walker
"Food is not just eating energy. It's an experience." – Guy Fieri
More Inspirational Quote Posts:
More Quotes on Eating and Food | Food Sayings
"Let's face it, a nice creamy chocolate cake does a lot for a lot of people; it does for me." – Audrey Hepburn
"Only the pure in heart can make a good soup." – Ludwig van Beethoven
"Life is uncertain. Eat dessert first." – Ernestine Ulmer
"What I say is that, if a man really likes potatoes, he must be a pretty decent sort of fellow." – A.A. Milne
"I'm just someone who likes cooking and for whom sharing food is a form of expression." – Maya Angelou
"If you really want to make a friend, go to someone's house and eat with him – the people who give you their food give you their heart." – Cesar Chavez
"There is no love sincerer than the love of food." – George Bernard Shaw
"Food is our common ground, a universal experience." – James Beard
"Patience is the secret to good food." – Gail Simmons
"Let food be thy medicine and medicine be thy food." – Hippocrates
P.S. Get free downloads, checklists, inspirational emails & more when you sign up for our Free Resource Library!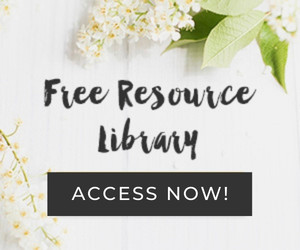 I hope you enjoyed these food quotes and quotes about food!