There are many different perspectives and purposes and meanings to life. It's all in a matter of how you choose to look at it. Life can be whatever you want it to be. Here are 30+ inspirational short quotes about life.
Sonder- "the realization that each random passerby is living a life as vivid and complex as your own- populated with their own ambitions, friends, routines, worries, and inherited craziness- an epic story that continues invisibly around you like an anthill sprawling deep underground, with elaborate passageways to thousands of other lives that you'll never know existed, in which you might appear only once, as an extra sipping coffee in the background, as a blur of traffic passing on the highway, as a lighted window at dusk."
– Dictionary of Obscure Sorrows
Although the word "sonder" has changed from its original meaning and now has a somewhat made-up definition, it's still probably my favorite word, at least the way it's described here.
I like to wonder about strangers' lives when I pass them on the streets or sit across from them in a coffee shop. I wonder if anyone is feeling the way I'm feeling in any particular moment, and given how big the world is, there are probably millions feeling a certain way at any given time.
It gives a whole new meaning to the phrase, "You're not alone." In moments of pain, you think that no one could possibly understand you. But with billions of people in the world, there's probably at least one person out there right now feeling exactly what you're feeling, which is both terrifying and exhilarating to think about.
Someone who just got married. Someone who was just diagnosed with cancer. Someone who was just accepted into the college of their dreams, and someone whose dreams just ended. Someone who is celebrating, and someone who is mourning.
At any given moment, every possibility is happening in the world.
At any given time, there is someone who understands you. And odds are, you may never meet that person (or those many people), but you can take comfort in knowing that someone would understand, if you ever met each other.
If you're struggling right now, maybe there's a higher purpose for it. Maybe there's a reason you can't even begin to see, for why you're suffering. And maybe it won't be years until you finally understand why you had to go through what you're going through right now, but one day in the future, it will all make sense.
Just trust that.
30+ Inspirational Short Quotes About Life | Short Life Quotes
"Yesterday you said tomorrow. Just do it." – Nike
"The time is always right to do what is right." – Martin Luther King Jr.
"The two most important days in your life are the day you are born and the day you find out why." – Mark Twain
"Be so good they can't ignore you." – Steve Martin
"There is no substitute for hard work." – Thomas Edison
"Life isn't about finding yourself. Life is about creating yourself." – George Bernard Shaw
"To live is the rarest thing in the world. Most people exist, that is all." – Oscar Wilde
"Whatever you do, do it well." – Walt Disney
"Life is what happens to you while you're busy making other plans." – Allen Saunders
"Many of life's failures are experienced by people who did not realize how close they were to success when they gave up." – Thomas Edison
"Determine your priorities and focus on them." – Eileen McDargh

"Our lives begin to end the day we become silent about things that matter." – Martin Luther King Jr.
"Life is about making an impact, not making an income." – Kevin Kruse
"Every moment is a fresh beginning." – T.S Eliot
"Be not afraid of life. Believe that life is worth living, and your belief will help create the fact." – Henry James
More Inspiring Quotes About Life
"Life is a progress, and not a station." – Ralph Waldo Emerson
"The most important thing is to enjoy your life – to be happy – it's all that matters." – Audrey Hepburn
"I have found that if you love life, life will love you back." – Arthur Rubinstein
"Life is really simple, but we insist on making it complicated." – Confucius
Related Quote Posts:
"In the end, it's not the years in your life that count. It's the life in your years." – Abraham Lincoln
"Simplicity is the ultimate sophistication." – Leonardo da Vinci
"Life is inherently risky. There is only one big risk you should avoid at all costs, and that is the risk of doing nothing." – Denis Waitley
"We all have two lives. The second one starts when we realize we only have one." – Tom Hiddleston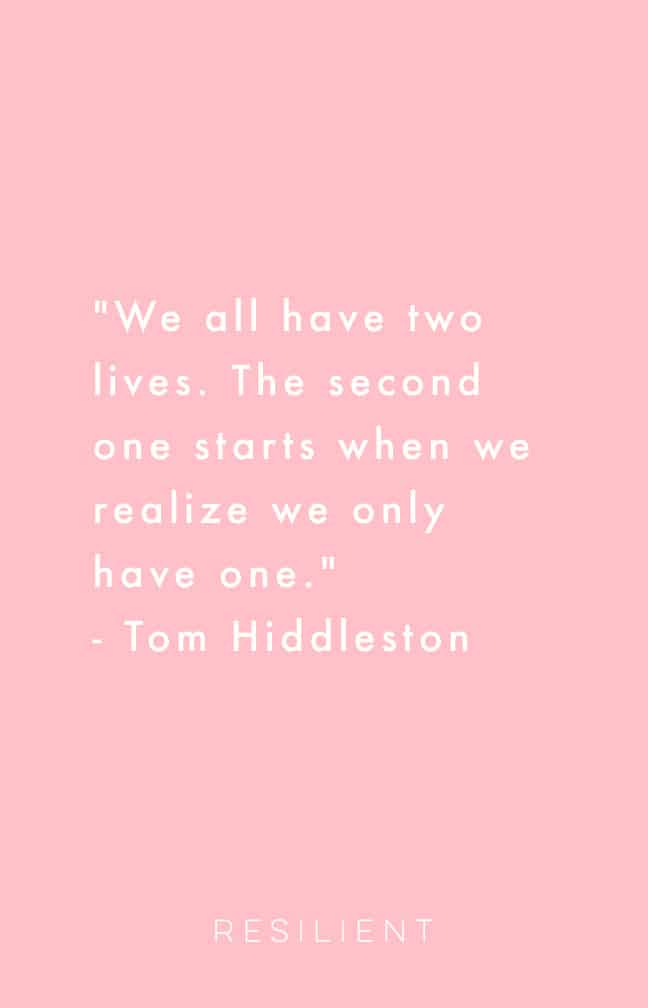 "To live will be an awfully big adventure." – Peter Pan
"You get in life what you have the courage to ask for." – Oprah Winfrey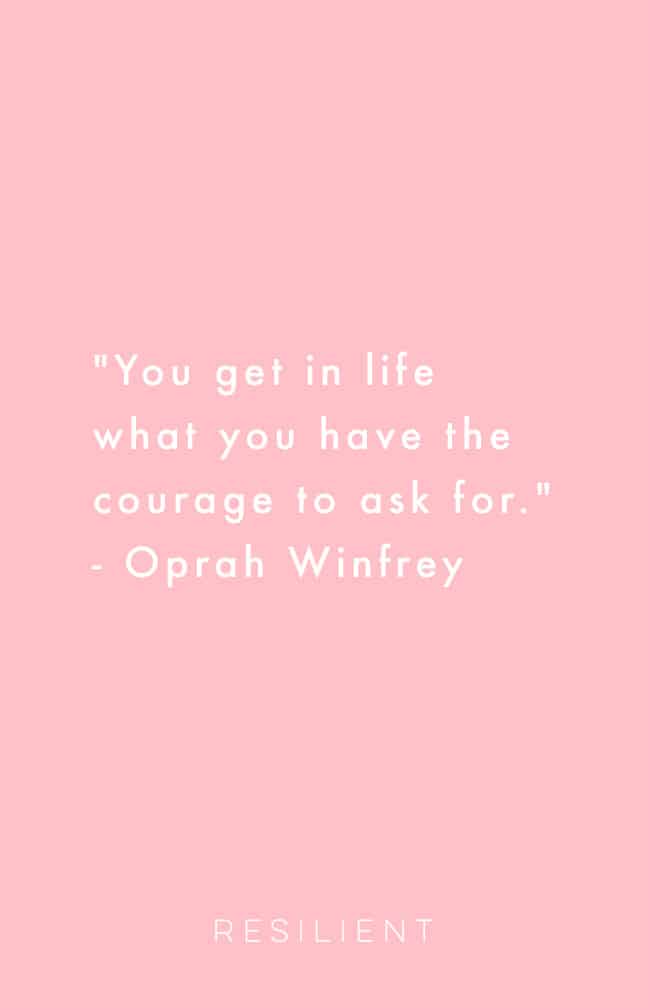 "People have different reasons for the way they live their lives. You cannot put everyone's reasons in the same box." – Kevin Spacey
"Work like you don't need the money, love like you've never been hurt and dance like no one is watching." – Randall G. Leighton
"When one door closes, another opens; but we often look so long and so regretfully upon the closed door that we do not see the one that has opened for us." – Alexander Graham Bell
"To live is so startling it leaves little time for anything else." – Emily Dickinson
"It is not the length of life, but depth of life." – Ralph Waldo Emerson
"Life is 10% what happens to us and 90% how we react to it." – Dennis P. Kimbro
"Strive not to be a success, but rather to be of value." – Albert Einstein
"Your time is limited, so don't waste it living someone else's life." – Steve Jobs
"Accept responsibility for your life. Know that it is you who will get you where you want to go, no one else." – Les Brown
If you would like more inspirational quotes and tips, check out our 365 Recovery Tips.
Inspiring Short Quotes About Life | Inspirational Life Quotes
P.S. If you're ready to improve your life and keep track of all your progress and goals, check out Your Best Life Planner. It's a kit of 36 digital printables that help you plan your days with monthly, weekly, and daily planners, set goals, vision your future, create self care and gratitude lists, and so much more! Check it out here now and create your best life.
(Visited 2,455 times, 1 visits today)