Affiliate Disclaimer: This site contains affiliate links, which means we earn money if you purchase through our link. As an Amazon Associate I earn from qualifying purchases. Read our Disclosure Policy.
Sunsets are a beautiful show of lights that we can enjoy for free every day in the beauty of nature. Here are 40+ inspiring sunset quotes and quotes about sunsets.
Click here to subscribe to our Youtube channel!
40+ Inspiring Sunset Quotes | Quotes About Sunsets
"Know what you want to do, hold the thought firmly, and do every day what should be done, and every sunset will see you that much nearer the goal." – Elbert Hubbard
"Sunsets are so beautiful that they almost seem as if we were looking through the gates of Heaven." – John Lubbock
"Watching them was like watching the sunset and the sunrise, equally beautiful in different ways." – Shannon A. Thompson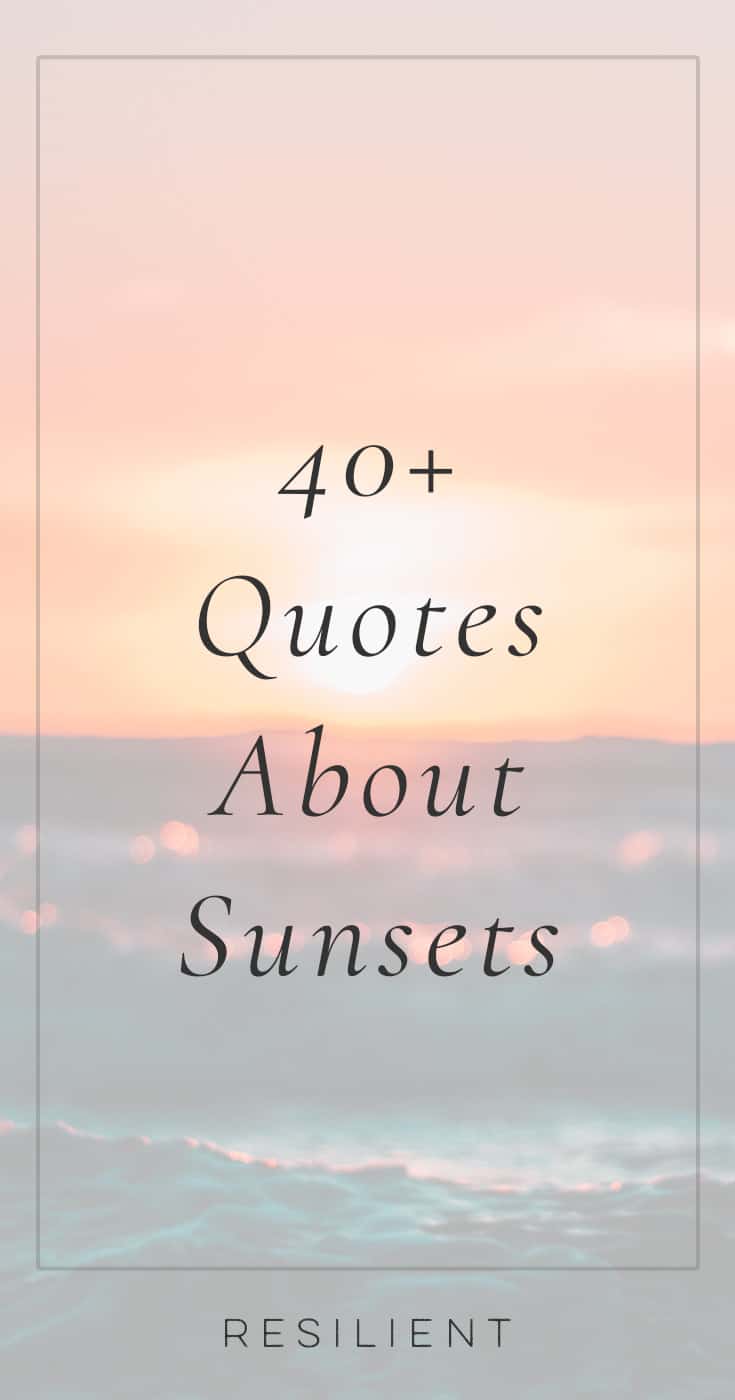 "I love that this morning's sunrise does not define itself by last night's sunset." – Steve Maraboli
"May every sunrise hold more promise and every sunset hold more peace." – Umair Siddiqui
"Keep looking up! I learn from the past, dream about the future and look up. There's nothing like a beautiful sunset to end a healthy day." – Rachel Boston
"It is almost impossible to watch a sunset and not dream." – Bern Williams
"Every sunset is also a sunrise; it all depends on where you stand." – Karl Schmidt
"Enjoy the beauty of a sunset nature's farewell kiss for the night." – Sharon Rene
"Sunset is a wonderful opportunity for us to appreciate all the great things the sun gives us!" – Mehmet Murat ildan
"Sunsets are my escape into the reality I want to continuously live." – Rachel Roy
"There's a sunrise and a sunset every single day, and they're absolutely free. Don't miss so many of them." – Jo Walton
"Call for the grandest of all earthly spectacles, what is that? It is the sun going to his rest." – Thomas de Quincey
"Every sunset is an opportunity to reset." – Richie Norton
Products We Recommend:

Inspirational Sunset Sayings and Quotes
"I believe in evolution. But I also believe, when I hike the Grand Canyon and see it at sunset, that the hand of God is there also." – John McCain
"If you are in a beautiful place where you can enjoy sunrise and sunset, then you are living like a lord." – Nathan Phillips
"There's always a sunrise and always a sunset and it's up to you to choose to be there for it." – Cheryl Strayed
"The most beautiful sunset is when you have it with your beloved one and the most beautiful sunrise is quite the same." – Galina Nelson
"The sun is setting in a burnt orange sky; the cliffs are black silhouettes; the sea, liquid silver." – Laura Treacy Bentley
"The man stopped talking and was looking at the sunset. But what does someone who hates and loves want with a sunset?" – Alberto Caeiro
"Softly the evening came with the sunset." – Henry Wadsworth Longfellow
"When the sun is setting, leave whatever you are doing and watch it." – Mehmet Murat Ildan
"Sunrise is the start of something beautiful: the day. Sunset is the start of something beautiful: the night." – Juansen Dizon
"Sunsets are proof that no matter what happens, every day can end beautifully." – Kristen Butler
"Admire the efforts of a failure like you admire the beauty of a sunset." – Amit Kalantri
"The sun tells the best joke of a day full of them, setting so spectacularly that you can almost smell the tropical paradise lazing somewhere over this rim of endless, gray socialist towers. Miles of square windows explode orange, red, and purple, like a million TV sets broadcasting the apocalypse. Clouds unspool. The sky drains of birds." – Tod Wodicka
"A day spent with dreaming and sunsets and refreshing breezes cannot be bettered." – Nicholas Sparks
"Night falls. Or has fallen. Why is it that night falls, instead of rising, like the dawn? Yet if you look east, at sunset, you can see night rising, not falling; darkness lifting into the sky, up from the horizon, like a black sun behind cloud cover." – Margaret Atwood
"Perfect happiness is a beautiful sunset, the giggle of a grandchild, the first snowfall. It's the little things that make happy moments, not the grand events. Joy comes in sips, not gulps." – Sharon Draper
"The sky takes on shades of orange during sunrise and sunset, the color that gives you hope that the sun will set only to rise again." – Ram Charan
More Inspirational Quote Posts:
More Inspirational Sunset Captions
"When I admire the wonders of a sunset or the beauty of the moon, my soul expands in the worship of the creator." – Mahatma Gandhi
"Nightfall was approaching, the light pouring away past the world's horizon in a gradually darkening cascade." – Obie Williams
"Every sunset is different, because every day sun is different, clouds are different, space is different, reflections are different, mountains are different, fogs are different, and above all, we are different!" – Mehmet Murat ildan
"This is my favorite time of the day. Light and dark touch for a few moments. […] I used to wish dusk would last longer, but its quickness seems to add to making it special." – Regina McBride
"There is nothing more musical than a sunset." – Claude Debussy
"Allow failure to teach you a supreme lesson: Each sunset is the beginning of a very, very bright and powerful sunrise." – Sri Chinmoy
"You just gotta use the sunset as a reset button and start over in the morning with every chance you get to open your eyes." – Victoria Monet
"Clouds come floating into my life, no longer to carry rain or usher storm, but to add color to my sunset sky." – Rabindranath Tagore
"It's not just a sunset; it's a moonrise too." – P. C. Cast
"Every sunset brings the promise of a new dawn." – Ralph Waldo Emerson
"Your eyes are blinded with your worries, you cannot see the beauty of the sunset." – Jiddu Krishnamurti
"Don't forget: beautiful sunsets need cloudy skies." – Paulo Coelho
"Sunsets, like childhood, are viewed with wonder not just because they are beautiful but because they are fleeting." – Richard Paul Evans
P.S. Get free downloads, checklists, inspirational emails & more when you sign up for our Free Resource Library!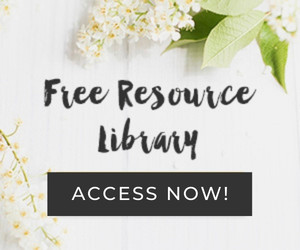 I hope you enjoyed these sunset quotes and quotes about sunsets!