35+ Quotes About Education
Affiliate Disclaimer: This site contains affiliate links, which means we earn money if you purchase through our link. As an Amazon Associate, I earn from qualifying purchases. Read our Disclosure Policy.
Whether formal or informal, education is something that can transform the minds of a generation or society. Here are 35+ inspiring education quotes and quotes about education.
Subscribe to our Youtube channel!
35+ Quotes About Education | Education Quotes
"Education is the most powerful weapon which you can use to change the world." – Nelson Mandela
"It is the mark of an educated mind to be able to entertain a thought without accepting it." – Aristotle
"Education is for improving the lives of others and for leaving your community and world better than you found it." – Marian Wright Edelman
"Nine tenths of education is encouragement." – Anatole France
"If someone is going down the wrong road, he doesn't need motivation to speed him up. What he needs is education to turn him around." – Jim Rohn
"Education is the ability to listen to almost anything without losing your temper or your self-confidence." – Robert Frost
"Learning starts with failure; the first failure is the beginning of education." – John Hersey
"An investment in knowledge pays the best interest." – Benjamin Franklin
"The whole purpose of education is to turn mirrors into windows." – Sydney J. Harris
"Education would be much more effective if its purpose was to ensure that by the time they leave school every boy and girl should know how much they do not know, and be imbued with a lifelong desire to know it." – William Haley
"Educating the mind without educating the heart is no education at all." – Aristotle
"If you are planning for a year, sow rice; if you are planning for a decade, plant trees; if you are planning for a lifetime, educate people." – Chinese Proverb
Products We Recommend:

Inspirational Education Quotes
"Formal education will make you a living; self-education will make you a fortune." – Jim Rohn
"Education is simply the soul of a society as it passes from one generation to another." – G.K. Chesterton
"Education is the ability to meet life's situations." – Dr. John G. Hibben
"To me education is a leading out of what is already there in the pupil's soul." – Muriel Spark
"They cannot stop me. I will get my education, if it is in the home, school, or anyplace." – Malala Yousafzai
"Knowledge is power. Information is liberating. Education is the premise of progress, in every society, in every family." – Kofi Annan
"Education is not the filling of a pail, but the lighting of a fire." – W.B. Yeats
"Education is the passport to the future, for tomorrow belongs to those who prepare for it today." – Malcolm X
"It is in fact a part of the function of education to help us escape, not from our own time – for we are bound by that – but from the intellectual and emotional limitations of our time." – T.S. Eliot
"I have never let my schooling interfere with my education." – Mark Twain
"Education is a better safeguard of liberty than a standing army." – Edward Everett
"Education is not preparation for life; education is life itself." – John Dewey
"Tell me and I'll forget; show me and I may remember; involve me and I'll understand." – Chinese proverb
More Inspirational Quote Posts:
More Quotes on Education
"Education is what remains after one has forgotten what one has learned in school." – Albert Einstein
"The aim of education should be to teach us rather how to think, than what to think — rather to improve our minds, so as to enable us to think for ourselves, than to load the memory with thoughts of other men." – Bill Beattie
"The roots of education are bitter, but the fruit is sweet." – Aristotle
"Intelligence plus character-that is the goal of true education." – Martin Luther King Jr.
"A well-educated mind will always have more questions than answers." – Helen Keller
"It is a thousand times better to have common sense without education than to have education without common sense." – Robert G. Ingersoll
"I believe that education is all about being excited about something. Seeing passion and enthusiasm helps push an educational message." – Steve Irwin
"Upon the subject of education … I can only say that I view it as the most important subject which we as a people may be engaged in." – Abraham Lincoln
"It is as impossible to withhold education from the receptive mind as it is impossible to force it upon the unreasoning." – Agnes Repplierg
"Education cost money, but then so does ignorance." – Claus Moser
P.S. Get free downloads, checklists, inspirational emails & more when you sign up for our Free Resource Library!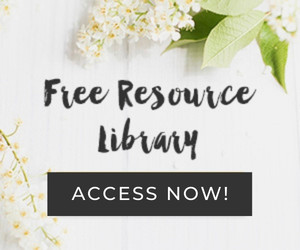 I hope you enjoyed these education quotes and quotes about education!