Affiliate Disclaimer: This site contains affiliate links, which means we earn money if you purchase through our link. As an Amazon Associate I earn from qualifying purchases. Read our Disclosure Policy.
Your soul is the spiritual part of your being that exists separately from your body. Here are 20+ inspiring soul quotes and quotes about souls.
Subscribe to our Youtube channel!
20+ Quotes About Souls | Soul Quotes
"You don't have a soul. You are a soul. You have a body." – C.S. Lewis
"If only our eyes saw souls instead of bodies, how different our ideals of beauty would be." – Unknown
"Don't gain the world and lose your soul; wisdom is better than silver and gold." – Bob Marley
"The greatest of wealth is the richness of the soul." – Prophet Muhammad
"The soul is the truth of who we are." – Marianne Williamson
"The soul has been given its own ears to hear things that the mind does not understand." – Rumi
"In your soul are infinitely precious things that cannot be taken from you." – Oscar Wilde
Products We Recommend:

Inspirational Soul Quotes
"Gratitude is the fairest blossom which springs from the soul." – Henry Ward Beecher
"She's the kind of queen that knows her crown isn't on her head but in her soul." – Adrian Michael
"Put your heart, mind, intellect, and soul even into your smallest acts. This is the secret of success." – Swami Sivananda
"Your eyes show the strength of your soul." – Paulo Coelho
"The free soul is rare but you know it when you see it – basically because you feel good, very good when you are near or with them." – Charles Bukowski
"Beauty attracts heart but character attracts soul." – Sindhu Vishnu
"Those doing soul work, who want the searing truth more than solace or applause know each other right away." – Rumi
"The soul is an infinite ocean of just beautiful energy and presence made manifest in human form." – Panache Desai
More Inspirational Quote Posts:
More Quotes on Souls | Quotes for Souls
"Love is the beauty of the soul." – Saint Augustine
"My soul is from elsewhere, I'm sure of that, and I intend to end up there." – Rumi
"Food for the body is not enough. There must be food for the soul." – Dorothy Day
"The soul always knows what to do to heal itself. The challenge is to silence the mind." – Caroline Muss
"When I admire the wonders of a sunset or the beauty of the moon, my soul expands in the worship of the creator." – Mahatma Gandhi
"There is a beautiful thing inside you." – Nikita Gill
"Take time to do what makes your soul happy." – Anonymous
"The living soul of man, once conscious of its power, cannot be quelled." – Horace Mann
P.S. Get free downloads, checklists, inspirational emails & more when you sign up for our Free Resource Library!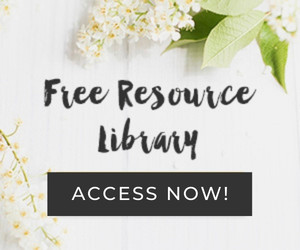 I hope you enjoyed these soul quotes and quotes about souls!