Affiliate Disclaimer: This site contains affiliate links, which means we earn money if you purchase through our link. As an Amazon Associate I earn from qualifying purchases. Read our Disclosure Policy.
Sunday is a calm and reflective day when you can relax from the previous week and plan for the week ahead. Here are 20+ inspiring Sunday quotes and quotes about Sunday.
Subscribe to our Youtube channel!
20+ Quotes About Sunday | Sunday Quotes
"You cannot have the beginnings of a productive week without a Sunday spent in the calmness of the day." – Byron Pulsifer
"Rest when you're weary. Refresh and renew yourself, your body, your mind, your spirit. Then get back to work." – Ralph Marston
"Sunday is my favorite day." – Emma Caulfield
"Have regular hours for work and play; make each day both useful and pleasant, and prove that you understand the worth of time by employing it well." – Louisa May Alcott
"Sunday is the core of our civilization, dedicated to thought and reverence." – Ralph Waldo Emerson
"You know what Sunday is, it's a day with a lot of potential for naps." – Polly Horvath
"It's not that we spend five days looking forward to just two. It's that most people do what they enjoy most on those two days. Imagine living a life where every day is your Saturdays and Sundays. Make every day your weekend. Make every day a play-day…" – James A. Murphy
Products We Recommend:

Inspirational Sunday Quotes
"Have a great Sunday! Experience life in all possible ways: good-bad, bitter-sweet, dark-light, summer-winter. Experience all the dualities. Don't be afraid of experience, because the more experience you have, the more mature you become." – Osho
"To have moments of calm – creative or restful – is a form of deep sustenance for human beings of all ages." – Kim John Payne M.Ed
"There is virtue in work and there is virtue in rest. Use both and overlook neither." – Alan Cohen
☀️ Related Post: 100+ Good Morning Sayings
"There is always something new to learn and feel each Sunday." – Bishop Gerald Causse
"Sunday is a time when you sit back and reflect on all the blessings that you have received. Smile at all the good things that you are enjoying." – Sera Train
"SUNDAY – The day I planned a lot but actually do nothing." – Lovely Goyal
"This is Sunday, and the question arises, what'll I start tomorrow?" – Kurt Vonnegut
More Inspirational Quote Posts:
More Quotes for Sunday
"Sunday, the day for the language of leisure." – Elfriede Jelinek
"If we could learn how to balance rest against effort, calmness against strain, quiet against turmoil, we would assure ourselves of joy in living and psychological health for life." – Josephine Rathbone
"Well, there's nothing better than putting your feet up on a Sunday afternoon and grabbing a good book." – Chris Klein
"He that can take rest is greater than he that can take cities." – Benjamin Franklin
"Sunday is the golden clasp that binds together the volume of the week." – Henry Wadsworth Longfellow
"Sunday, for me, is all about being home with the family with no plans." – John Lasseter
"Sunday clears away the rust of the whole week." – Joseph Addison
P.S. Get free downloads, checklists, inspirational emails & more when you sign up for our Free Resource Library!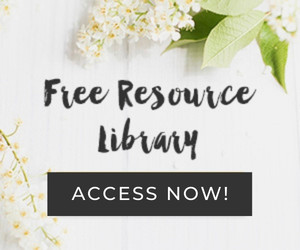 I hope you enjoyed these Sunday quotes and quotes about Sunday!