20+ Humanity Quotes to Lift Your Spirits
Affiliate Disclaimer: This site contains affiliate links, which means we earn money if you purchase through our link. As an Amazon Associate, I earn from qualifying purchases. Read our Disclosure Policy.
Sometimes people will do things in the world that truly bring back your faith in humanity. Here are 20+ inspiring humanity quotes and quotes about humanity.
Subscribe to our Youtube channel!
20+ Quotes About Humanity | Humanity Quotes
"On personal integrity hangs humanity's fate." – R. Buckminster Fuller
"The problems of all of humanity can only be solved by all of humanity." – Friedrich Durrenmatt
"We think of ourselves far too frequently as just individuals, separated from one another, whereas you are connected and what you do affects the whole World. When you do well, it spreads out; it is for the whole of humanity." – Desmond Tutu
"Politeness is the flower of humanity." – Joseph Joubert
"If you cannot find faith in humanity, be the faith in humanity." – Unknown
"Certain periods in history suddenly lift humanity to an observation point where a clear light falls upon a world previously dark." – Anne Sullivan
"You have not lived today until you have done something for someone who can never repay you." – John Bunyon
Products We Recommend:

Inspirational Humanity Quotes
"Kindness is the best form of humanity." – Doris Lee
"One of the most spiritual things you can do is embrace your humanity. Connect with those around you today. Say, "I love you", "I'm sorry", "I appreciate you", "I'm proud of you"…whatever you're feeling." – Steve Maraboli
"Moral courage is the highest expression of humanity." – Ralph Nader
"So long as we live among men, let us cherish humanity." – Andre Gide
"Be a good human being, a warm hearted, affectionate person. That is my fundamental belief." – Dalai Lama
"If there is to be peace in the world, there must be peace in the nations. If there is to be peace in the nations, there must be peace in the cities. If there is to be peace in the cities, there must be peace between neighbors. If there is to be peace between neighbors, there must be peace in the home. If there is to be peace in the home, there must be peace in the heart." – Lao Tzu
"More than ever before in human history, we share a common destiny. We can master it only if we face it together." – Kofi Annan
"Compassion hurts. When you feel connected to everything, you also feel responsible for everything. And you cannot turn away. Your destiny is bound with the destinies of others. You must either learn to carry the Universe or be crushed by it. You must grow strong enough to love the world, yet empty enough to sit down at the same table with its worst horrors." – Andrew Boyd
More Inspirational Quote Posts:
More Sayings About Humanity
"We are challenged to rise above the narrow confines of our individualistic concerns to the broader concerns of all humanity." – Martin Luther King Jr
"Humanity has only scratched the surface of its real potential." – Peace Pilgrim
"Man's goodness is a flame that can be hidden but never extinguished." – Nelson Mandela
"Imagine connecting with the human spirit in each person in any situation at any time. Imagine interacting with others in a way that allows everyone's need to be equally valued. Imagine creating organizations and life-serving systems responsive to our needs and the needs of our environment." – Marshall Rosenberg
"Be the reason someone smiles. Be the reason someone feels loved and believes in the goodness in people." – Roy T. Bennett
"All of humanity is searching for truth, justice, and beauty." – Miguel Angel Ruiz
"Go on bravely. Do not expect success in a day or a year. Always hold on to the highest. Be steady. Avoid jealousy and selfishness. Be obedient and eternally faithful to the cause of truth, humanity, and your country, and you will move the world." – Swami Vivekananda
P.S. Get free downloads, checklists, inspirational emails & more when you sign up for our Free Resource Library!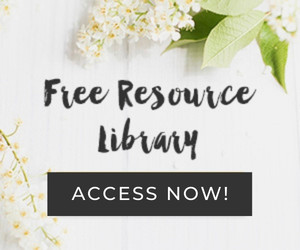 I hope you enjoyed these humanity quotes and quotes about humanity!