15+ Quotes About Teaching
Affiliate Disclaimer: This site contains affiliate links, which means we earn money if you purchase through our link. As an Amazon Associate I earn from qualifying purchases. Read our Disclosure Policy.
A good teacher can change a student's life forever. Here are 15+ inspiring teaching quotes and quotes about teaching.
Subscribe to our Youtube channel!
15+ Quotes About Teaching | Teaching Quotes
"The best teachers are those who show you where to look but don't tell you what to see." – Alexandra K. Trenfor
"Teaching is the highest form of understanding." – Aristotle
"Teaching is the profession that teaches all the other professions." – Unknown
"If you have to put someone on a pedestal, put teachers. They are society's heroes." – Guy Kawasaki
"Proper teaching is recognized with ease. You can know it without fail because it awakens within you that sensation which tells you this is something you have always known." – Frank Herbet
"You can teach a person all you know, but only experience will convince him that what you say is true." – Richelle E. Goodrich
👉 Products We Recommend:

Inspirational Teaching Quotes
"A teacher who is attempting to teach without inspiring the pupil with a desire to learn is hammering on cold iron." – Horace Mann
"A great teacher can teach Calculus with a paper clip and literature in an empty field. Technology is just another tool, not a destination." – Unknown
"If a child can't learn the way we teach, maybe we should teach the way they learn." – Ignacio 'Nacho' Estrada
"A teacher affects eternity: he can never tell where his influence stops." – Henry Adams
"All teachings are mere references. The true experience is living your own life." – Ming-Dao Deng
"It is the supreme art of the teacher to awaken joy in creative expression and knowledge." – Albert Einstein
More Inspirational Quote Posts:
More Sayings About Teaching
"In a completely rational society, the best of us would be teachers and the rest of us would have to settle for something else." – Lee Iacocca
"To know how to suggest is the art of teaching." – Henri-Frédéric Amiel
"Teachers have three loves: love of learning, love of learners, and the love of bringing the first two loves together." – Scott Hayden
"Teaching might even be the greatest of the arts since the medium is the human mind and spirit." – John Steinbeck
"A good teacher is one who makes himself progressively unnecessary." – Thomas Carruthers
"Teaching is only demonstrating that it is possible. Learning is making it possible for yourself." – Paulo Coelho
P.S. Get free downloads, checklists, inspirational emails & more when you sign up for our Free Resource Library!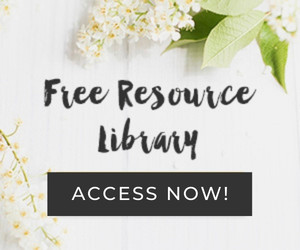 I hope you enjoyed these teaching quotes and quotes about teaching!