20+ Quotes about Goals and Goal Setting
Affiliate Disclaimer: This site contains affiliate links, which means we earn money if you purchase through our link. As an Amazon Associate, I earn from qualifying purchases. Read our Disclosure Policy.
People who set goals routinely achieve more than those who do not. Here are 20+ inspiring goals quotes and quotes about goals.
Subscribe to our Youtube channel!
20+ Quotes About Goals and Goal Setting | Goal Quotes
"Setting goals is the first step in turning the invisible into the visible." – Tony Robbins
"If you want to be happy, set a goal that commands your thoughts, liberates your energy and inspires your hopes." – Andrew Carnegie
"It's harder to stay on top than it is to make the climb. Continue to seek new goals." – Pat Summitt
"If a goal is worth having, it's worth blocking out the time in your day-to-day life necessary to achieve it." – Jill Koenig
"Discipline is the bridge between goals and accomplishment." – Jim Rohn
"You are never too old to set a new goal or to dream a new dream." – C.S. Lewis
Products We Recommend:

Inspirational Goals Quotes
"What you get by achieving your goals is not as important as what you become by achieving your goals." – Henry David Thoreau
"Goals are dreams with deadlines." – Diana Scharf
"One part at a time, one day at a time, we can accomplish any goal we set for ourselves." – Karen Casey
"A dream becomes a goal when action is taken toward its achievement." – Bo Bennett
"I know how it looks. But just start. Nothing is insurmountable." – Lin-Manuel Miranda
"In between goals is a thing called life, that has to be lived and enjoyed." – Sid Caeser
"If you want to live a happy life, tie it to a goal, not to people or things." – Albert Einstein
More Inspirational Quote Posts:
More Quotes on Goals | Quotes for Goals
"You measure the size of the accomplishment by the obstacles you have to overcome to reach your goals." – Booker T. Washington
"One way to keep momentum going is to have constantly greater goals." – Michael Korda
"People with goals succeed because they know where they're going." – Earl Nightingale
"The greater danger for most of us isn't that our aim is too high and miss it, but that it is too low and we reach it." – Michelangelo
"A goal properly set is halfway reached." – Zig Ziglar
"Reach high, for stars lie hidden in you. Dream deep, for every dream, precedes the goal." – Rabindranath Tagore
"Every ceiling, when reached, becomes a floor, upon which one walks as a matter of course and prescriptive right." – Aldous Huxley
"If you're bored with life – you don't get up every morning with a burning desire to do things – you don't have enough goals." – Lou Holtz
"A good goal is like a strenuous exercise — it makes you stretch." – Mary Kay Ash
P.S. Get free downloads, checklists, inspirational emails & more when you sign up for our Free Resource Library!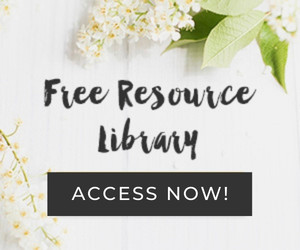 I hope you enjoyed these goals quotes and quotes about goals!