Affiliate Disclaimer: This site contains affiliate links, which means we earn money if you purchase through our link. As an Amazon Associate I earn from qualifying purchases. Read our Disclosure Policy.
Camping is a fun and inexpensive activity you can do to connect more with nature and get back to the roots of what little you actually need to live. Here are 20+ inspiring camping quotes and quotes about camping.
Subscribe to our Youtube channel!
20+ Quotes About Camping | Camping Quotes
"Light a campfire and everyone's a storyteller." – John Geddes
"I go to nature to be soothed and healed, and to have my sense put in order." – John Burroughs
"Whatever form it takes, camping is earthy, soul enriching and character building, and there can be few such satisfying moments as having your tent pitched and the smoke rising from your campfire as the golden sun sets on the horizon – even if it's just for a fleeting moment before the rain spoils everything." – Pippa Middleton
"I go camping with my boyfriend having nothing other than ourselves and the birds to talk with is most relaxing." – Jamie Luner
"The glories of a mountain campfire are far greater than may be guessed…. One can make a day of any size, and regulate the rising and setting of his own sun and the brightness of its shining." – John Muir
"Nature has been for me, for as long as I remember, a source of solace, inspiration, adventure, and delight; a home, a teacher, a companion." – Lorraine Anderson
Products We Recommend:

Inspirational Camping Quotes
"I love camping, everything about it – tents, the camping stove, sleeping bags." – Shura
"A great many people, and more all the time, live their entire lives without ever once sleeping out under the stars." – Alan S. Kesselheim
"If I went on vacation, I'd rather go camping than stay in some four-star hotel… My friends treat me the same at home. They just want to sit down with you and have a beer." – Travis Fimmel
"The outside is the only place we can truly be inside the world." – Daniel J. Rice
"Camping is something I've done all my life." – Stefanie Powers
"Without the intense touch of nature, you can never fully freshen yourself! Go for a camping and there both your weary mind and your exhausted body will rise like a morning sun!" – Mehmet Murat ildan
"I just want to live in a world of mountains, coffee, campfires, cabins, and golden trees, and run around with a camera and notebook, learning the inner workings of everything real." – Victoria Erickson
"Real freedom lies in wildness, not in civilization." – Charles Lindbergh
More Inspirational Quote Posts:
More Camping Sayings
"The fire is the main comfort of the camp, whether in summer or winter." – Henry David Thoreau
"Adopt the pace of nature: her secret is patience." – Ralph Waldo Emerson
"A perfect day would be to get into the car, drive out to Yosemite and go camping." – Michael Steger
"Another thing I like to do is sit back and take in nature. To look at the birds, listen to their singing, go hiking, camping and jogging and running, walking along the beach, playing games and sometimes being alone with the great outdoors. It's very special to me." – Larry Wilcox
"And at the end of the day, your feet should be dirty, your hair messy and your eyes sparkling." – Shanti
"Sleep under a blanket of stars, and your heart will forever be kept warm by your love of life." – Anthony T. Hincks
"The wilderness holds answers to questions we have not yet learned to ask." – Nancy Wynne Newhall
P.S. Get free downloads, checklists, inspirational emails & more when you sign up for our Free Resource Library!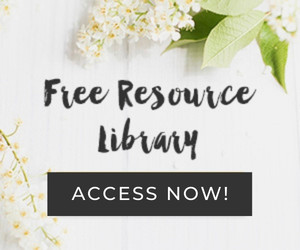 I hope you enjoyed these camping quotes and quotes about camping!