Affiliate Disclaimer: This site contains affiliate links, which means we earn money if you purchase through our link. As an Amazon Associate, I earn from qualifying purchases. Read our Disclosure Policy.
Loyalty means staying true to the people and causes that mean the most to you. Here are 20+ inspiring loyalty quotes and quotes about loyalty.
Subscribe to our Youtube channel!
20+ Quotes About Loyalty | Loyalty Quotes
"You cannot buy loyalty; you cannot buy the devotion of hearts, minds, and souls. You have to earn these things." – Clarence Francis
"The strength of a family, like the strength of an army, is in its loyalty to each other." – Mario Puzo
"The only people I owe my loyalty to are those who never made me question theirs." – Anonymous
"I have a loyalty that runs in my bloodstream, when I lock into someone or something, you can't get me away from it because I commit that thoroughly. That's in friendship, that's a deal, that's a commitment. Don't give me paper – I can get the same lawyer who drew it up to break it. But if you shake my hand, that's for life.." – Jerry Lewis
"Within the hearts of men, loyalty and consideration are esteemed greater than success." – Bryant H. McGill
"I look for these qualities and characteristics in people. Honesty is number one, respect, and absolutely the third would have to be loyalty." – Summer Altice
"If put to the pinch, an ounce of loyalty is worth a pound of cleverness." – Elbert Hubbard
"Loyalty is a characteristic trait. Those who have it, give it free of charge." – Ellen J. Barrier
Products We Recommend:

Inspirational Loyalty Quotes
"I belong to the people I love, and they belong to me- they, and the love and loyalty I give them, form my identity far more than any word or group ever could." – Veronica Roth
"If loyalty is, and always has been, perceived as obsolete, why do we continue to praise it? Because loyalty is essential to the most basic things that make life livable. Without loyalty there can be no love. Without loyalty there can be no family. Without loyalty there can be no friendship. Without loyalty there can be no commitment to community or country. And without those things, there can be no society." – Eric Felten
"No more important duty can be urged upon those who are entering the great theater of life than simple loyalty to their best convictions." – Edwin Hubbell Chapin
"An intelligent and conscientious opposition is a part of loyalty to country." – Bainbridge Colby
"Loyalty and friendship, which is to me the same, created all the wealth that I've ever thought I'd have." – Ernie Banks
"Loyalty to the family must be merged into loyalty to the community, loyalty to the community into loyalty to the nation, and loyalty to the nation into loyalty to mankind. The citizen of the future must be a citizen of the world." – Thomas Cochrane
More Inspirational Quote Posts:
More Quotes and Sayings on Loyalty
"Confidentiality is a virtue of the loyal, as loyalty is the virtue of faithfulness." – Cheryl Cole
"Loyalty to the country always. Loyalty to the government when it deserves it." – Mark Twain
"Unlike the puerile loyalty to a conviction, loyalty to a friend is a virtue — perhaps the only virtue, the last remaining one." – Milan Kundera
"Loyalty cannot be blueprinted. It cannot be produced on an assembly line. In fact, it cannot be manufactured at all, for its origin is the human heart — the center of self-respect and human dignity. It is a force which leaps into being only when conditions are exactly right for it — and it is a force very sensitive to betrayal." – Maurice Franks
"Love is friendship that has caught fire. It is quiet understanding, mutual confidence, sharing and forgiving. It is loyalty through good and bad times. It settles for less than perfection and makes allowances for human weaknesses." – Ann Landers
"Where the battle rages, there the loyalty of the soldier is proved." – Martin Luther
"Loyalty is what makes us trust, Trust is what makes us stay, Staying is what makes us love, and love is what gives us hope." – Glenn van Dekken
"Loyalty is still the same, whether it win or lose the game; true as a dial to the sun, although it be not shined upon." – Samuel Butler
P.S. Get free downloads, checklists, inspirational emails & more when you sign up for our Free Resource Library!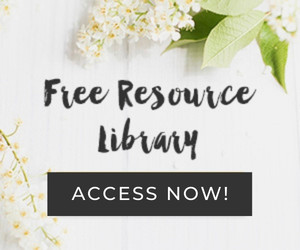 I hope you enjoyed these loyalty quotes and quotes about loyalty!