Affiliate Disclaimer: This site contains affiliate links, which means we earn money if you purchase through our link. As an Amazon Associate I earn from qualifying purchases. Read our Disclosure Policy.
Beauty is not about the external, but about who you are on the inside. Here are 15+ inspiring beauty quotes and quotes about beauty.
Subscribe to our Youtube channel!
"To be beautiful means to be yourself. You don't need to be accepted by others. You need to accept yourself." – Thich Nhat Hanh
Being beautiful means being yourself.
Being beautiful means you accept yourself, flaws and all.
It means you see the good in others, practice compassion, and speak words of kindness.
Being beautiful starts on the inside, with how you treat others and how you treat yourself.
As the Buddha says, if your compassion doesn't include yourself, it is incomplete.
It means finding the joy in everyday life, in a small flower blooming in the spring or the way the sunlight streams through your window during the golden hour of the day.
Being beautiful means being part of the beauty of the world and everything within it.
Looking up at the stars and knowing that if you were standing on any one of those millions of billions of stars in the night sky, the earth and all its people would be a tiny shimmering dot in a landscape of navy and white.
Beauty is not what you look like or who you are on the outside. Beauty is within you and within everyone.
No matter who you are or what you've done, somewhere, deep down, there is a small seed of beauty and truth and goodness and light within you.
15+ Inspiring Beauty Quotes | Quotes About Beauty
"The soul that sees beauty may sometimes walk alone." – Johann Wolfgang von Goethe
"People are like stained – glass windows. They sparkle and shine when the sun is out, but when the darkness sets in, their true beauty is revealed only if there is a light from within." – Elisabeth Kubler-Ross
"Never lose an opportunity of seeing anything beautiful, for beauty is God's handwriting." – Ralph Waldo Emerson
"Beauty in things exists in the mind which contemplates them." – David Hume
"The best part of beauty is that which no picture can express." – Francis Bacon
👉 Products We Recommend:

More Inspirational Beauty Quotes
"Though we travel the world over to find the beautiful, we must carry it with us or we find it not." – Ralph Waldo Emerson
"Beauty is not in the face; beauty is a light in the heart." – Kahlil Gibran
"The best and most beautiful things in the world cannot be seen or even touched – they must be felt with the heart." – Helen Keller
"There's nothing more inspiring than the complexity and beauty of the human heart." – Cynthia Hand
"Beauty is in the eye of the beholder." – Greek Proverb
More Inspirational Quote Posts:
More Inspirational Quotes for Beauty
"That which is striking and beautiful is not always good, but that which is good is always beautiful." – Ninon de L'Enclos
"Real beauty is to be true to oneself." – Laetitia Casta
"There is nothing more beautiful than someone who goes out of their way to make life beautiful for others." – Mandy Hale
"Beauty of whatever kind, in its supreme development, invariably excites the sensitive soul to tears." – Edgar Allan Poe
"Everything has beauty, but not everyone sees it." – Confucius
P.S. Get free downloads, checklists, inspirational emails & more when you sign up for our Free Resource Library!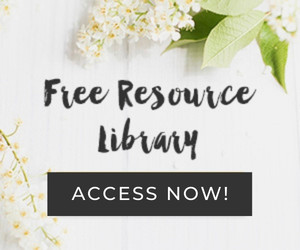 I hope you enjoyed these beauty quotes and quotes about beauty!