Affiliate Disclaimer: This site contains affiliate links, which means we earn money if you purchase through our link. As an Amazon Associate, I earn from qualifying purchases. Read our Disclosure Policy.
Overthinking and worrying about things outside of our control doesn't actually fix the problem. Here are 20+ relatable overthinking quotes and quotes about overthinking.
Subscribe to our Youtube channel!
20+ Quotes About Overthinking | Overthinking Quotes
"The more you overthink the less you will understand." – Habeeb Akande
"The more I think about it, the more I realize that overthinking isn't the real problem. The real problem is that we don't trust." – L.J. Vanier
"We can not solve our problems with the same level of thinking that created them." – Albert Einstein
"You don't have to see the whole staircase, just take the first step." – Martin Luther King, Jr.
"When you've had a life of overthinking, you have the same reaction time and time again. Shyness becomes habitual. When you're put in an unfamiliar situation, all you want to do is retreat and hide by default. You watch but don't participate. You listen but don't respond. You read, but rarely comment. You take a photo, but you rarely post. You write, but you rarely publish. All of this is because your overthinking mind cannot stop thinking about how you will be perceived by the outside world." – Joel Annesley
"My mother said the cure for thinking too much about yourself was helping somebody who was worse off than you." – Sylvia Plath
"People become attached to their burdens sometimes more than the burdens are attached to them." – George Bernard Shaw
Products We Recommend:

Inspirational Overthinking Quotes
"Don't get too deep, it leads to over thinking, and over thinking leads to problems that doesn't even exist in the first place." – Jayson Engay
"Worry is like a rocking chair: it gives you something to do but never gets you anywhere." – Erma Bombeck
"Most misunderstandings in the world could be avoided if people would simply take the time to ask, 'What else could this mean?'" – Shannon L. Alder
"I think and think and think, I've thought myself out of happiness one million times, but never once into it." – Jonathan Safran Foer
"Take time to deliberate, but when the time for action has arrived, stop thinking and go in." – Napoleon Bonaparte
"Do not anticipate trouble or worry about what may never happen. Keep in the sunlight." – Benjamin Franklin
"Overthinking, also, best known as creating problems that are never there." – David Sikhosana
More Inspirational Quote Posts:
More Quotes and Sayings on Overthinking
"We can easily manage if we will only take, each day, the burden appointed to it. But the load will be too heavy for us if we carry yesterday's burden over again today, and then add the burden of the morrow before we are required to bear it." – John Newton
"Thinking too much leads to paralysis by analysis. It's important to think things through, but many use thinking as a means of avoiding action." – Robert Herjavek
"Spend eighty percent of your time focusing on the opportunities of tomorrow rather than the problems of yesterday." – Brian Tracy
"Thinking too much just brings it back to me, me, me—but thanking takes my eyes off myself and my mistakes and puts them on others, on things bigger than myself. I can't stand here very long without being humbled at how small I am and amazed at how big and beautiful our world is." – Elizabeth Musser
"To think too much is a disease." – Fyodor Dostoyevsky
"Nothing can harm you as much as your own thoughts unguarded." – Buddha
"Rule number one is, don't sweat the small stuff. Rule number two is, it's all small stuff."" – Robert Eliot
"You only have control over three things in your life, the thoughts you think, the images you visualize, and the actions you take." – Jack Canfield
P.S. Get free downloads, checklists, inspirational emails & more when you sign up for our Free Resource Library!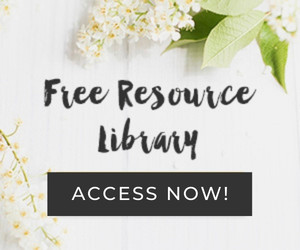 I hope you enjoyed these overthinking quotes and quotes about overthinking!