20+ Nature Quotes to Inspire You
Affiliate Disclaimer: This site contains affiliate links, which means we earn money if you purchase through our link. As an Amazon Associate I earn from qualifying purchases. Read our Disclosure Policy.
The beauty and magnificence of nature can make us believe in something bigger than ourselves. Here are 20+ inspiring nature quotes and quotes about nature.
Subscribe to our Youtube channel!
20+ Quotes About Nature | Nature Quotes
"To see a world in a grain of sand, and a heaven in a wild flower, hold infinity in the palm of your hand, and eternity in an hour." – William Blake
"Let us give Nature a chance; she knows her business better than we do." – Michel de Montaigne
"If you truly love Nature, you will find beauty everywhere." – Vincent Van Gogh
"The three great elemental sounds in nature are the sound of rain, the sound of wind in a primeval wood, and the sound of outer ocean on a beach." – Henry Beston
"A quiet secluded life in the country, with the possibility of being useful to people to whom it is easy to do good, and who are not accustomed to have it done to them; then work which one hopes may be of some use; then rest, nature, books, music, love for one's neighbor – such is my idea of happiness." – Leo Tolstoy
"I go to nature every day for inspiration in the day's work." – Frank Lloyd Wright
Products We Recommend:

Inspirational Nature Quotes
"Climb the mountains and get their good tidings. Nature's peace will flow into you as sunshine flows into trees. The winds will blow their own freshness into you, and the storms their energy, while cares will drop away from you like the leaves of autumn." – John Muir
"But man is a part of nature and his war against nature is inevitably a war against himself." – Rachel Carson
"Plant seeds of happiness, hope, success, and love; it will all come back to you in abundance. This is the law of nature." – Steve Maraboli
"Try and penetrate with our limited means the secrets of nature and you will find that, behind all the discernible concatenations, there remains something subtle, intangible, and inexplicable." – Albert Einstein
"Nature holds the key to our aesthetic, intellectual, cognitive and even spiritual satisfaction." – E. O. Wilson
"Study nature, love nature, stay close to nature. It will never fail you." – Frank Lloyd Wright
More Inspirational Quote Posts:
More Quotes on Nature | Quotes for Nature
"An understanding of the natural world and what's in it is a source of not only a great curiosity but great fulfillment." – David Attenborough
"Water is the driving force in nature." – Leonardo da Vinci
"One touch of nature makes the whole world kin." – John Muir
"The human race is challenged more than ever before to demonstrate our mastery, not over nature but of ourselves." – Rachel Carson
"Nature is my manifestation of God." – Unknown
"Every particular in nature, a leaf, a drop, a crystal, a moment of time is related to the whole, and partakes of the perfection of the whole." – Ralph Waldo Emerson
"Earth was created for all of us, not some of us." – Anthony Douglas Williams
"In nature, nothing is perfect and everything is perfect. Trees can be contorted, bent in weird ways, and they're still beautiful." – Alice Walker
P.S. Get free downloads, checklists, inspirational emails & more when you sign up for our Free Resource Library!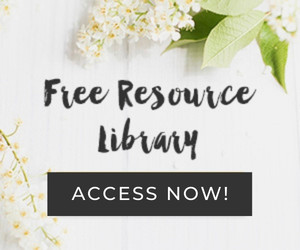 I hope you enjoyed these nature quotes and quotes about nature!