Affiliate Disclaimer: This site contains affiliate links, which means we earn money if you purchase through our link. As an Amazon Associate, I earn from qualifying purchases. Read our Disclosure Policy.
On days when you're feeling low or need a little pick-me-up or me time, you can devote some time to self care and pampering with these gifts for self love and care. Here are 8 self care gift ideas. 🙂
You can incorporate a self care routine into your daily life with these self care products or have a special self care day when you use several of these products for self care at the same time.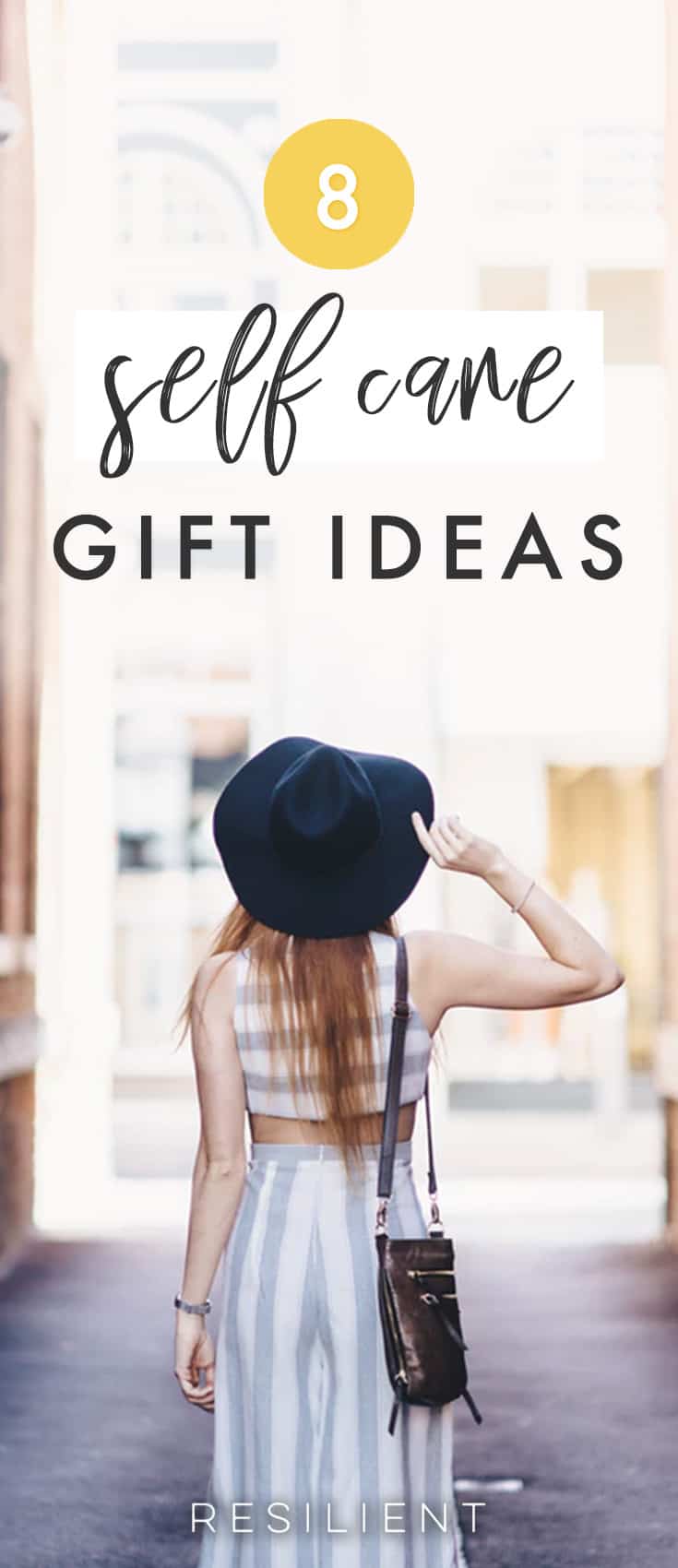 Subscribe to our Youtube channel!
8 Self Care Gift Ideas | Gifts for Self Care

Bath bombs are a fun way to add color and scent to your bubble bath in a luxurious way. There are lots of different beautiful sets of bath bombs available. You can also try making some homemade bath bombs or a DIY sugar scrub for a fun DIY gift.
Here's another vegan one too:
Essential oils are super popular (they basically use aromatherapy to make you more relaxed / less stressed / happier), and this one includes blends like Stress Relief and Uplift.
I have a handful of essential oils and rollerballs that I use on a regular basis for relaxing and unwinding, etc, and it can be a nice natural addition to your life. 🙂
Related Post: 8 Best Essential Oils for Depression and Anxiety

Use an essential oil diffuser like this one to scent the air in a room with the relaxing aromatherapy of essential oils. I have one that doubles as an air purifier!
? Related Post: The Best Weighted Blankets for Calming

Add on a bathtub caddy to your bath bombs above and you have the perfect relaxing bubble bath experience!
More Posts You Might Like:
5. A DIY Self Care Box
Keep your favorite self care goodies in one handy place with a self care box. It could come with things like with a face mask, eye mask, lavender essential oil, habit tracker, and more!
6. An Inspirational Print
An inspirational print is a fun way to surround yourself with inspiration everyday. Print it out, stick it on your wall, and feel a little inspired at home.

I have one of these and it's pretty awesome – it's like scarf type of massager that you can wrap around you and it massages your shoulders and neck. There's also a heat option!
8. A Self Care Subscription Box
You can easily remember to make self care a regular part of your life with a monthly subscription box! You'll receive things like bath goodies, candles, soap, and other relaxing items. Also makes a great gift idea.
P.S. Get free downloads, checklists, inspirational emails & more when you sign up for our Free Resource Library!