30+ Inspiring Journaling Prompts to Improve Your Life
Affiliate Disclaimer: This site contains affiliate links, which means we earn money if you purchase through our link. As an Amazon Associate I earn from qualifying purchases. Read our Disclosure Policy.
Journaling or just free writing out your feelings and thoughts is a great way to figure out what you want out of life, sort through your own feelings, and reflect on how things are going and how you can improve. Here are 30+ inspiring daily journal prompts to inspire you to create a regular journaling habit for self improvement, or journaling prompts for mental health.
Journaling is positive, powerful, and effective. It can help you deal with difficult situations, gain a better understanding of yourself, and discover your passions.
But it also requires the right mental attitude; it's not easy to get into the habit of writing in your journal every day, but if you do, you'll be surprised at how effective it can be. Journaling prompts are a great way to help you get started.
30+ Inspiring Journaling Prompts to Improve Your Life | Daily Journal Prompts for Mental Health
1. What is going well in your life right now?
2. What could be improved?
3. Do you have a current morning routine? If you did, what would you want it to look like?
4. What are three things you are grateful for today?
5. What is something you did well in the last week?
6. What is something you are going to work on in the upcoming week?
7. What are your current short term goals?
8. What are your current long term goals?
9. What area of your life is getting the most time and attention right now? (Work, family, social life, money, fun, school, health, fitness, etc)
10. What area of your life needs a little more love and attention?
11. What fears do you have in life?
12. What scares you about the future?
13. What are you excited for in the future?
14. What are you still holding onto from the past?
15. Write a letter to your future self.
16. What would you do if you were not afraid?
17. What would you do with your life if money were no object?
18. What secrets are you still carrying?
19. What burdens are weighing down your mind right now?
20. What is stressing you out right now?
21. What can you do, if anything, to improve your current stressful situations?
22. What's the scariest thing you've ever done that turned out to be worth it?
23. What are the most important things in your life?
24. Who are the most important people in your life?
25. What are a few activities that cheer you up?
26. What is your favorite way to practice self care?
27. What is a mistake that you learned something from?
28. What new thing have you learned recently?
29. What would you do if you knew you could not fail?
30. Write about anything that needs to be expressed.
Or any other journaling ideas you can think of! 🙂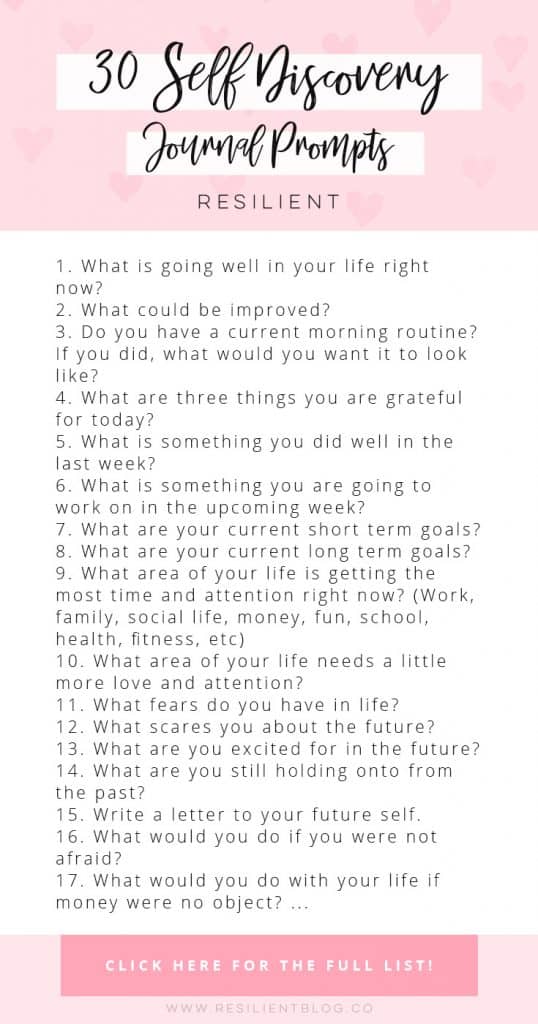 P.S. Get free downloads, checklists, inspirational emails & more when you sign up for our Free Resource Library!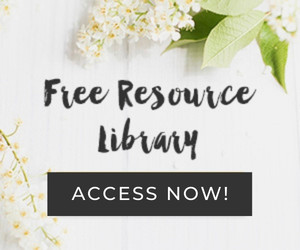 Mental Health Journal Prompts | Mental Health Writing Prompts