Affiliate Disclaimer: This site contains affiliate links, which means we earn money if you purchase through our link. As an Amazon Associate I earn from qualifying purchases. Read our Disclosure Policy.
Winter is a quiet, reflective time of year that can be used for hibernating and recharging for the new year or celebrating the past year with friends and family through the various winter holidays. Here are 20+ inspiring quotes about winter and winter quotes.
Subscribe to our Youtube channel!
20+ Quotes About Winter | Inspiring Winter Quotes
"What good is the warmth of summer, without the cold of winter to give it sweetness." – John Steinbeck
"To appreciate the beauty of a snowflake it is necessary to stand out in the cold." – Aristotle
"If we had no winter, the spring would not be so pleasant: if we did not sometimes taste of adversity, prosperity would not be so welcome." – Anne Bradstreet
"Laughter is the sun that drives winter from the human face." – Victor Hugo
"Let us love winter, for it is the spring of genius." – Pietro Aretino
👉 Products We Recommend:

Quotes on Winter
"No winter lasts forever; no spring skips its turn." – Hal Borland
"In the depth of winter, I finally learned that there was in me an invincible summer." – Albert Camus
"When it snows, you have two choices: shovel or make snow angels." – Unknown
"There is no winter without snow, no spring without sunshine, and no happiness without companions." – Korean Proverb
"One kind word can warm three winter months. " – Japanese Proverb

Inspirational Quotes for Winter
"I wonder if the snow loves the trees and fields that it kisses them so gently? And then it covers them up snug, you know, with a white quilt; and perhaps it says, 'Go to sleep, darlings, till the summer comes again.'" – Lewis Carroll
"Winter is a season of recovery and preparation." – Paul Theroux
"Snow falling soundlessly in the middle of the night will always fill my heart with sweet clarity." – Novala Takemoto
"Thank goodness for the first snow, it was a reminder–no matter how old you became and how much you'd seen, things could still be new if you were willing to believe they still mattered." – Candace Bushnell
More Quote Posts:
More Winter Sayings
"People don't notice whether it's winter or summer when they're happy." – Anton Chekhov
"It is the life of the crystal, the architect of the flake, the fire of the frost, the soul of the sunbeam. This crisp winter air is full of it." – John Burroughs
"Winter is the time for comfort, for good food and warmth, for the touch of a friendly hand and for a talk beside the fire: it is time for home." – Edith Sitwell
"Snow flurries began to fall and they swirled around people's legs like house cats. It was magical, this snow globe world." – Sarah Addison Allen

Quotes for the Winter Season
"We cannot stop the winter or the summer from coming. We cannot stop the spring or the fall or make them other than they are. They are gifts from the universe that we cannot refuse. But we can choose what we will contribute to life when each arrives." – Gary Zukhav
"Winter is on my head, but eternal spring is in my heart." – Victor Hugo
"He who marvels at the beauty of the world in summer will find equal cause for wonder and admiration in winter." – John Burroughs
"Advice is like the snow. The softer it falls, the longer it dwells upon and the deeper it sinks into the mind." – Samuel Taylor Coleridge
"Winter is coming." – George R.R. Martin, Game of Thrones
P.S. Get free downloads, checklists, inspirational emails & more when you sign up for our Free Resource Library!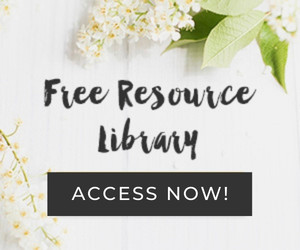 I hope these winter quotes and quotes about winter put you in a seasonal mood! ⛄️