40+ Water Quotes to Inspire You to Flow
Affiliate Disclaimer: This site contains affiliate links, which means we earn money if you purchase through our link. As an Amazon Associate I earn from qualifying purchases. Read our Disclosure Policy.
Water is the lifeblood of our planet and can also be a metaphor. You can flow through life with the ease of a single drop of rain water cleansing the earth or the persistence of a river carving out canyons over thousands of years. Here are 40+ quotes about water and water quotes.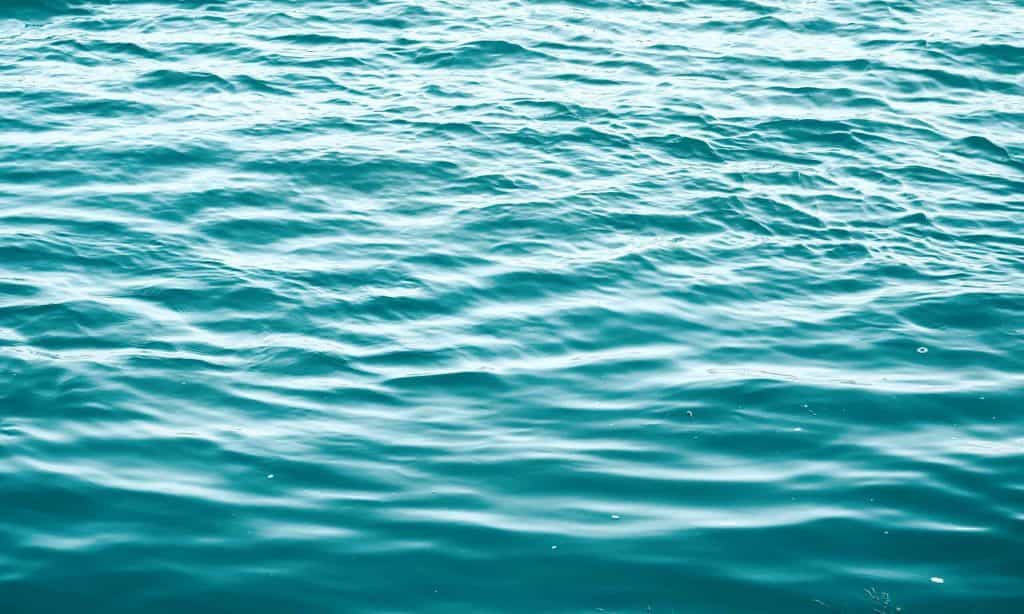 Subscribe to our Youtube channel!
40+ Water Quotes | Inspiring Quotes About Water
"Water does not resist. Water flows. When you plunge your hand into it, all you feel is a caress. Water is not a solid wall, it will not stop you. But water always goes where it wants to go, and nothing in the end can stand against it. Water is patient. Dripping water wears away a stone. Remember that, my child. Remember you are half water. If you can't go through an obstacle, go around it. Water does." – Margaret Atwood
"Nothing is softer or more flexible than water, yet nothing can resist it." – Lao Tzu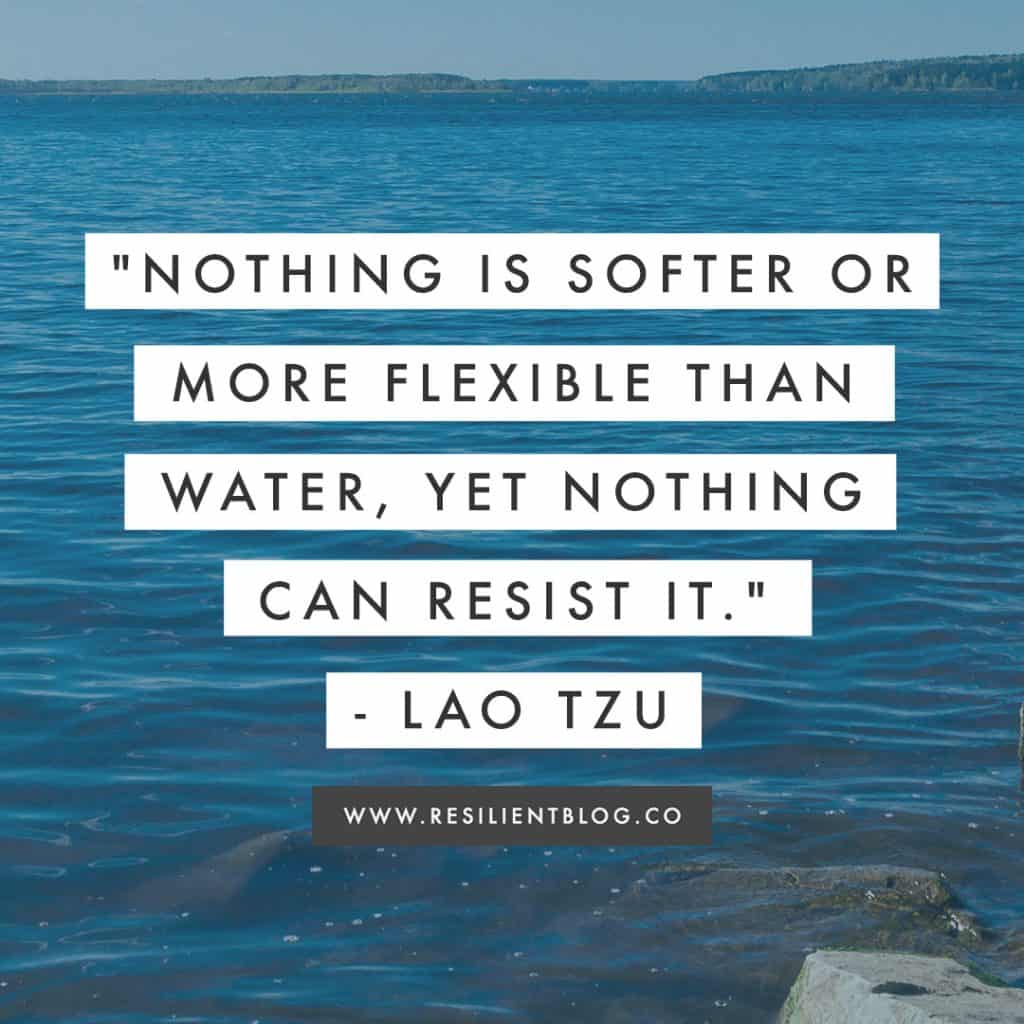 "As many raindrops join to form a great river of water, many souls join their highest intent to form the river of evolved consciousness." – Jonathan Lockwood Huie
Related Post: Inspirational Quotes About Rain
"Water is the driving force of all nature." – Leonardo da Vinci
"No man ever steps in the same river twice, for it's not the same river and he's not the same man." – Heraclitus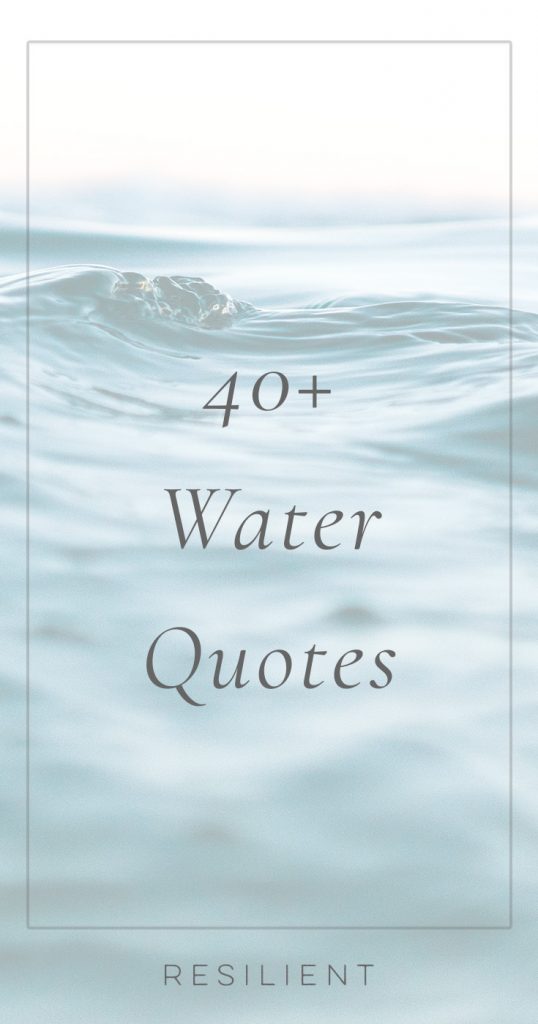 👉 Products We Recommend:

More Water Sayings and Quotations
"Water is the soul of the Earth." – W. H. Auden
"A drop of water, if it could write out its own history, would explain the universe to us." – Lucy Larcom
"We never know the worth of water till the well is dry." – Thomas Fuller
"I would love to live like a river flows, carried by the surprise of its own unfolding." – John O'Donohue
Related Post: Quotes About Rivers and Streams
"River is time in water; as it came, still so it flows, yet never is the same." – Barten Holyday
"The cure for anything is salt water: sweat, tears or the sea." – Isak Dinesen
"Empty your mind, be formless. Shapeless, like water. If you put water into a cup, it becomes the cup. You put water into a bottle and it becomes the bottle. You put it in a teapot it becomes the teapot. Now, water can flow or it can crash. Be water, my friend." – Bruce Lee
"Water is the lifeblood of our bodies, our economy, our nation and our well-being." – Stephen Johnson

More Inspirational Water Captions
"Clean water, the essence of life and a birthright for everyone, must become available to all people now." – Jean-Michel Cousteau
"Water links us to our neighbor in a way more profound and complex than any other." – John Thorson
"The deeper the waters are, the more still they run." – Korean Proverb
"You can't cross the sea merely by standing and staring at the water." – Rabindranath Tagore
"We forget that the water cycle and the life cycle are one." – Jacques Cousteau
"You don't drown by falling in the water; you drown by staying there." – Edwin Louis Cole
"Like roots finding water, we always wind up moving towards what sustains us." – Mark Nepo
More Inspirational Quote Posts:
Quotes About Lakes and Water
"Many drops make a bucket, many buckets make a pond, many ponds make a lake, and many lakes make an ocean." – Percy Ross
"And I say also this. I do not think the forest would be so bright, nor the water so warm, nor love so sweet, if there were no danger in the lakes." – C. S. Lewis
"No water, no life. No blue, no green." – Sylvia Earle
"Rivers, ponds, lakes and streams – they all have different names, but they all contain water. Just as religions do – they all contain truths." – Muhammad Ali
"A lake is a landscape's most beautiful and expressive feature. It is Earth's eye; looking into which the beholder measures the depth of his own nature." – Henry David Thoreau
"A lake carries you into recesses of feeling otherwise impenetrable." – William Wordsworth
"Perhaps the truth depends on a walk around the lake." – Wallace Stevens
"Forests, lakes, and rivers, clouds and winds, stars and flowers, stupendous glaciers and crystal snowflakes – every form of animate or inanimate existence, leaves its impress upon the soul of man." – Orison Swett Marden
"The lake and the mountains have become my landscape, my real world." – Georges Simenon
Waterfall Quotes
"There is a waterfall in every dream. Cool and crystal clear, it falls gently on the sleeper, cleansing the mind and soothing the soul." – Virginia Alison
"There's hope at the bottom of the biggest waterfall." – Patrick Ness
"There is a hidden message in every waterfall. It says, if you are flexible, falling will not hurt you!" – Mehmet Murat ildan
"Grace is finding a waterfall when you were only looking for a stream." – Vanessa Hunt
"Just let go – and fall like a little waterfall." – Bob Ross
"Look with open eyes and you will see the beauty of waterfall." – Anthony Hincks
Water Inspirational Quotes
"There's plenty of water in the universe without life, but nowhere is there life without water." – Sylvia A. Earle
"When I sit here by the sea and listen to the sound of waves, I feel free from all obligations and people of this world." – Henry David Thoreau
Related Post: Quotes About the Ocean
"If there is magic on this planet, it is contained in water." – Loren Eiseley
"Rivers know this: there is no hurry. We shall get there some day." – A. A. Milne
"Human nature is like water. It takes the shape of its container." – Wallace Stevens
"Water flows from high in the mountains / Water runs deep in the Earth / Miraculously, water comes to us, And sustains all life." – Thich Nhat Hanh
"Water is soft and humble, but it is the most powerful and is the most endurable." – Debasish Mridha

More Inspirational Quotes for Water
"You must not lose faith in humanity. Humanity is an ocean; if a few drops of the ocean are dirty, the ocean does not become dirty." – Mahatma Gandhi
"Individually, we are one drop. Together, we are an ocean." – Ryunosuke Satoro
"To understand water is to understand the cosmos, the marvels of nature, and life itself." – Masaru Emoto
"Surrender to the flow of the River of Life, yet do not float down the river like a leaf or a log. While neither attempting to resist life nor to hurry it, become the rudder and use your energy to correct your course to avoid the whirlpools and undertow." – Jonathan Lockwood Huie
"Be like water, which is fluid & soft & yielding, as in time, water will overcome rock which is rigid & hard. Therefor, what is soft is strong." – Anonymous
P.S. Get free downloads, checklists, inspirational emails & more when you sign up for our Free Resource Library!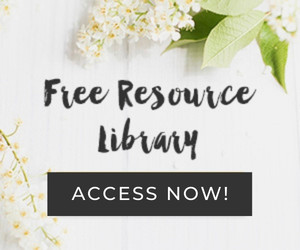 I hope you enjoyed these water quotes and quotes about water!