Being persistent means not giving up even if you fail temporarily or are rejected or knocked down over and over again. Persistence means you get back up and try, try again. Here are 20+ quotes about persistence and persistence quotes.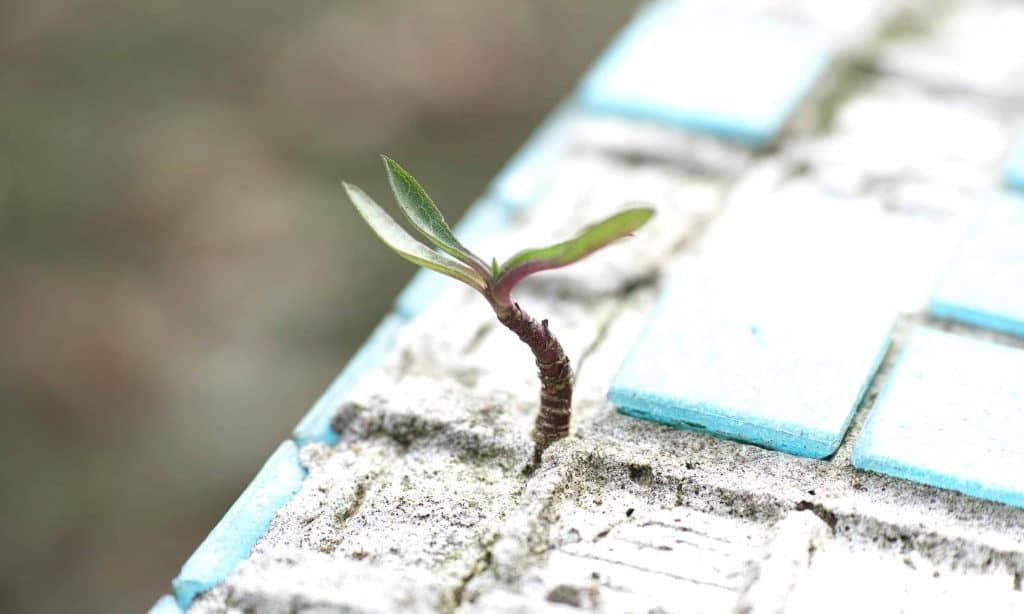 Subscribe to our Youtube channel!
20+ Quotes About Persistence | Persistence Quotes
"You may encounter many defeats, but you must not be defeated. In fact, it may be necessary to encounter the defeats, so you can know who you are, what you can rise from, how you can still come out of it." – Maya Angelou
"Genius is 1% inspiration and 99% perspiration." – Thomas Edison
"Success is going from failure to failure without a loss of enthusiasm." – Sir Winston Churchill
"Look at a stone cutter hammering away at his rock, perhaps a hundred times without as much as a crack showing in it. Yet at the hundred-and-first blow it will split in two, and I know it was not the last blow that did it, but all that had gone before." – Jacob A. Riis
👉 Products We Recommend:

Quotes on Persistence| Persistence Quotations
"There are no secrets to success. It is the result of preparation, hard work, and learning from failure." – Colin Powell
"If your determination is fixed, I do not counsel you to despair. Few things are impossible to diligence and skill. Great works are performed not by strength, but perseverance." – Samuel Johnson
"Of the ten rules for success, the most important is hard work. The other nine are…more work." – Jose Rizal
"Nothing in this world can take the place of persistence. Talent will not; nothing is more common than unsuccessful men with talent. Genius will not; unrewarded genius is almost a proverb. Education will not; the world is full of educated derelicts. Persistence and determination alone are omnipotent." – Calvin Coolidge

Inspirational Quotes for Being Persistent
"People are always blaming circumstances for what they are. I don't believe in circumstances. The people who get ahead in this world are the people who get up and look for the circumstances they want, and if they can't find them, make them." – George Bernard Shaw
"I will persist until I succeed. Always will I take another step. If that is of no avail I will take another, and yet another. In truth, one step at a time is not too difficult. I know that small attempts, repeated, will complete any undertaking." – Og Mandino
"Through perseverance many people win success out of what seemed destined to be certain failure." – Benjamin Disraeli
"Perseverance is a great element of success. If you only knock long enough and loud enough at the gate, you are sure to wake up somebody." – Henry Wadsworth Longfellow
Related Inspirational Quote Posts:
Persistence Sayings
"Patience, persistence and perspiration make an unbeatable combination for success." – Napoleon Hill
"The tougher the job, the greater the reward." – George Allen
"A river cuts through rock, not because of its power, but because of its persistence." – Jim Watkins
"Perseverance is failing nineteen times and succeeding on the twentieth." – Julie Andrews
"Let me tell you the secret that has led to my goal. My strength lies solely in my tenacity." – Louis Pasteur

More Inspirational Quotes for Persistence
"Never give in. Never, never, never, never – in nothing, great or small, large or petty – never give in, except to convictions of honour and good sense. Never yield to force. Never yield to the apparently overwhelming might of the enemy." – Sir Winston Churchill
"Success is the sum of small efforts, repeated day in and day out." – Robert Collier
"To be a champ, you have to believe in yourself when nobody else will." – Sugar Ray Robinson
"When you get into a tight place, and everything goes against you till it seems as if you couldn't hold on a minute longer, never give up then, for that's just the place and time that the tide'll turn." – Harriet Beecher Stowe
P.S. If you're ready to improve your life and keep track of all your progress and goals, check out Your Best Life Planner. It's a kit of 36 digital printables that help you plan your days with monthly, weekly, and daily planners, set goals, vision your future, create self care and gratitude lists, and so much more! Check it out here now and create your best life.
I hope these persistence quotes and quotes about being persistent inspire you!