Affiliate Disclaimer: This site contains affiliate links, which means we earn money if you purchase through our link. As an Amazon Associate, I earn from qualifying purchases. Read our Disclosure Policy.
The sunrise is a beautiful chance each morning to be in awe of nature and the way it inspires us. Here are 20+ inspiring sunrise quotes and quotes about sunrises.
Subscribe to our Youtube channel!
20+ Quotes About Sunrises | Sunrise Quotes
"Every sunrise is an invitation for us to arise and brighten someone's day." – Jhiess Krieg
"Every day a million miracles begin at sunrise!" – Eric Jerome Dickey
"Climb up on some hill at sunrise. Everybody needs perspective once in a while, and you'll find it there." – Robb Sagendorph
"What I know for sure is that every sunrise is like a new page, a chance to right ourselves and receive each day in all its glory. Each day is a wonder." – Oprah Winfrey
"Sunrise paints the sky with pinks and the sunset with peaches. Cool to warm. So is the progression from childhood to old age." – Vera Nazarian
"Get outside. Watch the sunrise. Watch the sunset. How does that make you feel? Does it make you feel big or tiny? Because there's something good about feeling both." – Amy Grant
"Even if you cover the whole world with darkness, you can never stop the sun from rising." – Debasish Mridha
Products We Recommend:

☀️ Related Post: 100+ Good Morning Quotes
Inspirational Sunrise Quotes
"Sunrise offered a very beautiful spectacle; the water was quite unruffled, but the motion communicated by the tides was so great that, although there was not a breath of air stirring, the sea heaved slowly with a grand and majestic motion." – George Grey
"Life. This morning the sun made me adore it. It had, behind the dripping pine trees, the oriental brightness, orange and crimson, of a living being, a rose and an apple, in the physical and ideal fusion of a true and daily paradise." – Juan Ramón Jiménez
"Sunrise looks spectacular in the nature; sunrise looks spectacular in the photos; sunrise looks spectacular in our dreams; sunrise looks spectacular in the paintings, because it really is spectacular!" – Mehmet Murat ildan
"When I think about that sunrise that I woke up to that morning, I just feel like I got as close to nowhere as I could get, and found out that it was more of a place than anywhere I've been in a long time." – Hank Green
"Every sunrise gives you a new beginning and a new ending. Let this morning be a new beginning to a better relationship and a new ending to the bad memories. Its an opportunity to enjoy life, breathe freely, think and love. Be grateful for this beautiful day." – Norton Juster
"The grand show is eternal. It is always sunrise somewhere; the dew is never dried all at once; a shower is forever falling; vapor is ever rising. Eternal sunrise, eternal dawn and gloaming, on sea and continents and islands, each in its turn, as the round." – John Muir
"At sunrise everything is luminous but not clear." – Norman Maclean
More Quote Posts:
More Quotes on Sunrises
"We can only appreciate the miracle of a sunrise if we have waited in the darkness." – Sapna Reddy
"We need to be reminded sometimes that a sunrise last but a few minutes. But its beauty can burn in our hearts eternally." – R. A. Salvatore
"The sky is that beautiful old parchment in which the sun and the moon keep their diary." – Alfred Kreymborg
"I like that time is marked by each sunrise and sunset whether or not you actually see it." – Catherine Opie
"Know where to find the sunrise and sunset times and note how the sky looks at those times, at least once." – Marilyn vos Savant
"Even the darkest night will end and the sun will rise." – Victor Hugo
"To stand by the beds at sunrise and see the flowers awake is a heavenly delight." – Celia Thaxter
"There was never a night or a problem that could defeat sunrise or hope." – Bernard Williams
P.S. Get free downloads, checklists, inspirational emails & more when you sign up for our Free Resource Library!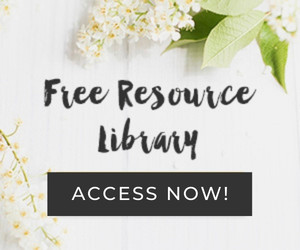 I hope you enjoyed these sunrise quotes and quotes about sunrises!