20+ Quotes About Creativity
Affiliate Disclaimer: This site contains affiliate links, which means we earn money if you purchase through our link. As an Amazon Associate I earn from qualifying purchases. Read our Disclosure Policy.
Creativity is discovering a new way to look at the world or seeing a new solution to an old problem. Here are 20+ inspiring creativity quotes and quotes about creativity.
Subscribe to our Youtube channel!
20+ Quotes About Creativity | Creativity Quotes
"Learn the rules like a pro, so you can break them like an artist." – Pablo Picasso
"Truly creative people care a little about what they have done, and a lot about what they are doing." – Alan Cohen
"If you want to live your life in a creative way, as an artist, you have to not look back too much." – Steve Jobs
"To live a creative life, we must lose our fear of being wrong." – Joseph Chilton Pierce
"Creativity itself doesn't care at all about results – the only thing it craves is the process." – Elizabeth Gilbert
"To all the secret writers, late-night painters, would-be singers, lapsed and scared artists of every stripe, dig out your paintbrush, or your flute, or your dancing shoes. Pull out your camera or your computer or your pottery wheel. Today, tonight, after the kids are in bed or when your homework is done, or instead of one more video game or magazine, create something, anything. Pick up a needle and thread, and stitch together something particular and honest and beautiful, because we need it. I need it." – Shauna Niequist
"The comfort zone is the great enemy to creativity." – Dan Stevens
Products We Recommend:

Inspirational Creativity Quotes
"You do not need anybody's permission to live a creative life." – Elizabeth Gilbert
"The difficulty lies not so much in developing new ideas as in escaping from old ones." – John Maynard Keynes
"The creative person is willing to live with ambiguity." – Abe Tannenbaum
"There is no doubt that creativity is the most important human resource of all." – Edward de Bono
"The world is alive, blinking and clicking, winking at us slyly, inviting us to get up and dance to the music that's been playing since the beginning of time, if you bend all the way down and put your ear to the ground to listen for it." – Shauna Niequist
"Creativity is allowing yourself to make mistakes. Art is knowing which ones to keep." – Scott Adams
"Creativity is thinking up new things. Innovation is doing new things." – Theodore Levitt
More Quote Posts:
More Quotes on Creativity | Quotes for Creativity
"Creativity can solve almost any problem." – George Lois
"Creativity is piercing the mundane to find the marvelous." – Bill Moyers
"The worst enemy to creativity is self-doubt." – Sylvia Plath
"You have stories worth telling, memories worth remembering, dreams worth working toward, a body worth feeding, a soul worth tending, and beyond that, the God of the universe dwells within you, the true culmination of super and natural. You are more than dust and bones. You are spirit and power and image of God. And you have been given Today." – Shauna Niequist
"Creativity comes from trust. Trust your instincts. And never hope more than you work." – Rita Mae Brown
"Clean out a corner of your mind and creativity will instantly fill it." – Dee Hock
"You can't use up creativity. The more you use, the more you have." – Maya Angelou
"Creativity comes from looking for the unexpected and stepping outside your own experience." – Masaru Ibuka
P.S. Get free downloads, checklists, inspirational emails & more when you sign up for our Free Resource Library!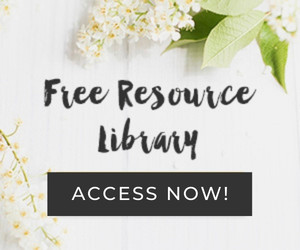 I hope you enjoyed these creativity quotes and quotes about creativity!