Affiliate Disclaimer: This site contains affiliate links, which means we earn money if you purchase through our link. As an Amazon Associate I earn from qualifying purchases. Read our Disclosure Policy.
Summer is a fun season to spend time outside under the hot sun, cooling down at the beach or in a lake or pool. Here are 30+ inspiring summer quotes and quotes about summer.
Subscribe to our Youtube channel!
30+ Inspiring Summer Quotes | Quotes About Summer
"Summertime is always the best of what might be." – Charles Bowden
"Cause a little bit of summer is what the whole year is all about." – John Mayer
"Summer is singing with joy, and the beaches are inviting you with dancing waves." – Debasish Mridha
"In the summer, the days were long, stretching into each other. Out of school, everything was on pause and yet happening at the same time, this collection of weeks when anything was possible." – Sarah Dessen
"If it could only be like this always—always summer, always alone, the fruit always ripe." – Evelyn Waugh
"What is one to say about June, the time of perfect young summer, the fulfillment of the promise of the earlier months, and with as yet no sign to remind one that its fresh young beauty will ever fade." – Gertrude Jekyll
"I could never in a hundred summers get tired of this." – Susan Branch
"Spring being a tough act to follow, God created June." – Al Bernstein
"One benefit of summer was that each day we had more light to read by." – Jeanette Walls
"The summer night is like a perfection of thought." – Wallace Stevens
"And so with the sunshine and the great bursts of leaves growing on the trees, just as things grow in fast movies, I had that familiar conviction that life was beginning over again with the summer."- F. Scott Fitzgerald
Products We Recommend:

Inspirational Summer Quotes
"Deep summer is when laziness finds respectability." – Sam Keen
"I love summertime more than anything else in the world. That is the only thing that gets me through the winter, knowing that summer is going to be there." – Jack McBrayer
"O summer and soft wind. Relieves the heart and makes living cheaper." – J.P. Donleavy
"Friends, sun, sand, and sea, that sounds like a summer to me." – Unknown
"A perfect summer day is when the sun is shining, the breeze is blowing, the birds are singing, and the lawn mower is broken." – James Dent
"I have only to break into the tightness of a strawberry, and I see summer – its dust and lowering skies." – Toni Morrison
"I wonder what it would like to live in a world where it was always June." – L.M. Montgomery
"Summer has filled her veins with light and her heart is washed with noon." – C. Day Lewis
"It is easy to forget now, how effervescent and free we all felt that summer." – Anna Godbersen
"Rest is not idleness, and to lie sometimes on the grass on a summer day listening to the murmur of water, or watching the clouds float across the sky, is hardly a waste of time." – John Lubbock
"Tears of joy are like the summer rain drops pierced by sunbeams." – Hosea Ballou
"Oh, the summer night, has a smile of light, and she sits on a sapphire throne." – Bryan Procter
More Quote Posts:
More Inspirational Summer Quotes | Quotes for the Summer
"Summer afternoon—summer afternoon; to me those have always been the two most beautiful words in the English language." – Henry James
"If a June night could talk, it would probably boast it invented romance." – Bern Williams
"Rejoice as summer should…chase away sorrows by living." – Melissa Marr
"Everything good, everything magical happens between the months of June and August." – Jenny Han
"Live in the sunshine. Swim in the sea. Drink in the wild air." – Ralph Waldo Emerson
"It was June, and the world smelled of roses. The sunshine was like powdered gold over the grassy hillside." – Maud Hart Lovelace
"If summer had one defining scent, it'd definitely be the smell of barbecue." – Katie Lee
"What good is the warmth of summer, without the cold of winter to give it sweetness." – John Steinbeck
"I love how summer just wraps its arms around you like a warm blanket." – Kellie Elmore
"One must maintain a little bit of summer, even in the middle of winter." – Henry David Thoreau
P.S. Get free downloads, checklists, inspirational emails & more when you sign up for our Free Resource Library!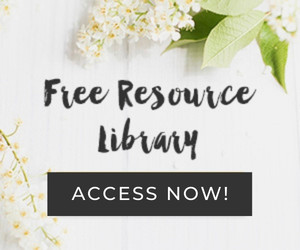 I hope you enjoyed these summer quotes and quotes about summer!