45+ Rainbow Quotes to Color Your World
Affiliate Disclaimer: This site contains affiliate links, which means we earn money if you purchase through our link. As an Amazon Associate I earn from qualifying purchases. Read our Disclosure Policy.
Rainbows are a beautiful spectacle of colors and vibrancy that brighten the sky after the rain. Here are 45+ inspiring rainbow quotes and quotes about rainbows to color and brighten up your day.
Subscribe to our Youtube channel!
45+ Quotes About Rainbows | Rainbow Quotes
"There can be no rainbow without a cloud and a storm." – John H. Vincent
"When beauty is seen through the windows of the soul – rainbows appear and everything is magical. It feels simply divine." – Angie Karan
"Rainbows are made of small raindrops. Happy lives are made from acts of kindness." – Amit Ray
"And as he spoke of understanding, I looked up and saw the rainbow leap with flames of many colors over me." – Black Elk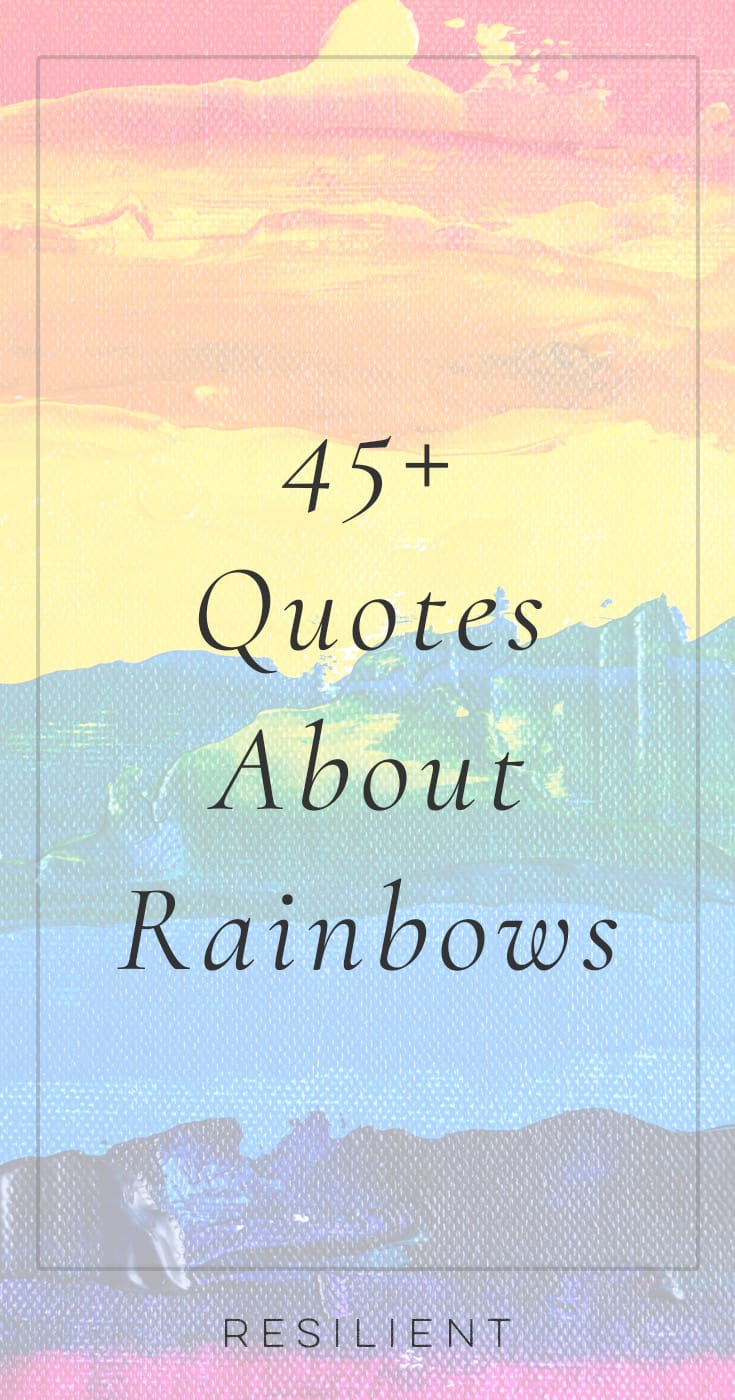 "When I see a rainbow, I know that someone, somewhere loves me." – Anthony T. Hincks
"One can enjoy a rainbow without necessarily forgetting the forces that made it." – Mark Twain
"Be thou the rainbow in the storms of life. The evening beam that smiles the clouds away, and tints tomorrow with prophetic ray." – Lord Byron
"If you want to see a rainbow you have to learn to see the rain." – Paulo Coelho
"God puts rainbows in the clouds so that each of us – in the dreariest and most dreaded moments – can see a possibility of hope." – Maya Angelou
"Somewhere over the rainbow, skies are blue, and the dreams that you dare to dream really do come true." – E.Y. Harburg
"When you look at the world, the world isn't just one palette. It's a beautiful rainbow, and why not have someone to represent that rainbow?" – Joan Smalls
👉 Products We Recommend:
Inspirational Rainbow Quotes
"Don't seek to be happy; let everyone else chase after that rainbow. Seek to be kind, and you'll find the rainbow follows you." – Richelle E. Goodrich
"It's when you follow the rain clouds that you find out where the rainbows are hiding." – Anthony T. Hincks
"Life throws challenges and every challenge comes with rainbows and lights to conquer it." – Amit Ray
"Don't turn around. Don't look back. Keep moving forward. Keep pushing. The pot of gold is at the end of the rainbow, not the beginning." – Ziad K. Abdelnour
"There comes a point in your life when you realize your hardest times are your best times, too—you will see the rainbow of your life." – Roy Bennett
"In life, you either choose to sing a rainbow, or you don't. Keep singing." – Kathleen Long
"I like to look put together without trying too hard. I don't want to look as if God's made another rainbow – I prefer muted, autumnal colours, like most fading redheads." – Anne Robinson
"Look up to the sky. You'll never find rainbows If you're looking down." – Charlie Chaplin
"If a rainbow makes a sound, or a flower as it grows, that was the sound of her laughter." – William P. Young
"If you want to enjoy the rainbow, be prepared to endure the storm." – Warren Wendel Wiersbe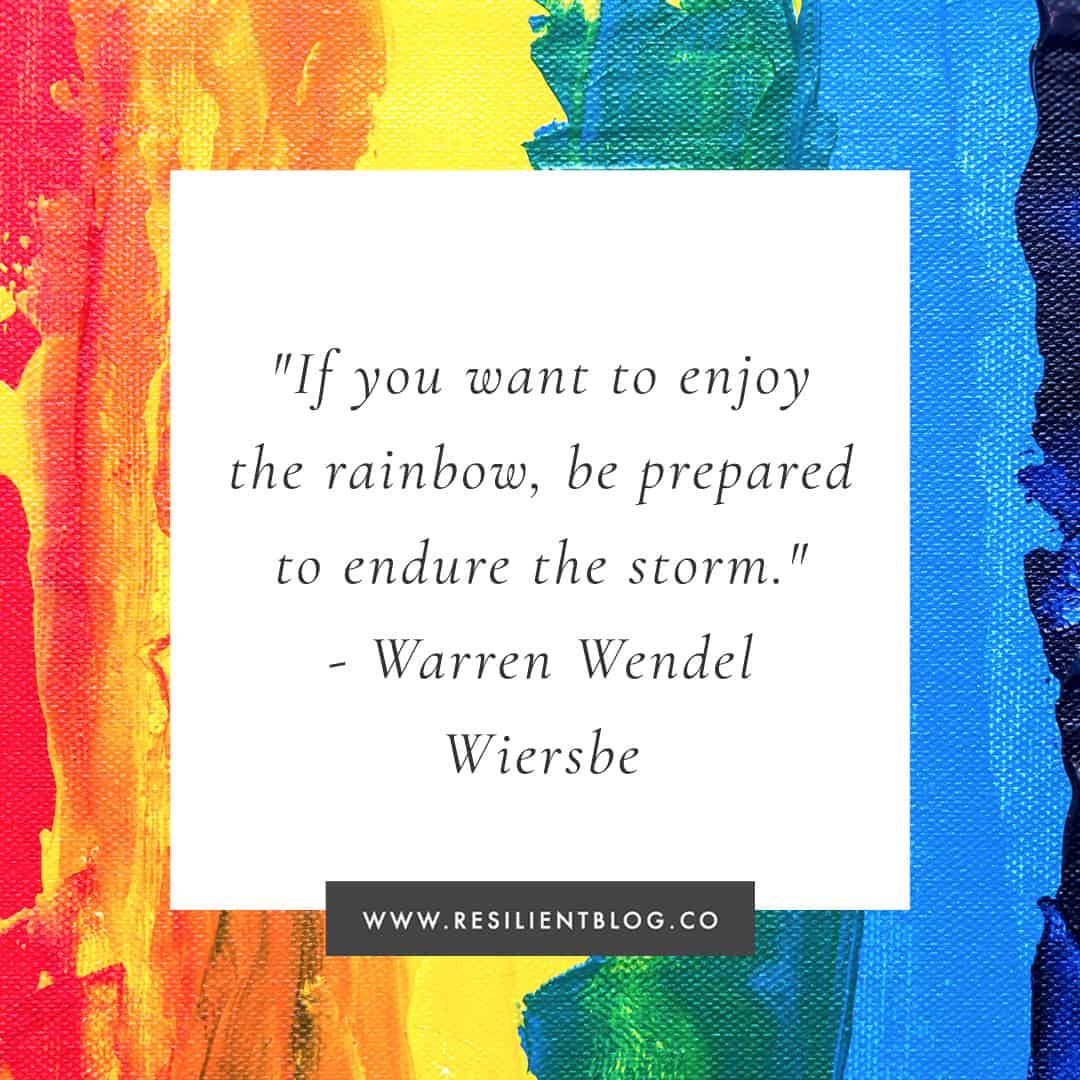 "The way I see it, if you want the rainbow, you gotta put up with the rain." – Dolly Parton
"Rainbows reminds us that even after the darkest clouds and the fiercest winds there is still beauty." – Katrina Mayer
"And when it rains on your parade, look up rather than down. Without the rain, there would be no rainbow." – Gilbert K. Chesterton
"My two favorite colors of the rainbow are gold and leprechaun." – Jarod Kintz

More Inspirational Rainbow Quotes and Sayings
"Try to be a rainbow in someone's cloud." – Maya Angelou
"To catch the butterflies and the rainbows of your dream, walk alone, keep faith in yourself, focus your energy and start the adventure." – Amit Ray
"Happiness doesn't always come in pink. Learn to appreciate the rainbow." – Richelle E. Goodrich
"The work will wait while you show the child the rainbow, but the rainbow won't wait while you do the work." – Patricia Clafford
"Have faith in your dreams and someday your rainbow will come shining through. No matter how your heart is grieving, if you keep believing, the dream that you wish will come true." – Gilbert K. Chesterton
"Rainbows apologize for angry skies." – Sylvia Voirol
"Rainbows introduce us to reflections of different beautiful possibilities so we never forget that pain and grief are not the final options in life." – Aberjhani
"Teach them that rainbows appear after a storm to remind them that light begins and ends with all colors." – Frederic M. Perrin
More Quote Posts:
More Quotes on Rainbows
"Write about the beauty of rainbows and the glint of reflected light that can enlighten readers' minds." – Debasish Mridha
"It takes both rain and sunshine to make a Rainbow." – Proverb
"All the best things in life are free: love, smiles, friends, family, pets & companions, thoughts, sunsets & sunrises and especially rainbows." – Anthony T. Hincks
"I'm continually inspired by nature, and the rainbow is one of nature's greatest optical phenomenon. The sighting of a rainbow never fails to bring a smile to people's faces. They signify optimism and positivity: with them comes the sunshine after the rain." – Matthew Williamson
"Only rainbows after rain the sun will always come again." – Tahlia Chi
"All these seven colors are part of one rainbow, yet they are all different. They have their own quality, their own identity, their own flavor to it. So it is a rainbow. The Divine loves diversity, that is why he made us all different." – Sri Sri Ravi Shankar
"Often times, the brightest rainbows follow the darkest rainstorms." – Unknown
"Shine your soul with the same egoless humility as the rainbow and no matter where you go in this world or the next, love will find you, attend you, and bless you." – Aberjhani
"The greater your storm, the brighter your rainbow." – Anonymous
"Rain, rain, and sun! A rainbow in the sky!" – Lord Alfred Tennyson
"Know that rainbows and butterflies are God's gift to your joy." – Jonathan Lockwood Huie
"When it looked like the sun wasn't going to shine any more, there's a rainbow in the clouds." – Maya Angelou
P.S. Get free downloads, checklists, inspirational emails & more when you sign up for our Free Resource Library!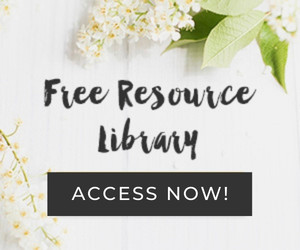 I hope you enjoyed these rainbow quotes and quotes about rainbows!