Affiliate Disclaimer: This site contains affiliate links, which means we earn money if you purchase through our link. As an Amazon Associate I earn from qualifying purchases. Read our Disclosure Policy.
Self care isn't just about pampering yourself with spa days, but making sure you're taking care of yourself and staying well. Here are 20+ inspiring self care quotes and quotes about self care.
Subscribe to our Youtube channel!
20+ Quotes About Self Care | Self Care Quotes
"Self-compassion is simply giving the same kindness to ourselves that we would give to others. " – Christopher Germer
"As you grow older, you will discover that you have two hands, one for helping yourself, the other for helping others." – Maya Angelou
"Self care is not a waste of time. Self care makes your use of time more sustainable." – Jackie Viramontez
"To love oneself is the beginning of a lifelong romance. " – Oscar Wilde
"Learning to love yourself is like learning to walk-essential, life-changing, and the only way to stand tall." – Vironika Tugaleva
"Self-care is how you take your power back." – Lalah Delia
Products We Recommend:

Inspirational Self Care Quotes
"It's not selfish to love yourself, take care of yourself, and to make your happiness a priority. It's necessary." – Mandy Hale
"I have come to believe that caring for myself is not self indulgent. Caring for myself is an act of survival." – Audre Lorde
"An empty lantern provides no light. Self-care is the fuel that allows your light to shine brightly." – Unknown
"If your compassion does not include yourself, it is incomplete." – Jack Kornfield
"Rest and self-care are so important. When you take time to replenish your spirit, it allows you to serve others from the overflow. You cannot serve from an empty vessel." – Eleanor Brown
"The most powerful relationship you will ever have is the relationship with yourself. " – Steve Maraboli
"When we give ourselves compassion, we are opening our hearts in a way that can transform our lives." – Kristin Neff
More Quote Posts:
More Quotes on Self Care
"Love yourself enough to set boundaries. Your time and energy are precious. You get to choose how you use it. You teach people how to treat you by deciding what you will and won't accept." – Anna Taylor
"Be you, love you. All ways, always." – Alexandra Elle
"Self-care has become a new priority – the revelation that it's perfectly permissible to listen to your body and do what it needs." – Frances Ryan
"Be kinder to yourself. And then let your kindness flood the world." – Pema Chodron
"Do something nice for yourself today. Find some quiet, sit in stillness, breathe. Put your problems on pause. You deserve a break." – Akiroq Brost
"Nourishing yourself in a way that helps you blossom in the direction you want to go is attainable, and you are worth the effort." – Deborah Day
"Practice self-rescue first before you 'help' someone else" – Maureen Joyce Connolly
P.S. Get free downloads, checklists, inspirational emails & more when you sign up for our Free Resource Library!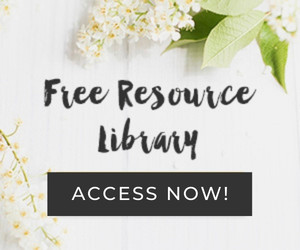 I hope you enjoyed these self care quotes and quotes about self care!