15+ Quotes About Respect and Self Respect
Affiliate Disclaimer: This site contains affiliate links, which means we earn money if you purchase through our link. As an Amazon Associate I earn from qualifying purchases. Read our Disclosure Policy.
Respect can mean valuing other people's feelings or having the self-respect to believe that you as an individual are worthy. Here are 15+ inspiring respect quotes and quotes about respect.
Subscribe to our Youtube channel!
15+ Quotes About Respect | Self Respect Quotes
"Respect begins with this attitude: I acknowledge that you are a creature of extreme worth." – Gary Chapman
"I firmly believe that respect is a lot more important, and a lot greater, than popularity." – Julius Erving
"Treat people the way you want to be treated. Talk to people the way you want to be talked to. Respect is earned, not given." – Hussein Nishah
"Respect yourself and others will respect you." – Confucius
"One of the most sincere forms of respect is actually listening to what another has to say." – Bryant H. McGill
👉 Products We Recommend:

Inspirational Respect Quotes | Quote About Respect
"That you may retain your self-respect, it is better to displease the people by doing what you know is right, than to temporarily please them by doing what you know is wrong." – William J. H. Boetcker
"When you are content to be simply yourself and don't compare or compete, everybody will respect you." – Lao-Tzu
"Respect for ourselves guides our morals, respect for others guides our manners." – Laurence Sterne
"It is not grey hair that makes one respectable but character." – Rana Junaid Mustafa Gohar
"Give to every other human being every right that you claim for yourself." – Thomas Paine
More Inspirational Quote Posts:
More Quotes on Respect
"When we love and respect people, revealing to them their value, they can begin to come out from behind the walls that protect them." – Jean Vanier
"I speak to everyone in the same way, whether he is the garbage man or the president of the university." – Albert Einstein
"People crave for more respect than love, because they expect love only from few people but they want respect from everyone." – Amit Kalantri
"If we can respect the divine within us, if we can treat it with dignity, then we can respect others around us." – Vishwas Chavan
"If you want to be respected by others, the great thing is to respect yourself. Only by that, only by self-respect will you compel others to respect you." – Fyodor Dostoyevsky
P.S. Get free downloads, checklists, inspirational emails & more when you sign up for our Free Resource Library!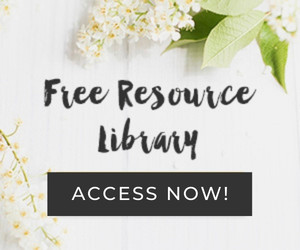 I hope you enjoyed these respect quotes and quotes about respect!