Affiliate Disclaimer: This site contains affiliate links, which means we earn money if you purchase through our link. As an Amazon Associate I earn from qualifying purchases. Read our Disclosure Policy.
Sometimes home isn't a place, but a feeling or a person. Here are 25+ inspiring home quotes and quotes about home.
Subscribe to our Youtube channel!
25+ Quotes About Home | Home Quotes
"Home isn't a place, its a feeling." – Cecelia Ahern
"I long, as does every human being, to be at home wherever I find myself." – Maya Angelou
"Home is people. Not a place. If you go back there after the people are gone, then all you can see is what is not there any more." – Robin Hobb
"Is it possible for home to be a person and not a place?" – Stephanie Perkins
"A house is made of brick and mortar, but home is made by the people who live there." – M. K. Soni
"There is nothing like staying at home for real comfort." – Jane Austen
"He is happiest, be he king or peasant, who finds peace in his home." – Johann Wolfgang von Goethe
"I really enjoy spending time at home." – Elena Roger
"I love you – I am at rest with you – I have come home." – Dorothy L. Sayers
"Home is where you feel at home and are treated well." – Dalai Lama
"A man travels the world over in search of what he needs and returns home to find it." – George A. Moore
👉 Products We Recommend:

Inspirational Home Quotes
"It's a funny thing coming home. Nothing changes. Everything looks the same, feels the same, even smells the same. You realized what's changed is you." – F. Scott Fitzgerald
"Home is any four walls that enclose the right person." – Helen Rowland
"Be grateful for the home you have, knowing that at this moment, all you have is all you need." – Sarah Ban Breathnach
"I want my home to be that kind of place – a place of sustenance, a place of invitation, a place of welcome." – Mary DeMuth
"I believe wherever dreams dwell, the heart calls it home. So may you untangle yourself from the twist of melancholy and ley your thoughts carry you back to the birthplace of your truth." – Dodinsky
"Consciously leave all those behind, walk into your home in a manner that says you are truly happy to be home for the ones you love, who have missed you all day, and have so longed to have you back." – Grace Essen
"Where thou art, that is home." – Emily Dickinson
"Love begins at home, and it is not how much we do… but how much love we put in that action." – Mother Teresa
More Quote Posts:
More Sayings About Home
"Home isn't where you're from, it's where you find light when all grows dark." – Pierce Brown
"Perhaps home is not a place but simply an irrevocable condition." – James Baldwin
"You can have more than one home. You can carry your roots with you, and decide where they grow." – Henning Mankell
"Home is where one starts from." – T. S. Eliot
"It's not about finding a home so much as finding yourself." – Jason Behr
"Sunday, for me, is all about being home with the family with no plans." – John Lasseter
"I believe that if we are to create peace in the world, we must first create peace in the home." – Richard O'Keef
"I've said it before and I'll say it again, gratitude is always possible, and feeling good starts at home." – Emma Wright
"I believe that all of our lives we're looking for home and if we're really lucky, we find it in someone's loving arms. I think that's what life is – coming home." – Anita Krizzan
P.S. Get free downloads, checklists, inspirational emails & more when you sign up for our Free Resource Library!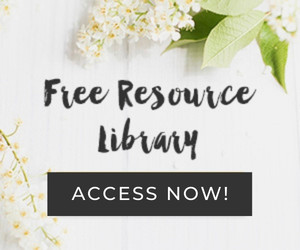 I hope you enjoyed these home quotes and quotes about home!