Affiliate Disclaimer: This site contains affiliate links, which means we earn money if you purchase through our link. As an Amazon Associate I earn from qualifying purchases. Read our Disclosure Policy.
They say love makes the world go round, and relationships with other people are one of the greatest opportunities for spiritual and personal growth. Here are 20+ inspiring relationship quotes and quotes about relationships.
Subscribe to our Youtube channel!
20+ Inspiring Relationship Quotes | Quotes About Relationships
"You don't love someone because they're perfect, you love them in spite of the fact that they're not." – Jodi Picoult
"For the two of us, home isn't a place. It is a person. And we are finally home." – Stephanie Perkins
"I would rather share one lifetime with you, than face all the ages of this world alone." – Lord of the Rings
"Finding someone you love and who loves you back is a wonderful, wonderful feeling. But finding a true soul mate is an even better feeling. A soul mate is someone who understands you like no other, loves you like no other, will be there for you forever, no matter what. They say that nothing lasts forever, but I am a firm believer in the fact that for some, love lives on even after we're gone." – Cecelia Ahern, P.S. I Love You
"Souls tend to go back to who feels like home." – N.R. Heart
"We're all a little weird. And life is a little weird. And when we find someone whose weirdness is compatible with ours, we join up with them and fall into mutually satisfying weirdness—and call it love—true love." – Robert Fulghum
"If I had a flower for every time I thought of you… I could walk through my garden forever." – Alfred Tennyson
Products We Recommend:

Inspirational Relationship Quotes
"It's enough for me to be sure that you and I exist at this moment." – Gabriel Garcia Márquez
"The pain of parting is nothing to the joy of meeting again." – Charles Dickens
"Affection is when you see someone's strengths; love is when you accept someone's flaws." – One Day
"Love is like a friendship caught on fire. In the beginning a flame, very pretty, often hot and fierce, but still only light and flickering. As love grows older, our hearts mature and our love becomes as coals, deep-burning and unquenchable." – Bruce Lee
"There are no goodbyes for us. Wherever you are, you will always be in my heart." – Mahatma Gandhi
"I love you not because of who you are, but because of who I am when I am with you." – Roy Croft
"Being deeply loved by someone gives you strength, while loving someone deeply gives you courage." – Lao-Tzu
"A loving relationship is one in which the loved one is free to be himself — to laugh with me, but never at me; to cry with me, but never because of me; to love life, to love himself, to love being loved. Such a relationship is based upon freedom and can never grow in a jealous heart." – Leo F. Buscaglia
More Quote Posts:
More Inspirational Quotes for Relationships
"True love stories never have endings." – Richard Bach
"Relationships-of all kinds-are like sand held in your hand. Held loosely, with an open hand, the sand remains where it is. The minute you close your hand and squeeze tightly to hold on, the sand trickles through your fingers. You may hold onto some of it, but most will be spilled. A relationship is like that. Held loosely, with respect and freedom for the other person, it is likely to remain intact. But hold too tightly, too possessively, and the relationship slips away and is lost." – Kaleel Jamison
"You meet thousands of people and none of them really touch you. And then you meet one person and your life is changed forever." – Love & Other Drugs
"The beginning of love is to let those we love be perfectly themselves, and not to twist them to fit our own image. Otherwise we love only the reflection of ourselves we find in them." – Thomas Merton
"We can improve our relationships with others by leaps and bounds if we become encouragers instead of critics." – Joyce Meyer
"Far too many people are looking for the right person, instead of trying to be the right person." – Gloria Steinem
"A perfect relationship is not perfect, it's just that both people never gave up." – Unknown
P.S. Get free downloads, checklists, inspirational emails & more when you sign up for our Free Resource Library!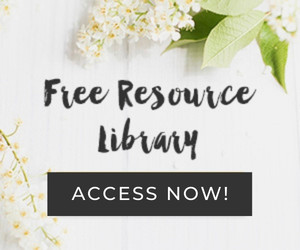 I hope you enjoyed these relationship quotes and quotes about relationships!