20+ Quotes About Falling in Love
Affiliate Disclaimer: This site contains affiliate links, which means we earn money if you purchase through our link. As an Amazon Associate I earn from qualifying purchases. Read our Disclosure Policy.
Falling in love is an exhilarating rush of emotions and feelings. Here are 20+ inspirational falling in love quotes and quotes about falling in love to inspire your inner romantic.
Subscribe to our Youtube channel!
20+ Inspiring Quotes About Falling in Love | Falling in Love Quotes
"Love is simple. You fall and that's it. You'll work the other stuff out. You just gotta let yourself fall and have faith that someone will be there to catch you." – Chelsea M. Cameron
"People should fall in love with their eyes closed." – Hussein Nishah
"You know you're falling in love when the feeling of falling actually feels like you're floating." – Rashida Rowe
"You don't love someone because they're perfect, you love them in spite of the fact that they're not." – Jodi Picoult
"At the touch of love everyone becomes a poet." – Plato
"Isn't that how falling in love so often works? Some stranger appears out of nowhere and becomes a fixed star in your universe." – Kate Bolick
"Have you ever watched a leaf leave a tree? It falls upward first, and then it drifts toward the ground, just as I find myself drifting towards you." – Beth Kephart
👉 Products We Recommend:

Inspirational Falling in Love Quotations
"We never get enough of falling in love and believing in love." – Shemar Moore
"The first time you fall in love, it changes your life forever, and no matter how hard you try, the feeling never goes away." – Nicholas Sparks
"All love stories are tales of beginnings. When we talk about falling in love, we go to the beginning, to pinpoint the moment of freefall." – Meghan O'Rourke
"Falling in love is easy. Falling in love with the same person repeatedly is extraordinary." – Crystal Woods
"The heart has its reasons which reason knows not." – Blaise Pascal
"A successful marriage requires falling in love many times, always with the same person." – Mignon McLaughlin
"You can't blame gravity for falling in love." – Albert Einstein
More Quote Posts:
More Quotes for Falling in Love
"She wasn't exactly sure when it happened. Or even when it started. All she knew for sure was that right here and now, she was falling hard and she could only pray that he was feeling the same way." – Nicholas Sparks
"Meeting you was fate… Becoming your friend was a choice … But falling in love with you I had no control over." – Teresa Conroy
"We come to love not by finding a perfect person, but by learning to see an imperfect person perfectly." – Sam Keen
"I saw that you were perfect, and so I loved you. Then I saw that you were not perfect and I loved you even more." – Angelita Lim
"When you fall in love, the natural thing to do is give yourself to it. That's what I think. It's just a form of sincerity." – Haruki Murakami
"I fell in love the way you fall asleep: slowly, and then all at once." – John Green
P.S. Get free downloads, checklists, inspirational emails & more when you sign up for our Free Resource Library!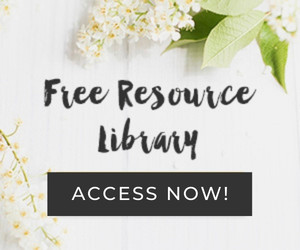 I hope you enjoyed these falling in love sayings and quotes about falling in love!