Affiliate Disclaimer: This site contains affiliate links, which means we earn money if you purchase through our link. As an Amazon Associate I earn from qualifying purchases. Read our Disclosure Policy.
Waiting can feel like it takes forever, but often good things come to those who wait. Here are 20+ inspiring waiting quotes and quotes about waiting.
Subscribe to our Youtube channel!
20+ Quotes About Waiting | Waiting Quotes
"You usually have to wait for that which is worth waiting for." – Craig Bruce
"Don't wait for your ship to come in – swim out to it." – Jerry Smith
"I had tended to view waiting as mere passivity. When I looked it up in my dictionary however, I found that the words passive and passion come from the same Latin root, pati, which means to endure. Waiting is thus both passive and passionate. It's a vibrant, contemplative work. It means descending into self, into God, into the deeper labyrinths of prayer. It involves listening to disinherited voices within, facing the wounded holes in the soul, the denied and undiscovered, the places one lives falsely. It means struggling with the vision of who we really are in God and molding the courage to live that vision." – Sue Monk Kidd
"Spread your wings – today. Why wait?" – Jonathan Lockwood Huie
"Things may come to those who wait, but only the things left by those who hustle." – Abraham Lincoln
"What we are waiting for is not as important as what happens to us while we are waiting. Trust the process." – Mandy Hale
"Waiting is not wasting. It is a strategy for champing for greater things." – Ifeanyi Enoch Onuoha
"Waiting is not always a bad thing; it can bring its own joy -the thrill of anticipation." – David Jeremiah
👉 Products We Recommend:

Inspirational Waiting Quotes
"You are not just waiting in vain. There is a purpose behind every delay." – Mandy Hale
"Waiting is not mere empty hoping. It has the inner certainty of reaching the goal." – I Ching
"And sure enough even waiting will end…if you can just wait long enough." – William Faulkner
"Most of us are waiting. We're waiting for something interesting to happen. And I think we're going to wait forever if we don't do something more interesting with our lives." – Donald Miller
"Don't wait for extraordinary circumstance to do good; try to use ordinary situations." – Charles Richter
"If you wait for opportunities to occur, you will be one of the crowd." – Edward de Bono
"There is no great achievement that is not the result of patient working and waiting." – J. G. Holland
More Quote Posts:
More Quotes on Waiting | Quotes for Waiting
"All things come to him who waits – provided he knows what he is waiting for." – Woodrow T. Wilson
"Whatever we are waiting for — peace of mind, contentment, grace, the inner awareness of simple abundance — it will surely come to us, but only when we are ready to receive it with an open and grateful heart." – Sarah Ban Breathnach
"Waiting for perfect is never as smart as making progress." – Seth Godin
"I would not sit waiting for some value tomorrow, nor for something to happen. One could wait a lifetime… I would make something happen." – Louis L'Amour
"If you are waiting for anything in order to live and love without holding back, then you suffer. Every moment is the most important moment of your life. No future time is better than now to let down your guard and love." – David Deida
"But the important thing about learning to wait, I feel sure, is to know what you are waiting for." – Anna Neagle
"If we wait until we're ready, we'll be waiting for the rest of our lives." – Lemony Snicket
"If you wait to do everything until you're sure it's right, you'll probably never do much of anything." – Win Borden
P.S. Get free downloads, checklists, inspirational emails & more when you sign up for our Free Resource Library!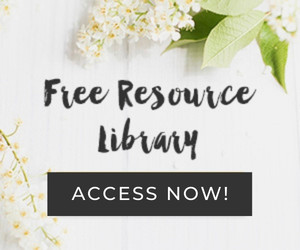 I hope you enjoyed these waiting quotes and quotes about waiting!