40+ Quotes About the Future
Affiliate Disclaimer: This site contains affiliate links, which means we earn money if you purchase through our link. As an Amazon Associate I earn from qualifying purchases. Read our Disclosure Policy.
Whether we try to plan out our lives or take things day by day, we can't always predict what the future will hold, but we can take actions in the present moment that might create the future we envision. Here are 40+ inspiring quotes about the future and future quotes.
The future contains infinite possibilities that are available to us if we make changes now in the present. Sometimes our view of the future is limited by negative beliefs we're drawing from the news, current events, etc, but we have more personal power than we give ourselves credit for. 🙂
Subscribe to our Youtube channel!
40+ Quotes About the Future | Inspiring Future Quotes
"You hold the key to your future. The actions you take every day shape your future." – Mattias Skarin
"When all else is lost, the future still remains." – Christian Nevell Bovee
"If we could unfold the future, the present would be our greatest care." – Edward Counsel
"The best thing about the future is that it comes one day at a time." – Abraham Lincoln
"The future belongs to those who believe in the beauty of their dreams." – Eleanor Roosevelt
"It's not the decisions you make when everything is rosy that usually shapes your future." – Akanbi Adedamola
"The future starts today, not tomorrow." – Pope John Paul II
"The only thing we know about the future is that it will be different." – Peter Drucker
"And while imagining a better future, let's also imagine a better self. Unless we give our power away, we are in charge of creating our future." – Vlad Zachary
"Your dreams and intuitive flashes are unique. If you can dream it, you can become it. It may not happen quickly. But if you are dreaming it, then it CAN be your future at some point." – Vicki Morris
Products We Recommend:

Quotes on the Future | Future Quotations
"The future hasn't arrived yet. Do your best to try to shape it in the present moment, but always remember some things are just out of our control, and that's fine." – Robert Washington
"The future is there… looking back at us. Trying to make sense of the fiction we will have become." – William Gibson
"You cannot change your future. But you can change your habits. And surely your habits will change your future." – A.P.J. Abdul Kalam
"You can't connect the dots looking forward; you can only connect them looking backwards. So you have to trust that the dots will somehow connect in your future. You have to trust in something – your gut, destiny, life, karma, whatever. This approach has never let me down, and it has made all the difference in my life." – Steve Jobs
"Do not let the shadows of your past darken the doorstep of your future." – Anonymous
"Always remember that the future comes one day at a time." – Dean Acheson

Positive Future Quotes and Sayings
"Happiness is not something you postpone for the future; it is something you design for the present." – Jim Rohn
"Do not dwell in the past, do not dream of the future, concentrate the mind on the present moment." – Buddha
"Change your life today. Don't gamble on the future, act now, without delay." – Simone de Beauvoir
"Look beyond the present circumstances, imagine a brighter future." – Lailah Gifty Akita
"Real generosity toward the future lies in giving all to the present." – Albert Camus
"Do something today that your future self will thank you for." – Anonymous
"What is coming is better than what is gone." – Arabic Proverb
More Quote Posts:
Inspirational Future Sayings
"When did the future switch from being a promise to being a threat?" – Chuck Palahniuk
"The future depends on what we do in the present." – Mahatma Gandhi
"We did not come to fear the future. We came here to shape it." – Barack Obama
"In this bright future you can't forget your past." – Bob Marley
"Education is the passport to the future, for tomorrow belongs to those who prepare for it today." – Malcolm X
"Even if you fall on your face you're still moving forward." – Victor Kiam
"We are made wise not by the recollection of our past, but by the responsibility for our future." – George Bernard Shaw
"Your past, present and future are moulded by your thoughts. Remember – your thinking is your life's autobiography." – James Borg
"Go for it now. The future is promised to no one." – Wayne Dyer
"A speculator is a man who observes the future, and acts before it occurs." – Bernard Baruch
"Let the future tell the truth, and evaluate each one according to his work and accomplishments. The present is theirs; the future, for which I have really worked, is mine." – Nikola Tesla
"My interest is in the future because I am going to spend the rest of my life there." – Charles F. Kettering
"The past gave us experience and made us wiser so that we can create a beautiful and brighter future." – Debasish Mridha

More Inspirational Future Captions
"Even though the future seems far away, it is actually beginning right now." – Mattie Stepanek
"If there is hope in the future, there is literally power in the present." – Zig Ziglar
"What you do today can improve all your tomorrows." – Ralph Marston
"No matter how dirty your past is, your future is still spotless." – Drake
"If we open a quarrel between past and present, we shall find that we have lost the future." – Winston Churchill
"There is nothing like a dream to create the future." – Victor Hugo
"Life can only be understood backwards; but it must be lived forwards." – Søren Kierkegaard
P.S. Get free downloads, checklists, inspirational emails & more when you sign up for our Free Resource Library!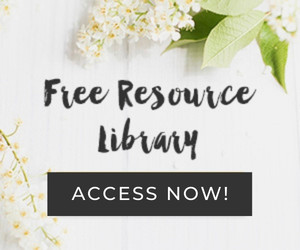 I hope these future quotes and quotes about the future can inspire you!