Affiliate Disclaimer: This site contains affiliate links, which means we earn money if you purchase through our link. As an Amazon Associate, I earn from qualifying purchases. Read our Disclosure Policy.
Reading a good book can transport you to another time, place, or far off destination. Here are 20+ inspiring reading quotes and quotes about reading.
Subscribe to our Youtube channel!
20+ Quotes About Reading | Reading Quotes
"The more that you read, the more things you will know. The more that you learn, the more places you'll go." – Dr. Seuss
"Today a reader, tomorrow a leader." – Margaret Fuller
"You can never get a cup of tea large enough or a book long enough to suit me." – C.S. Lewis
"The reading of all good books is like conversation with the finest (people) of the past centuries." – Descartes
"In the case of good books, the point is not to see how many of them you can get through, but rather how many can get through to you." – Mortimer J. Adler
"Reading one book is like eating one potato chip." – Diane Duane
"Think before you speak. Read before you think." – Fran Lebowitz
Products We Recommend:

Inspirational Reading Quotes
"I have a passion for teaching kids to become readers, to become comfortable with a book, not daunted. Books shouldn't be daunting, they should be funny, exciting and wonderful; and learning to be a reader gives a terrific advantage." – Roald Dahl
"The world was hers for the reading." – Betty Smith
"Once you have read a book you care about, some part of it is always with you." – Louis L'Amour
"Reading is essential for those who seek to rise above the ordinary." – Jim Rohn
"I read a book one day and my whole life was changed." – Orhan Pamuk
"A reader lives a thousand lives before he dies… The man who never reads lives only one." – George R.R. Martin
"My alma mater was books, a good library…. I could spend the rest of my life reading, just satisfying my curiosity." – Malcolm X
More Inspirational Quote Posts:
More Quotes on Reading | Quotes for Readers
"If we encounter a man of rare intellect, we should ask him what books he reads." – Ralph Waldo Emerson
"Many people, myself among them, feel better at the mere sight of a book." – Jane Smiley
"One glance at a book and you hear the voice of another person, perhaps someone dead for 1,000 years. To read is to voyage through time." – Carl Sagan
"People say that life is the thing, but I prefer reading." – Logan Pearsall Smith
"Reading brings us unknown friends" – Honoré de Balzac
"Books are a uniquely portable magic." – Stephen King
"You know you've read a good book when you turn the last page and feel a little as if you have lost a friend." – Paul Sweeney
"I kept always two books in my pocket, one to read, one to write in." – Robert Louis Stevenson
P.S. Get free downloads, checklists, inspirational emails & more when you sign up for our Free Resource Library!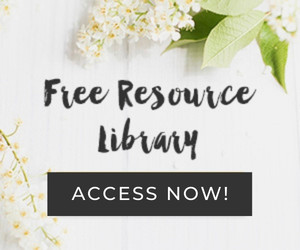 I hope you enjoyed these reading quotes and quotes about reading!