20+ Quotes About Challenges
Affiliate Disclaimer: This site contains affiliate links, which means we earn money if you purchase through our link. As an Amazon Associate, I earn from qualifying purchases. Read our Disclosure Policy.
Most challenges in life can be overcome with a little hard work, positive attitude, and tenacity. Here are 20+ inspiring challenge quotes and quotes about challenges in life.
Subscribe to our Youtube channel!
20+ Quotes About Challenges | Challenging Quotes
"When we are no longer able to change a situation, we are challenged to change ourselves." – Viktor Frankl
"I don't run away from a challenge because I am afraid. Instead, I run towards it because the only way to escape fear is to trample it beneath your foot." – Nadia Comaneci
"Life's challenges are not supposed to paralyze you, they're supposed to help you discover who you are." – Bernice Johnson Reagon
"The brick walls are there for a reason. The brick walls are not there to keep us out. The brick walls are there to give us a chance to show how badly we want something. Because the brick walls are there to stop the people who don't want it badly enough. They're there to stop the other people." – Randy Pausch
"A challenge only becomes an obstacle when you bow to it." – Ray Davis
"By cultivating gratitude you eventually expand your internal sense of what is possible, regardless of seeming obstacles and challenges you go through." – Veronica Smith
"The opportunity to develop resilience comes through difficult circumstances that both highlight and challenge existing mindsets." – Devra Davis
Products We Recommend:

Inspirational Challenge Quotes
"Challenges are an opportunity to test you and rise to the next level." – Angelica Montrose
"A comfort zone is the most dangerous area anyone can stay in. It is a place of no growth and no challenges." – Brian Cagney
"To be tested is good. The challenged life may be the best therapist." – Gail Sheehy
"We must allow ourselves to be adorned by lessons derived through hardships and challenges." – Tony Narams
"A life filled with vicissitudes, uncertainty, and hard lessons provides us with skills to better approach new challenges that come along." – Vivian Eisenecher
"Part of the challenge that comes with striving for success is how the entire journey comes with its own fair share of failures and disappointments." – Rupert Johnson
"If you compared your troubles, or challenges, with those of others, you would surely find that there are those whose troubles make yours look like minor inconveniences." – Catherine Pulsifer
More Inspirational Quote Posts:
More Quotes on Challenges
"We choose to go to the moon in this decade and do the other things. Not because they are easy, but because they are hard." – John F. Kennedy
"When we least expect it, life sets us a challenge to test our courage and willingness to change; at such a moment, there is no point in pretending that nothing has happened or in saying that we are not yet ready. The challenge will not wait. Life does not look back." – Paulo Coelho
"Understand that it is ok to be scared or uncertain, however right beyond those barriers ultimately lies your dreams." – Josh Hinds
"Our very survival depends on our ability to stay awake, to adjust to new ideas, to remain vigilant and to face the challenge of change." – Martin Luther King Jr.
"I like the challenge of trying different things and wondering whether it's going to work or whether I'm going to fall flat on my face." – Johnny Depp
"If you are facing a new challenge or being asked to do something that you have never done before don't be afraid to step out. You have more capability than you think you do but you will never see it unless you place a demand on yourself for more." – Joyce Meyer
"But that's the challenge – to change the system more than it changes you." – Michael Pollan
P.S. Get free downloads, checklists, inspirational emails & more when you sign up for our Free Resource Library!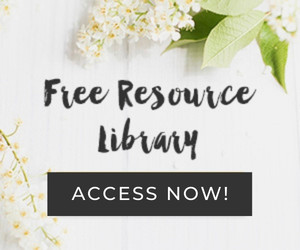 I hope you enjoyed these challenge quotes and quotes about challenges!