20+ Quotes About Letting Go
Affiliate Disclaimer: This site contains affiliate links, which means we earn money if you purchase through our link. As an Amazon Associate, I earn from qualifying purchases. Read our Disclosure Policy.
Letting go means freeing yourself and not holding onto what's left from the past. Here are 20+ inspiring letting go quotes and quotes about letting go.
Subscribe to our Youtube channel!
20+ Quotes About Letting Go | Letting Go Quotes
"We must be willing to let go of the life we've planned, so as to have the life that is waiting for us." – Joseph Campbell
"In the process of letting go you will lose many things from the past, but you will find yourself." – Deepak Chopra
"The only thing a person can ever really do is keep moving forward. Take that big leap forward without hesitation, without once looking back. Simply forget the past and forge toward the future." – Alyson Noel
"Letting go may sound so simple, but rarely is it a one-time thing. Just keep letting go, until one day it's gone for good." – Eleanor Brownn
"Some birds are not meant to be caged, that's all. Their feathers are too bright, their songs too sweet and wild. So you let them go, or when you open the cage to feed them they somehow fly out past you. And the part of you that knows it was wrong to imprison them in the first place rejoices, but still, the place where you live is that much more drab and empty for their departure." – Stephen King
"Nothing in the universe can stop you from letting go and starting over." – Guy Finley
"When one door closes, another opens; but we often look so long and so regretfully upon the closed door that we do not see the one which has opened for us." – Alexander Graham Bell
Products We Recommend:

Inspirational Letting Go Quotes
"Why let go of yesterday? Because yesterday has already let go of you." – Steve Maraboli
"Letting go isn't a one-time thing, it's something you have to do every day, over and over again." – Dawson's Creek
"The only real battle in life is between hanging on and letting go." – Shannon L. Alder
"Anything I cannot transform into something marvelous, I let go." – Anais Nin
"Letting go doesn't mean that you don't care about someone anymore. It's just realizing that the only person you really have control over is yourself." – Deborah Reber
"Anything you can't control is teaching you how to let go." – Jackson Kiddard
"Let go of your attachment to being right, and suddenly your mind is more open." – Ralph Marston
"To let go is to release the images and emotions, the grudges and fears, the clingings and disappointments of the past that bind our spirit." – Jack Kornfield
More Quote Posts:
More Quotes on Letting Go
"When I let go of what I am, I become what I might be." – Lao Tzu
"Let go of certainty. The opposite isn't uncertainty. It's openness, curiosity and a willingness to embrace paradox, rather than choose up sides. The ultimate challenge is to accept ourselves exactly as we are, but never stop trying to learn and grow." – Tony Schwartz
"You only struggle because you're ready to grow but aren't willing to let go." – Drew Gerald
"To let go does not mean to get rid of. To let go means to let be. When we let be with compassion, things come and go on their own." – Jack Kornfield
"Incredible change happens in your life when you decide to take control of what you do have power over instead of craving control over what you don't." – Steve Maraboli
"People have a hard time letting go of their suffering. Out of a fear of the unknown, they prefer suffering that is familiar." – Thich Nhat Hanh
"Courage is the power to let go of the familiar." – Raymond Lindquist
"We need to learn to let go as easily as we grasp and we will find our hands full and our minds empty." – Leo F. Buscaglia
P.S. Get free downloads, checklists, inspirational emails & more when you sign up for our Free Resource Library!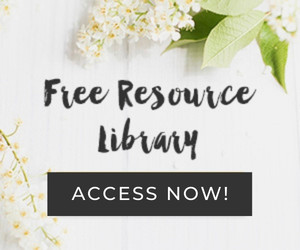 I hope you enjoyed these letting go quotes and quotes about letting go!