Affiliate Disclaimer: This site contains affiliate links, which means we earn money if you purchase through our link. As an Amazon Associate I earn from qualifying purchases. Read our Disclosure Policy.
A warrior can be a normal, everyday hero fighting a battle of principles rather than literally on a battlefield. Here are 20+ inspiring warrior quotes and quotes about warriors.
Subscribe to our Youtube channel!
20+ Quotes About Warriors | Warrior Quotes
"He who conquers himself is the mightiest warrior." – Confucius
"Victorious warriors win first and then go to war, while defeated warriors go to war first and then seek to win." – Sun Tzu
"To be a warrior is to learn to be genuine in every moment of your life." – Chogyam Trungpa
"Every great warrior must learn to endure and overcome the adversities of life." – Lailah Gifty Akita
"The path of the Warrior is lifelong, and mastery is often simply staying on the path." – Richard Strozzi Heckler
"As a peaceful warrior, I would choose when, where and how I would behave. With that commitment, I began to live the life of a warrior." – Dan Millman
Products We Recommend:

Inspirational Warrior Quotes
"Courage, above all things, is the first quality of a warrior." – Karl von Clausewitz
"The true warrior understands and seizes that moment by giving an effort so intense and so intuitive that it could only be called one from the heart." – Pat Riley
"Great warriors, like great earthquakes, are principally remembered for the mischief they have done." – Christian Nestell Bovee
"The art of being a warrior is to balance the wonder and the terror of being alive." – Carlos Castaneda
"The two most powerful warriors are patience and time." – Leo Tolstoy
"A warrior of light who trusts too much in his intelligence will end up underestimating the power of his opponent." – Paulo Coelho
"A warrior acts as if he knows what he is doing, when in effect he knows nothing." – Carlos Castaneda
More Quote Posts:
More Sayings About Warriors
"A warrior does not give up what he loves, he finds the love in what he does." – Dan Millman
"Some Warriors look fierce, but are mild. Some seem timid, but are vicious. Look beyond appearances; position yourself for the advantage." – Deng Ming-Dao
"A warrior takes responsibility for his acts, for the most trivial of acts. An average man acts out his thoughts, and never takes responsibility for what he does." – Carlos Castaneda
There is no greater warrior than a mother protecting her child." – N. K. Jemisin
"And, though the warrior's sun has set, Its light shall linger round us yet, Bright, radiant, blest." – Jorge Manrique
"A warrior must only take care that his spirit is never broken." – Shissai
"Ideas are the great warriors of the world, and a war that has no idea behind it, is simply a brutality." – James A. Garfield
P.S. Get free downloads, checklists, inspirational emails & more when you sign up for our Free Resource Library!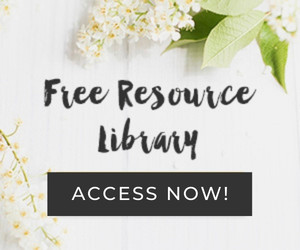 I hope you enjoyed these warrior quotes and quotes about warriors!