Affiliate Disclaimer: This site contains affiliate links, which means we earn money if you purchase through our link. As an Amazon Associate, I earn from qualifying purchases. Read our Disclosure Policy.
They say that friends are the family you choose, and a loyal friend and companion is worth more than gold. Here are 40+ inspiring friendship quotes and quotes about friendship.
Subscribe to our Youtube channel!
40+ Inspiring Friendship Quotes | Quotes About Friendship
"A friend is someone who knows all about you and still loves you." – Elbert Hubbard
"There is nothing I would not do for those who are really my friends. I have no notion of loving people by halves, it is not my nature." – Jane Austen
"Friendship is born at that moment when one person says to another: 'What! You too? I thought I was the only one." – C.S. Lewis
"In the sweetness of friendship let there be laughter, for in the dew of little things the heart finds its morning and is refreshed." – Khalil Gibran
"It is not so much our friends' help that helps us, as the confidence of their help." – Epicurus
"There is nothing better than a friend, unless it is a friend with chocolate." – Linda Grayson
"When you stop expecting people to be perfect, you can like them for who they are." – Donald Miller
"Do I not destroy my enemies when I make them my friends?" – Abraham Lincoln
"One measure of friendship consists not in the number of things friends can discuss, but in the number of things they need no longer mention." – Clifton Fadiman
"What you do not want done to yourself, do not do to others." – Confucius
"Sweet is the memory of distant friends! Like the mellow rays of the departing sun, it falls tenderly, yet sadly, on the heart." – Washington Irving
"A friend is one that knows you as you are, understands where you have been, accepts what you have become, and still, gently allows you to grow." – William Shakespeare
"True friendship comes when the silence between two people is comfortable." – David Tyson
Products We Recommend:

Inspirational Friendship Quotes
"One's friends are that part of the human race with which one can be human." – George Santayana
"There is one friend in the life of each of us who seems not a separate person, however dear and beloved, but an expansion, an interpretation, of one's self, the very meaning of one's soul." – Edith Wharton
"Many people will walk in and out of your life, but only true friends will leave footprints in your heart." – Eleanor Roosevelt
"The greatest compliment that was ever paid me was when someone asked me what I thought, and attended to my answer." – Henry David Thoreau
"If you make friends with yourself you will never be alone." – Maxwell Maltz
"Truly great friends are hard to find, difficult to leave, and impossible to forget." – Unknown
"There's not a word yet for old friends who've just met." – Jim Henson
"Sometimes being a friend means mastering the art of timing. There is a time for silence. A time to let go and allow people to hurl themselves into their own destiny. And a time to prepare to pick up the pieces when it's all over." – Gloria Naylor
"A real friend is one who walks in when the rest of the world walks out." – Walter Winchell
"A single rose can be my garden… a single friend, my world." – Leo Buscaglia
"In the end, we will remember not the words of our enemies, but the silence of our friends." – Martin Luther King Jr.
"Don't walk behind me; I may not lead. Don't walk in front of me; I may not follow. Just walk beside me and be my friend." – Unknown, often attributed to Albert Camus
"Lots of people want to ride with you in the limo, but what you want is someone who will take the bus with you when the limo breaks down." – Oprah Winfrey
More Quote Posts:
More Friendship Sayings
"Friends are those rare people who ask how we are and then wait to hear the answer." – Ed Cunningham
"If you go looking for a friend, you're going to find they're very scarce. If you go out to be a friend, you'll find them everywhere." – Zig Ziglar
"Life is partly what we make it, and partly what it is made by the friends we choose." – Tennessee Williams
"Share your smile with the world. It's a symbol of friendship and peace." – Christie Brinkley
"Each friend represents a world in us, a world possibly not born until they arrive, and it is only by this meeting that a new world is born." – Anais Nin
"A friend is a person with whom I may be sincere. Before him I may think aloud. I am arrived at last in the presence of a man so real and equal, that I may drop even those undermost garments of dissimulation, courtesy, and second thought, which men never put off, and may deal with him with the simplicity and wholeness with which one chemical atom meets another." – Ralph Waldo Emerson
"The real test of friendship is can you literally do nothing with the other person? Can you enjoy those moments of life that are utterly simple?" – Eugene Kennedy
"It is the friends you can call up at 4 a.m. that matter." – Marlene Dietrich
"You can make more friends in two months by becoming interested in other people than you can in two years by trying to get other people interested in you." – Dale Carnegie
"Anybody can sympathize with the sufferings of a friend, but it requires a very fine nature to sympathize with a friend's success." – Oscar Wilde
"The language of friendship is not words but meanings." – Henry David Thoreau
"Friendship consists in forgetting what one gives and remembering what one receives." – Alexander Dumas
"The most beautiful discovery true friends make is that they can grow separately without growing apart." – Elisabeth Foley
"A friend knows the song in my heart and sings it to me when my memory fails." – Donna Roberts
P.S. Get free downloads, checklists, inspirational emails & more when you sign up for our Free Resource Library!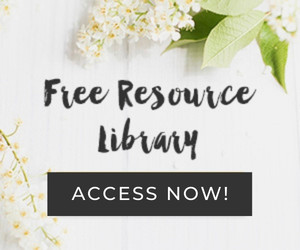 I hope you enjoyed these friendship quotes and quotes about friendship!