20+ Quotes About Kindness
Affiliate Disclaimer: This site contains affiliate links, which means we earn money if you purchase through our link. As an Amazon Associate I earn from qualifying purchases. Read our Disclosure Policy.
A small act of kindness can create a positive lasting ripple effect in the world. Here are 20+ inspiring kindness quotes and quotes about kindness.
Subscribe to our Youtube channel!
20+ Quotes About Kindness | Kindness Quotes
"Kindness is a language which the deaf can hear and the blind can see." – Mark Twain
"No act of kindness, no matter how small, is ever wasted." – Aesop
"Kind words can be short and easy to speak but their echoes are truly endless." – Mother Teresa
"A little thought and a little kindness are often worth more than a great deal of money." – John Ruskin
"Kindness in words creates confidence. Kindness in thinking creates profoundness. Kindness in giving creates love." – Lao Tzu
"You cannot do a kindness too soon, for you never know how soon it will be too late." – Ralph Waldo Emerson
Products We Recommend:

Inspirational Kindness Quotes
"Kindness makes a fellow feel good whether it's being done to him or by him." – Frank A. Clark
"Kindness is not about instant gratification. More often, it's akin to a low-risk investment that appreciates steadily over time." – Josh Radnor
"Never lose a chance of saying a kind word." – William Makepeace Thackeray
"Be kind whenever possible. It is always possible." – Dalai Lama
"There's no such things as a small act of kindness. Every act creates a ripple with no logical end." – Scott Adams
"When I was young, I used to admire intelligent people; as I grow older, I admire kind people." – Abraham Joshua Heschel
"I'm a big believer in acts of kindness, no matter how small." – Liam Neeson
More Quote Posts:
More Quotes on Kindness
"Kindness gives birth to kindness." – Sophocles
"Extend yourself in kindness to other human being wherever you can." – Oprah Winfrey
"You can accomplish by kindness what you cannot by force." – Publilius Syrus
"Wherever there is a human being, there is an opportunity for a kindness." – Lucius Annaeus Seneca
"Beginning today, treat everyone you meet as if they were going to be dead by midnight. Extend to them all the care, kindness and understanding you can muster, and do it with no thought of any reward. Your life will never be the same again." – Og Mandino
"The wonderful thing is that it's so incredibly easy to be kind." – Ingrid Newkirk
"Kindness is the sunshine in which virtue grows." – Robert Green Ingersoll
"My religion is very simple. My religion is kindness." – Dalai Lama
"Kindness is the light that dissolves all walls between souls, families, and nations." – Paramahansa Yogananda
P.S. Get free downloads, checklists, inspirational emails & more when you sign up for our Free Resource Library!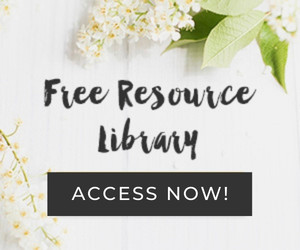 I hope you enjoyed these kindness quotes and quotes about kindness!