45+ Rose Quotes and Sayings to Inspire
Affiliate Disclaimer: This site contains affiliate links, which means we earn money if you purchase through our link. As an Amazon Associate I earn from qualifying purchases. Read our Disclosure Policy.
Roses are a beautiful flower and symbol of love, and the contrast between beauty and their sharp thorns. Here are 45+ inspiring rose quotes and quotes about roses.
Click here to subscribe to our Youtube channel!
45+ Quotes About Roses | Rose Quotes
"You can complain because roses have thorns, or you can rejoice because thorns have roses." – Alphonse Karr
"Do not watch the petals fall from the rose with sadness, know that, like life, things sometimes must fade, before they can bloom again." – Anonymous
"Those who don't pick roses in summer won't pick them in winter either." – German Proverb
"A single rose can be my garden… a single friend, my world." – Leo Buscaglia
"Love and a red rose can't be hid." – Thomas Holcroft
"We are all dreaming of some magical rose garden over the horizon instead of enjoying the roses blooming outside our windows today." – Dale Carnegie
"Thorns and roses grow on the same tree." – Turkish Proverb
"Real beauty is in the fragility of your petals. A rose that never wilts isn't a rose at all." – Crystal Woods
"Everybody loves roses: they are the symbol of virtually everywhere, from England to North Dakota. They are an international icon for innocence, and beauty, and rugby; the knee-jerk favorite of politicians, poets, and other enemies of civilization." – Charlotte Mendelson
"Take time to smell the roses." – Proverb
"Rose never propagandize its fragrant, but its own fragrance spreads surrounding." – Sukarno
"A rose dreams of enjoying the company of bees, but none appears. The sun asks: 'Aren't you tired of waiting?' Yes,' answers the rose, 'but if I close my petals, I will wither and die.'" – Paulo Coelho
"Truths and roses have thorns about them." – Henry David Thoreau
"I'd rather have roses on my table than diamonds on my neck." – Emma Goldman
"The Rose is without an explanation; She blooms, because She blooms." – Angelus Silesius
"If I had a rose for every time I thought of you, I'd be picking roses for a lifetime." – Swedish Proverb
Products We Recommend:

Inspirational Rose Captions and Quotations
"You may break, you may shatter the vase, if you will, But the scent of the roses will hang round it still." – Thomas Moore
"The rose and the thorn, and sorrow and gladness are linked together." – Saadi
"The rose is fairest when its budding new, and hope is brightest when it dawns from fears." – Sir Walter Scott
"This rose is an extra. Its smell and its color are an embellishment of life, not a condition of it. It is only goodness which gives extras, and so I say again that we have much to hope from the flowers." – Sir Arthur Conan Doyle
"God gave us memories that we might have roses in December." – J. M. Barrie
"Where, you tend a rose, my lad, a thistle cannot grow." – Frances Hodgson Burnett
"Discipline trains you to put up with disappointments, every rose has a thorn." – Sai Baba
"The optimist sees the rose and not its thorns; the pessimist stares at the thorns, oblivious to the rose." – Kahlil Gibran
"Roses fall, but the thorns remain." – Dutch Proverb
"The red rose whispers of passion, And the white rose breathes of love; O, the red rose is a falcon, And the white rose is a dove." – John Boyle O'Reilly
"Gather the rose of love whilst yet is time." – Edmund Spenser
"The world is a rose, smell it, and pass it to your friends." – Persian Proverb
"True friendship is like a rose, we don't realize its beauty until it fades." – Anonymous
"For the rose, though its petals be torn asunder, still smiles on, and it is never cast down." – Rumi
"If the rose puzzled its mind over the question how it grew, it would not have been the miracle that it is." – J. B. Yeats
"There is simply the rose; it is perfect in every moment of its existence." – Ralph Waldo Emerson
"But he that dares not grasp the thorn. Should never crave the rose." – Anne Bronte
More Quote Posts:
More Quotations and Sayings About Roses
"A rose must remain with the sun and the rain or its lovely promise won't come true." – Ray Evans
"One rose is enough for the dawn." – Edmond Jabes
"When love came first to earth, the Spring Spread rose-beds to receive him." – Thomas Campbell
"This love is the rose that blooms forever." – Rumi
"What a lovely thing a rose is!" – Arthur Conan Doyle
"Just remember, during the winter, far beneath the bitter snow, that there's a seed that with the sun's love in the spring becomes a rose." – Leanne Rimes
"If the rose is beautiful flower, it is also because it opens itself." – Charles De Leusse
"The rose is a rose from the time it is a seed to the time it dies. Within it, at all times, it contains its whole potential. It seems to be constantly in the process of change: Yet at each state, at each moment, it is perfectly all right as it is." – Paulo Coelho
"The sharp thorn often produces delicate roses." – Ovid
"No rose without a thorn." – French Proverb
"Did you hear about the rose that grew from a crack in the concrete? Proving nature's laws wrong, it learned to walk without having feet. Funny, it seems to by keeping it's dreams; it learned to breathe fresh air. Long live the rose that grew from concrete when no one else even cared." – Tupac Shakur
"If you enjoy the fragrance of a rose, you must accept the thorns which it bears." – Isaac Hayes
"A rose's rarest essence lives in the thorn." – Rumi
"My life is part humor, part roses, part thorns." – Bret Michaels
"It's the time that you spent on your rose that makes your rose so important…People have forgotten this truth, but you mustn't forget it. You become responsible forever for what you've tamed. You're responsible for your rose." – Antoine de Saint-Exupéry
"A bit of fragrance always clings to the hand that gives roses." – Chinese Proverb
P.S. Get free downloads, checklists, inspirational emails & more when you sign up for our Free Resource Library!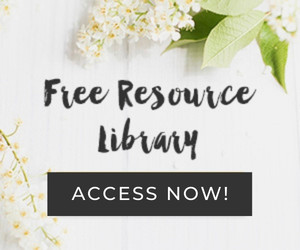 I hope you enjoyed these rose quotes and quotes about roses!