30+ Quotes About Imagination
Affiliate Disclaimer: This site contains affiliate links, which means we earn money if you purchase through our link. As an Amazon Associate I earn from qualifying purchases. Read our Disclosure Policy.
Imagination can take you to creative places that knowledge or logic alone cannot. Here are 30+ inspiring imagination quotes and quotes about imagination.
Subscribe to our Youtube channel!
30+ Quotes About Imagination | Imagination Quotes
"Imagination is everything. It is the preview of life's coming attractions." – Albert Einstein
"I believe in the imagination. What I cannot see is infinitely more important than what I can see." – Duane Michals
"The world is but a canvas to the imagination." – Henry David Thoreau
"You can't depend on your eyes when your imagination is out of focus." – Mark Twain
"Imagination is the beginning of creation. You imagine what you desire, you will what you imagine and at last you create what you will." – George Bernard Shaw
"You need imagination in order to imagine a future that doesn't exist." – Azar Nafisi
"The best use of imagination is creativity." – Deepak Chopra
"The power of imagination created the illusion that my vision went much farther than the naked eye could actually see." – Nelson Mandela
"What is now proved was once only imagined." – William Blake
"Worry is a misuse of imagination." – Dan Zadra
"Imagination was given to man to compensate him for what he is not; a sense of humor to console him for what he is." – Sir Francis Bacon
"Logic will get you from A to Z; imagination will get you everywhere." – Albert Einstein
Products We Recommend:

Inspirational Imagination Quotes
"If you can imagine it, you can achieve it. If you can dream it, you can become it." – William Arthur Ward
"Imagination governs the world." – Napoleon Bonaparte
"Imagination is more important that knowledge. Knowledge is limited. Imagination encircles the world." – Albert Einstein
"Live out of your imagination, not your history." – Stephen R. Covey
"Laughter is timeless, imagination has no age and dreams are forever." – Walt Disney
"He who has imagination without learning has wings but no feet." – Joseph Joubert
"Imagination means nothing without doing." – Charlie Chaplin
"Imagination is the true magic carpet." – Norman Vincent Peale
"Because when you are imagining, you might as well imagine something worth while." – L.M. Montgomery
"Perhaps imagination is only intelligence having fun." – George Scialabba
"Imagination does not become great until human beings, given the courage and the strength, use it to create." – Maria Montessori
More Quote Posts:
More Quotes on Imagination
"The imagination is a palette of bright colors. You can use it to touch up memories, or you can use it to paint dreams." – Robert Brault
"Imagination is a place where all the important answers live." – Joe Meno
"I imagine, therefore I belong and am free." – Lawrence Durrell
"When one paints an ideal, one does not need to limit one's imagination." – Ellen Key
"Imagination should be used, not to escape reality, but to create it." – Colin Wilson
"The man who has no imagination has no wings." – Muhammad Ali
"Imagination will often carry us to worlds that never were. But without it we go nowhere." – Carl Sagan
"Sometimes imagination pounces; mostly it sleeps soundly in the corner, purring." – Terri Guillemets
"Everything you can imagine is real." – Pablo Picasso
"Imagination is the golden-eyed monster that never sleeps. It must be fed; it cannot be ignored." – Patricia A. McKillip
P.S. Get free downloads, checklists, inspirational emails & more when you sign up for our Free Resource Library!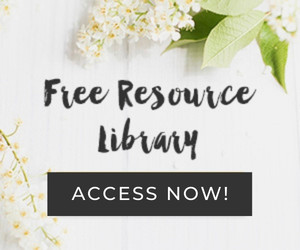 I hope you enjoyed these imagination quotes and quotes about imagination!