Affiliate Disclaimer: This site contains affiliate links, which means we earn money if you purchase through our link. As an Amazon Associate I earn from qualifying purchases. Read our Disclosure Policy.
Hiking is a way to truly experience nature up close and see new views without manmade buildings getting in your way. Here are 20+ inspiring hiking quotes and quotes about hiking.
Subscribe to our Youtube channel!
20+ Quotes About Hiking | Hiking Quotes
"Walking is a man's best medicine." – Hippocrates
"Trekking means a travelling experience with a thrilling excitement." – Amit Kalantri
"Mountains have a way of dealing with overconfidence." – Hermann Buhl
"Those who contemplate the beauty of the earth find reserves of strength that will endure as long as life lasts." – Rachel Carson
"You must go on adventures to find out where you truly belong." – Sue Fitzmaurice
"Of all the paths you take in life, make sure a few of them are dirt." – John Muir
"The mountains were there and so was I." – Maurice Herzog
"Carry as little as possible, but choose that little with care." – Earl Shaffer
"The journey of a thousand miles begins with a single step." – Lao Tzu
"If you can find a path with no obstacles, it probably doesn't lead anywhere." – Frank A. Clark
Products We Recommend:

Inspirational Hiking Quotes
"May your trails be crooked, winding, lonesome, dangerous, leading to the most amazing view. May your mountains rise into and above the clouds." – Edward Abbey
"For hiking is one of those things that you can only do when you have the determination in you." – Carl Sagan
"Only if you have been in the deepest valley, can you ever know how magnificent it is to be on the highest mountain." – Richard M. Nixon
"Look deep into nature and you will understand everything better." – Albert Einstein
"In the mountains, there are only two grades: You can either do it, or you can't." – Rusty Baillie
"I walked slowly to enjoy this freedom, and when I came out of the mountains, I saw the sky over the prairie, and I thought that if heaven was real, I hoped it was a place I never had to go, for this earth was greater than any paradise." – Daniel J. Rice
"A walk in nature walks the soul back home." – Andy Rooney
"If you can find a path with no obstacles, it probably doesn't lead anywhere." – Frank A. Clark
More Quote Posts:
More Quotes for Hiking
"Mountain hikes instilled in me a life-long urge to get to the top of any inviting summit or peak." – Paul D. Boyer
"Me thinks that the moment my legs begin to move, my thoughts begin to flow." – Henry David Thoreau
"I go to nature to be soothed and healed, and to have my senses put in order." – John Burroughs
"We live in a fast-paced society. Walking slows us down." – Robert Sweetgall
"In every walk with nature, one receives far more than he seeks." – John Muir
"After a day's walk, everything has twice its usual value." – G.M. Trevelyan
"Returning home is the most difficult part of long-distance hiking; You have grown outside the puzzle and your piece no longer fits." – Cindy Ross
"Hiking and happiness go hand in hand or foot in boot." – Diane Spicer
"My father considered a walk among the mountains as the equivalent of churchgoing." – Aldous Huxley
P.S. Get free downloads, checklists, inspirational emails & more when you sign up for our Free Resource Library!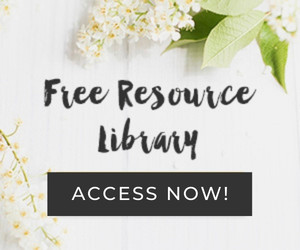 I hope you enjoyed these hiking quotes and quotes about hiking!