40+ Quotes About Having Fun
Affiliate Disclaimer: This site contains affiliate links, which means we earn money if you purchase through our link. As an Amazon Associate I earn from qualifying purchases. Read our Disclosure Policy.
If you're a workaholic, you might have to remind yourself from time to time that it's actually a good thing to have fun in life. Here are 40+ quotes about having fun and having fun quotes.
Subscribe to our Youtube channel!
40+ Quotes About Having Fun | Having Fun Quotes
"When you have confidence, you can have a lot of fun. And when you have fun, you can do amazing things." – Joe Namath
"Fun is one of the most important – and underrated – ingredients in any successful venture. If you're not having fun, then it's probably time to call it quits and try something else." – Richard Branson
"Today was good. Today was fun. Tomorrow is another one." – Dr. Seuss
"There's no fear when you're having fun." – Will Thomas
"Winning is only half of it. Having fun is the other half." – Bum Phillips
"In all of living, have much fun and laughter. Life is to be enjoyed, not just endured." – Gordon B. Hinckley
"Just keep taking chances and having fun." – Garth Brooks
"In between goals is a thing called life that has to be lived and enjoyed." – Sid Caesar
"As long as you're having fun and still doing stuff, it doesn't matter what other people think." – Nick Carter
"I am going to keep having fun every day I have left, because there is no other way of life. You just have to decide whether you are a Tigger or an Eeyore." – Randy Pausch
"You must have discipline to have fun." – Julia Child
"Creativity is intelligence having fun." – Albert Einstein
👉 Products We Recommend:

Fun Quotes | Having Fun Sayings
"Happiness is living a life having fun, friends, and freedom." – Lorrin L. Lee
"It's kind of fun to do the impossible." – Walt Disney
"To pursue anything, you've got to have fun with it and to just never give up on it." – Kaetlyn Osmond
"Live and work but do not forget to play, to have fun in life and really enjoy it." – Eileen Caddy
"While fun is desirable, regret is quite the opposite." – Richelle E. Goodrich
"There are going to be good times and bad times, but lighten up." – Chris Pine
"You can be childlike without being childish. A child always wants to have fun. Ask yourself, 'Am I having fun?'" – Christopher Meloni
"My philosophy is: If you can't have fun, there's no sense in doing it." – Paul Walker
"If it's not fun, you're not doing it right." – Bob Basso
"It is not how much we have, but how much we enjoy, that makes happiness." – Charles Spurgeon
"I think I'll work all my life. When you're having fun, why stop having fun?" – Helen Thomas
"Do anything, but let it produce joy." – Walt Whitman
"People rarely succeed unless they have fun in what they are doing." – Dale Carnegie
"Always work hard and have fun in what you do because I think that's when you're more successful. You have to choose to do it." – Simone Biles
"Never underestimate the importance of having fun." – Randy Pausch
More Quote Posts:
More Quotes for Having Fun in Life
"Just play. Have fun. Enjoy the game." – Michael Jordan
"Make a commitment to having fun. See your best friends and make time for your hobbies and passions." – Robert Holden
"If you're playing at something and having fun, you don't stop to wonder why." – Marty Rubin
"As long as I'm having fun, I'm not quitting." – Sue Johanson
"We're so busy watching out for what's just ahead of us that we don't take time to enjoy where we are." – Bill Watterson
"Nothing else matters except that I have fun, and I'm still having fun." – Quvenzhane Wallis
"We don't stop playing because we grow old; we grow old because we stop playing." – George Bernard Shaw
"Find ecstasy in life; the mere sense of living is joy enough." – Emily Dickinson
"Life is either a daring adventure or nothing at all." – Helen Keller
"When you start recognizing that you're having fun, life can be delightful." – Jane Birkin
"When fun gets deep enough, it can heal the world." – the Oaqui
"Even though you're growing up, you should never stop having fun." – Nina Dobrev
"Be spontaneous, be creative, go out and have fun, let things happen naturally." – Conor McGregor
P.S. Get free downloads, checklists, inspirational emails & more when you sign up for our Free Resource Library!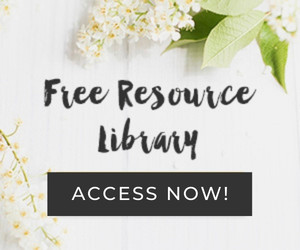 I hope you enjoyed these having fun quotes and quotes about having fun!