30+ Achievement Quotes to Motivate You
Affiliate Disclaimer: This site contains affiliate links, which means we earn money if you purchase through our link. As an Amazon Associate I earn from qualifying purchases. Read our Disclosure Policy.
Achievement and success can mean different things to different people, and you get to decide what you want to achieve in life. Here are 30+ inspiring achievement quotes and quotes about achievement.
Subscribe to our Youtube channel!
30+ Quotes About Achievement | Achievement Quotes
"Only those who dare to fail greatly can ever achieve greatly." – Robert F. Kennedy
"Hard work is the foundation of all achievements, and no one ever succeeds without hard work." – Dr T.P. Chia
"All men who have achieved great things have been great dreamers." – Orison Swett Marden
"That some achieve great success, is proof to all that others can achieve it as well." – Abraham Lincoln
"No one has ever achieved greatness without dreams." – Roy Bennett
"Our achievements of today are but the sum total of our thoughts of yesterday." – Blaise Pascal
"Without failure there is no achievement." – John C. Maxwell
"The value of achievement lies in the achieving." – Albert Einstein
"The most splendid achievement of all is the constant striving to surpass yourself and to be worthy of your own approval." – Denis Waitley
"Achievement is largely the product of steadily raising one's level of aspiration and expectation." – Jack Nicklaus
Products We Recommend:

Inspirational Achievement Quotes
"All achievements, all earned riches, have their beginning in an idea." – Napoleon Hill
"Definiteness of purpose is the starting point of all achievement." – W. Clement Stone
"The starting point of all achievement is desire." – Napoleon Hill
"A dream becomes a goal when action is taken toward its achievement." – Bo Bennett
"The achievement of one goal should be the starting point of another." – Dale Carnegie
"There is only one thing that makes a dream impossible to achieve: the fear of failure." – Paulo Coelho
"You are the greatest achievement of your own life." – Sarah Rees Brennan
"Achievement results from work realizing ambition." – Adam Ant
"Achievement seems to be connected with action. Successful men and women keep moving. They make mistakes, but they don't quit." – Conrad Hilton
"Every great achievement is the victory of a flaming heart." – Ralph Waldo Emerson
More Quote Posts:
More Quotes for Achievement
"Even a mistake may turn out to be the one thing necessary to a worthwhile achievement." – Henry Ford
"Behind every great achievement is a dreamer of great dreams." – Robert K. Greenleaf
"Only those who attempt the absurd can achieve the impossible." – Albert Einstein
"A creative man is motivated by the desire to achieve, not by the desire to beat others." – Ayn Rand
"Whatever the mind of man can conceive and believe, it can achieve." – W. Clement Stone
"Take into account that great love and great achievements involve great risk. " – Dalai Lama
"All great achievements require time." – Maya Angelou
"The only real limitation on your abilities is the level of your desires. If you want it badly enough, there are no limits on what you can achieve." – Brian Tracy
"Happiness lies in the joy of achievement and the thrill of creative effort." – Franklin D. Roosevelt
"Use missteps as stepping stones to deeper understanding and greater achievement." – Susan L. Taylor
"Optimism is the faith that leads to achievement. Nothing can be done without hope and confidence." – Helen Keller
P.S. Get free downloads, checklists, inspirational emails & more when you sign up for our Free Resource Library!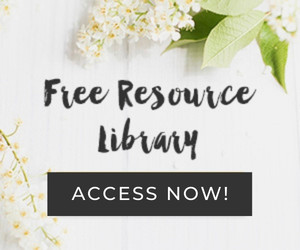 I hope you enjoyed these achievement quotes and quotes about achievement!