50+ Quotes About Blooming Like a Flower
Affiliate Disclaimer: This site contains affiliate links, which means we earn money if you purchase through our link. As an Amazon Associate I earn from qualifying purchases. Read our Disclosure Policy.
Flowers bloom in nature, but people can also bloom into an expanded and newer version of themselves. Here are 50+ inspiring blooming quotes and quotes about blooming.
To blossom like a flower means to thrive in life. The idea is that you're able to grow and progress in your life just like a flower grows and blossoms.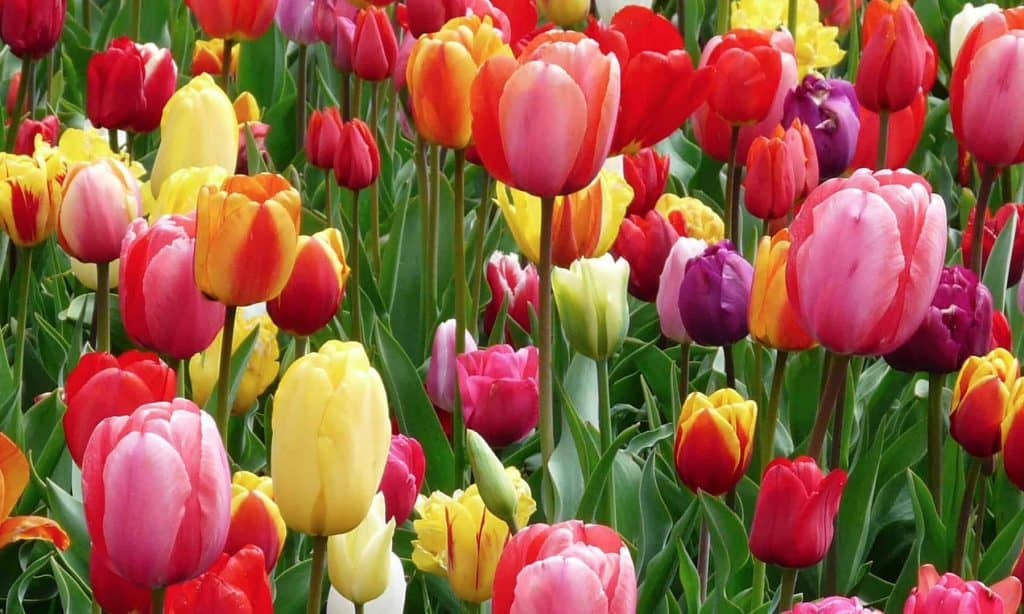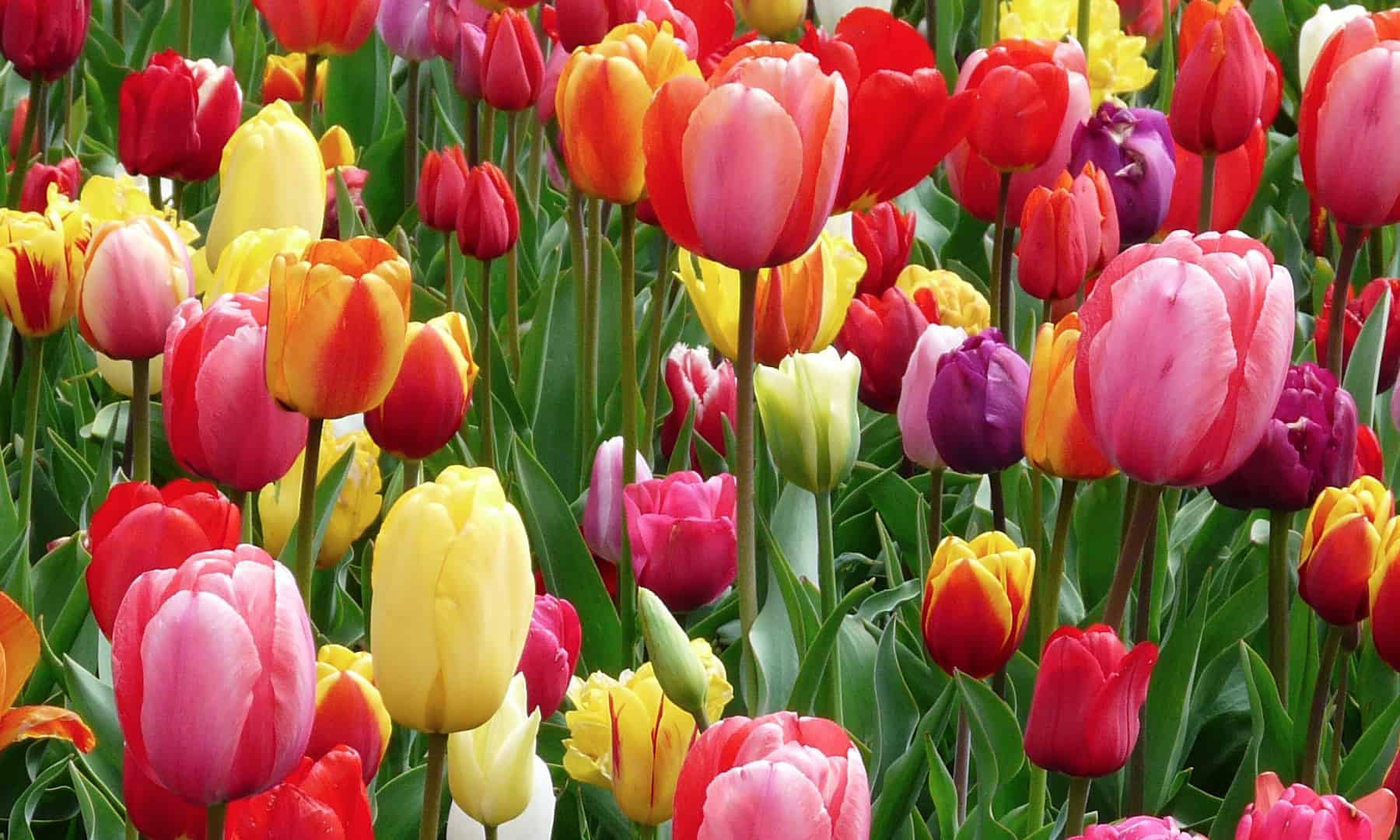 Subscribe to our Youtube channel!
50+ Quotes About Blooming | Blooming Quotes
"Every flower blooms at a different pace." – Suzy Kassem
"If you tend to a flower, it will bloom, no matter how many weeds surround it." – Matshona Dhliwayo
"The flower of the present rosily blossomed." – Aldous Huxley
"Flowers always make people better, happier and more helpful; they are sunshine, food and medicine to the soul." – Luther Burbank
"A flower does not think of competing with the flower next to it. It just blooms." – Zen Shin
"Bloom where you are planted." – Anonymous
"Raise your words, not voice. It is rain that grows flowers, not thunder." – Rumi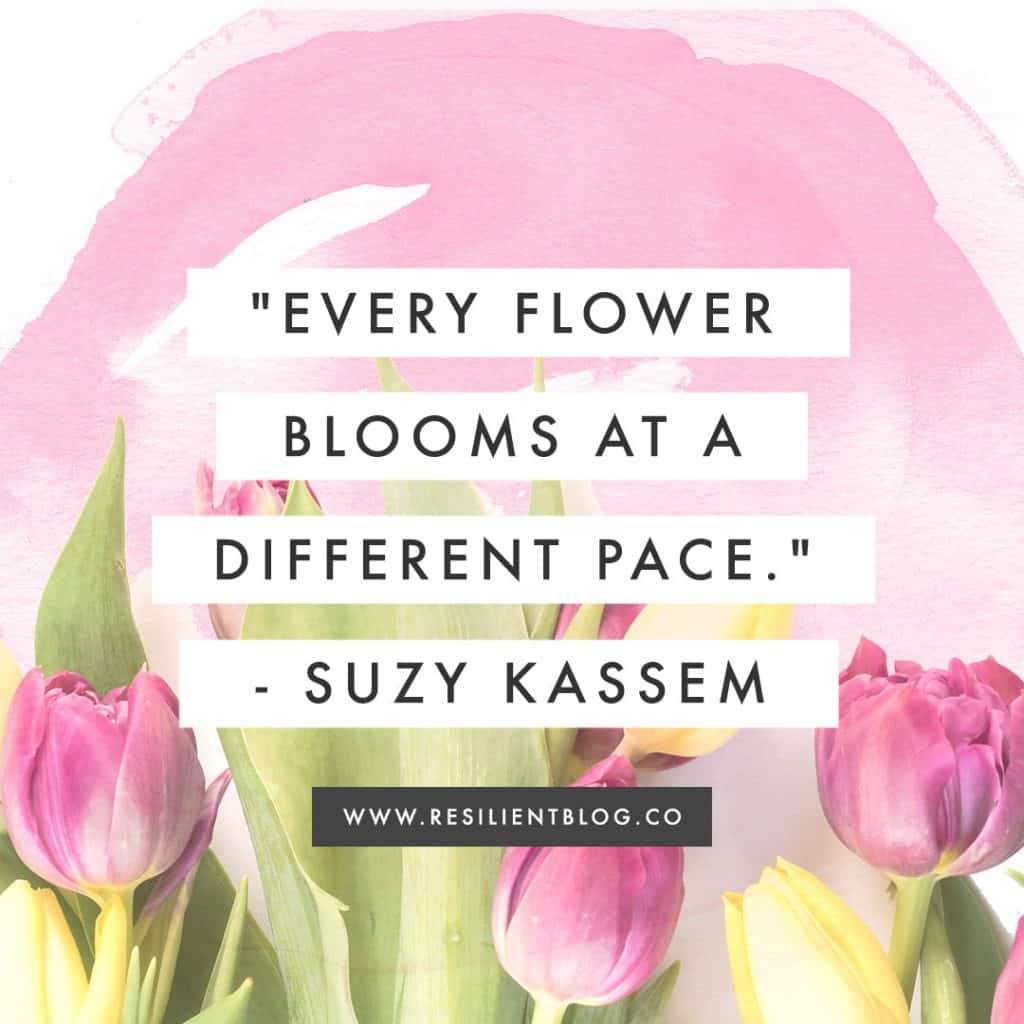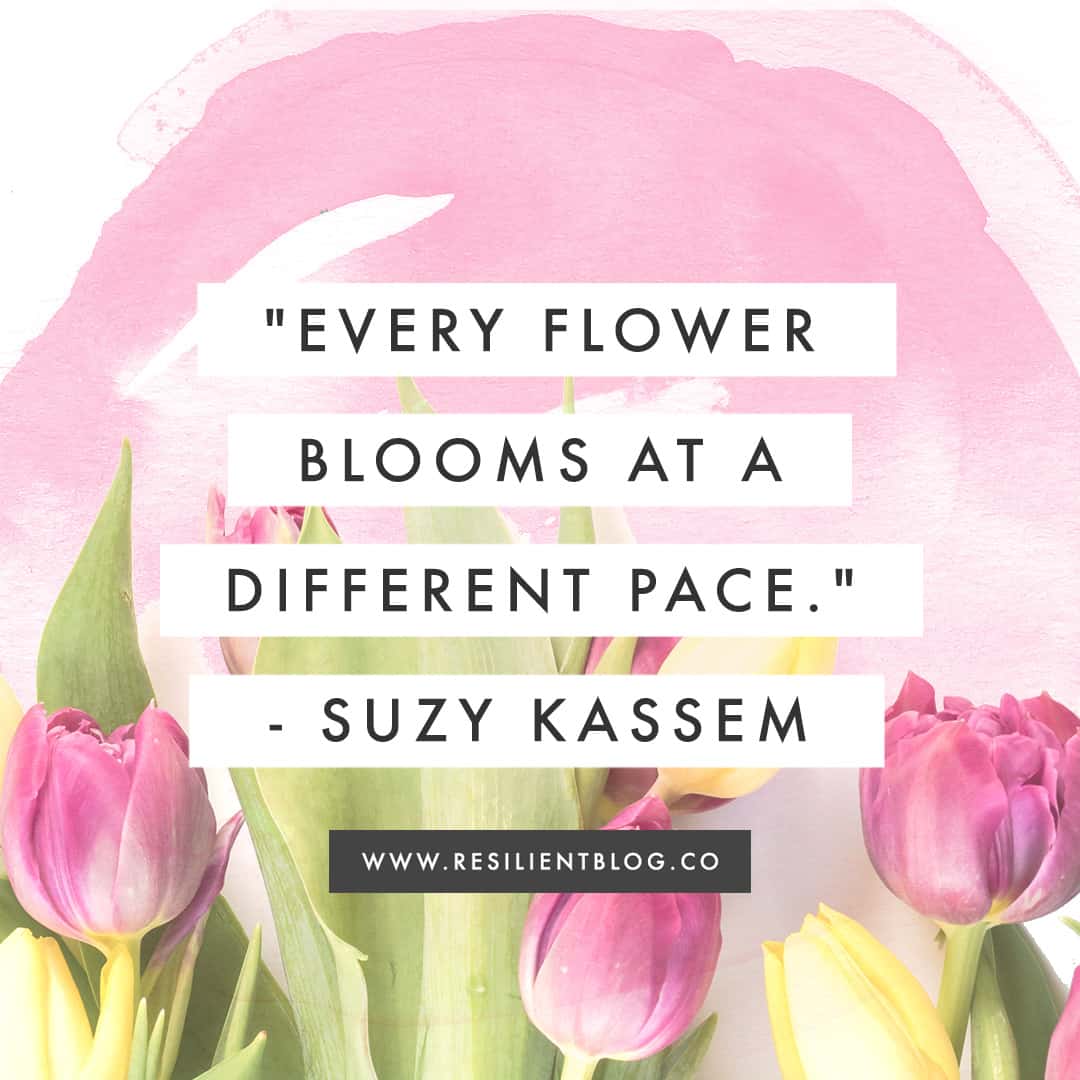 "And so we are like flowers; and bloom only, when the sun, kisses us." – Kristian Goldmund Aumann
"The smallest flower is a thought, a life answering to some feature of the Great Whole, of whom they have a persistent intuition." – Honore de Balzac
"Flowers don't worry about how they're going to bloom. They just open up and turn toward the light and that makes them beautiful." – Jim Carrey
"What a lonely place it would be to have a world without a wildflower!" – Roland R. Kemler
"Every flower blooms in its own time." – Ken Petti
"Like wildflowers; You must allow yourself to grow in all the places people thought you never would." – E.V.
"The bloom may be brief but the memory of its beauty will last a lifetime." – Doe Zantamata
"If every tiny flower wanted to be a rose, spring would lose its loveliness." – Therese of Lisieux
"All of us blossom when we feel loved and wither when we do not feel loved." – Gary Chapman
👉 Products We Recommend:

Inspirational Blooming Quotes
"Every flower is a soul blossoming in nature." – Gerard de Nerval
"Where flowers bloom, so does hope." – Lady Bird Johnson
"If you look the right way, you can see that the whole world is a garden." – Frances Hodgson Burnett
"Every flower must grow through dirt." – Laurie Jean Sennott
"Don't wait for someone to bring you flowers. Plant your own garden and decorate your own soul." – Luther Burbank
"The very best relationship has a gardener and a flower. The gardener nurtures and the flower blooms." – Carole Radziwill
"The Japanese say, if the flower is to be beautiful, it must be cultivated." – Lester Cole
"Talent is like a little seed; when nurtured, it will flourish." – Matshona Dhliwayo
"Don't let the tall weeds cast a shadow on the beautiful flowers in your garden." – Steve Maraboli
"Bloom where you are planted and sow where you are fed." – Stella Payton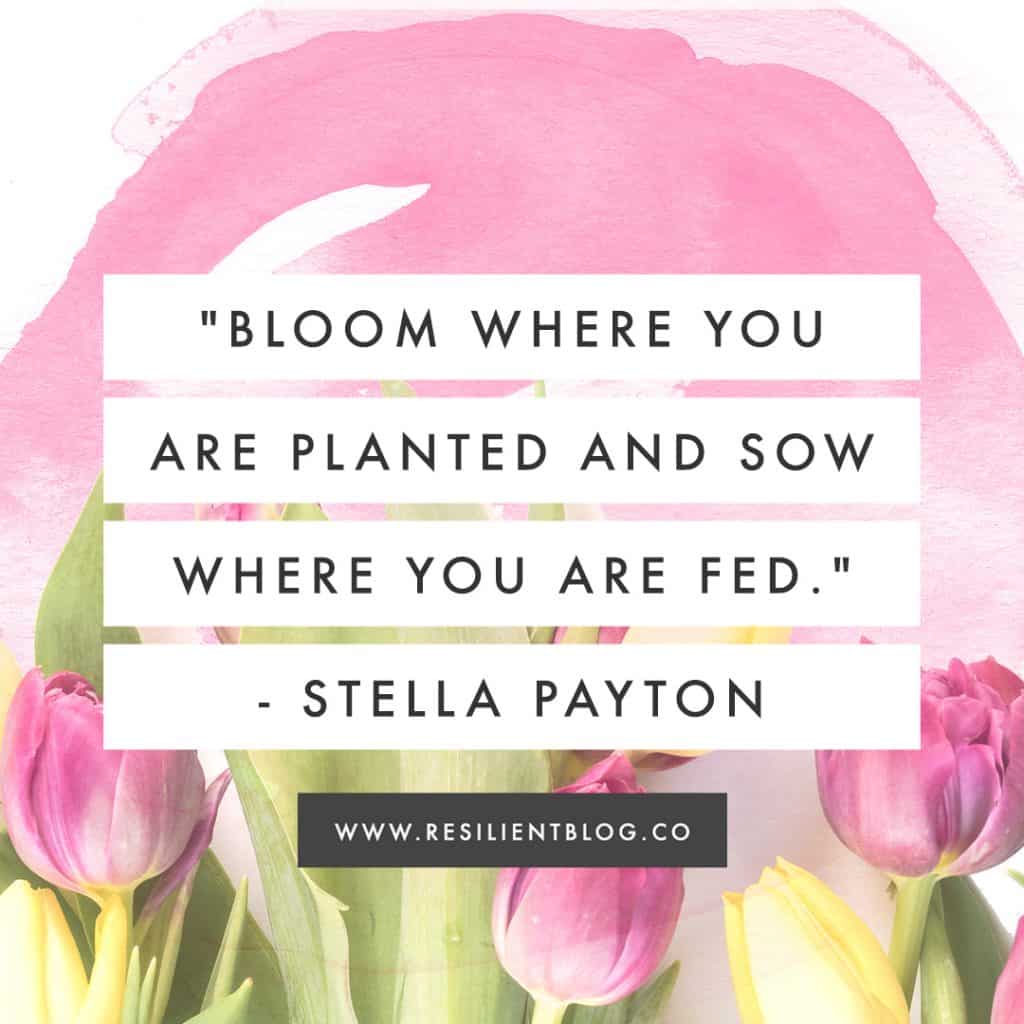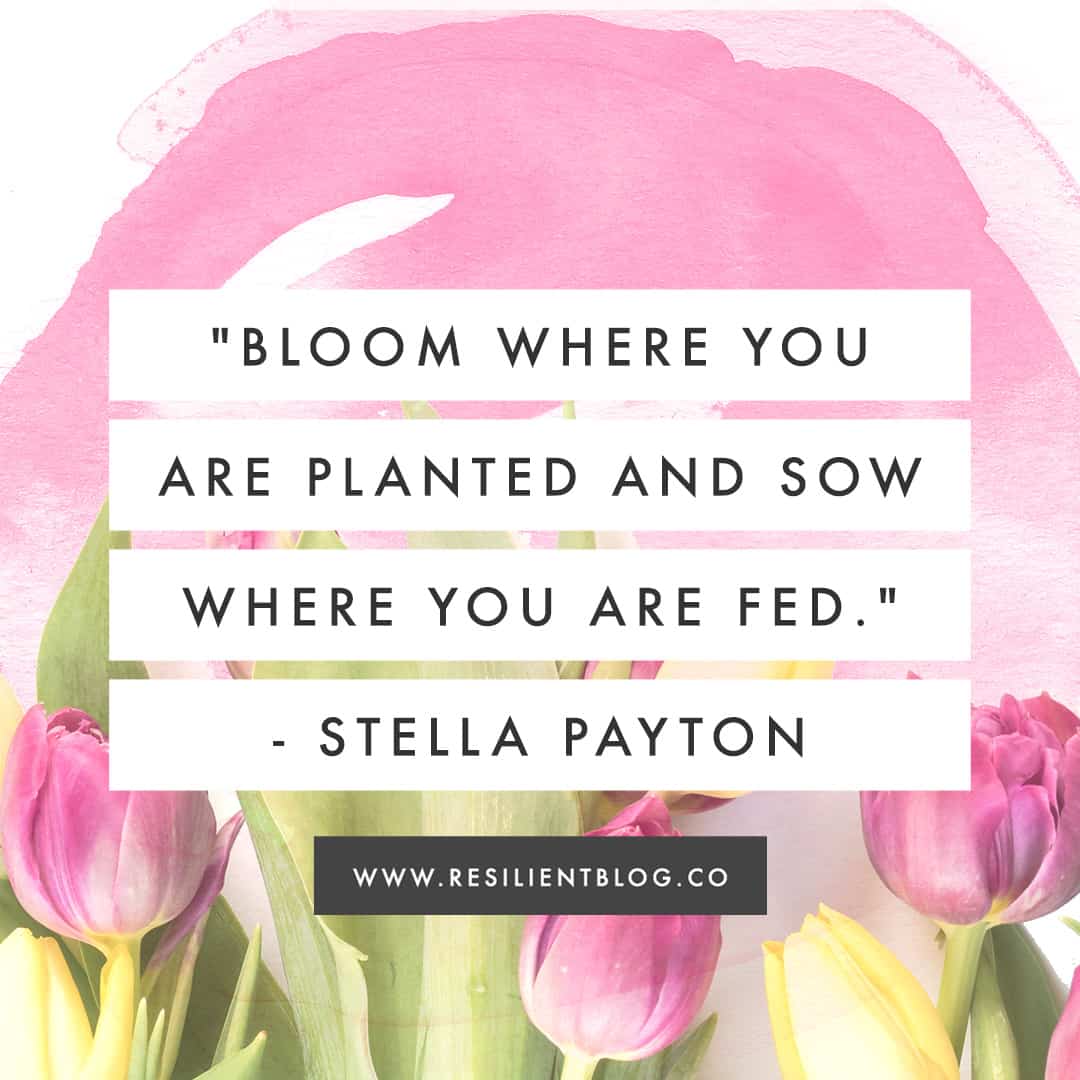 "Bloom as if you want to make the whole world beautiful." – Debasish Mridha
"To plant a garden is to believe in tomorrow." – Audrey Hepburn
"Open the bloom of your heart and become a gift of beauty to the world." – Bryant McGill
"Why should I be unhappy? Every parcel of my being is in full bloom." – Rumi
"If we could see the miracle of a single flower clearly our whole life would change." – Buddha
"Even the tiniest of flowers can have the toughest roots." – Shannon Mullen
"The flower that follows the sun does so even in cloudy days." – Robert Leighton
"Let a hundred flowers bloom, let a hundred schools of thought contend." – Mao Zedong
"Blossoms are scattered by the wind and the wind cares nothing but the blossoms of the heart no wind can touch." – Yoshida Kenko
More Quote Posts:
More Quotes on Blossoming
"If beautiful lilies bloom in ugly waters, you too can blossom in ugly situations." – Matshona Dhliwayo
"There are always flowers for those who want to see them." – Henri Matisse
"Stars and blossoming fruit-trees: utter permanence and extreme fragility give an equal sense of eternity." – Simone Weil
"A flower blooming in the desert proves to the world that adversity, no matter how great, can be overcome." – Matshona Dhliwayo
"Let us be grateful to people who make us happy, they are the charming gardeners who make our souls blossom." – Marcel Proust
"You're only here for a short visit. Don't hurry, don't worry. And be sure to smell the flowers along the way." – Walter Hagen
"Gardens and flowers have a way of bringing people together, drawing them from their homes." – Clare Ansberry
"We blossom under praise like flowers in sun and dew; we open, we reach, we grow." – Gerhard E Frost
"If a great thing can be done, it can be done easily, but this ease is like the of ease of a tree blossoming after long years of gathering strength." – John Ruskin
"All beings are flowers blossoming In a blossoming universe." – Soen Nakagawa
"The most precious gift we can offer anyone is our attention. When mindfulness embraces those we love, they will bloom like flowers." – Thich Nhat Hanh
"Hope blooms when the time is ready." – Debasish Mridha
"You are built not to shrink down to less but to blossom into more." – Oprah Winfrey
Quotes About Flowers Blooming
"If I had a single flower for every time I think about you, I could walk forever in my garden." – Claudia Adrienne Grandi
"Life is the flower for which love is the honey." – Victor Hugo
"Love is the flower you've got to let grow." – John Lennon
"Many eyes go through the meadow, but few see the flowers in it." – Ralph Waldo Emerson
"A rose can never be a sunflower, and a sunflower can never be a rose. All flowers are beautiful in their own way, and that's like women too." – Miranda Kerr
"Politeness is the flower of humanity." – Joseph Joubert
"Happiness held is the seed; Happiness shared is the flower." – John Harrigan
"Flowers are the music of the ground. From earth's lips spoken without sound." – Edwin Curran
"Love is like a beautiful flower which I may not touch, but whose fragrance makes the garden a place of delight just the same." – Helen Keller
P.S. Get free downloads, checklists, inspirational emails & more when you sign up for our Free Resource Library!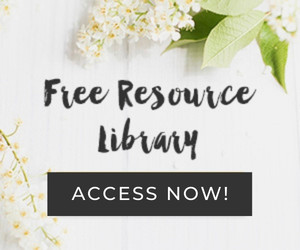 I hope you enjoyed these blooming quotes and quotes about blooming!