40+ Priority Quotes to Put the Important Things First
Affiliate Disclaimer: This site contains affiliate links, which means we earn money if you purchase through our link. As an Amazon Associate I earn from qualifying purchases. Read our Disclosure Policy.
Having priorities means putting the most important things first in your life. Here are 40+ inspiring priority quotes and quotes about priorities.
Subscribe to our Youtube channel!
40+ Quotes About Priorities | Priority Quotes
"The key is not to prioritize what's on your schedule, but to schedule your priorities." – Stephen Covey
"Things which matter most must never be at the mercy of things which matter least." – Johann Wolfgang von Goethe
"If it's a priority you'll find a way. If it isn't, you'll find an excuse." – Jim Rohn
"Set aside time to plan how you will spend your time. Think about what's most important. Then do those things first." – Frank Bettger
"I have this really high priority on happiness and finding something to be happy about." – Taylor Swift
"Desires dictate our priorities, priorities shape our choices, and choices determine our actions." – Dallin H. Oaks
"Your decisions reveal your priorities." – Jeff Van Gundy
"Productivity refers to both the action and the result of a process that centres on assessing one's priorities and then acting on them." – Melissa Steginus
"We don't drift in good directions. We discipline and prioritize ourselves there." – Andy Stanley
"Each night before I go to bed, I take out a small card and write a list of the things I need to do the next day in order of their priority." – Joseph B. Wirthlin
"Indeed, this life is a test. It is a test of many things – of our convictions and priorities, our faith and faithfulness, our patience and our resilience, and in the end, our ultimate desires." – Sheri L. Dew
"The greatest reflection of your priorities is your time. Whatever you say about what matters to you, the true test is where you place your time." – Nick Crocker
"The reason most goals are not achieved is that we spend our time doing second things first." – Robert J. McKain
"When you know what's most important to you, making a decision is quite simple." – Anthony Robbins
"Good things happen when you get your priorities straight." – Scott Caan
👉 Products We Recommend:

Inspirational Priority Quotes
"Nobody's life is ever all balanced. It's a conscious decision to choose your priorities every day." – Elisabeth Hasselbeck
"I do know that when I am 60, I should be attempting to achieve different personal goals than those which had priority at age 20." – Warren Buffett
"Life is short. Focus on what really matters most; you should change your priorities over time." – Roy T. Bennett
"Do the hard jobs first. The easy jobs will take care of themselves." – Dale Carnegie
"I'm starting to judge success by the time I have for myself, the time I spend with family and friends. My priorities aren't amending – they're shifting." – Brendan Fraser
"Sometimes when you're overwhelmed by a situation – when you're in the darkest of darkness – that's when your priorities are reordered." – Phoebe Snow
"You don't get time. You create time." – Sanhita Baruah
"When you have too many top priorities, you effectively have no top priorities." – Stephen Covey
"To change your life, you need to change your priorities." – Mark Twain
"Don't be a time manager, be a priority manager. Cut your major goals into bite-sized pieces. Each small priority or requirement on the way to ultimate goal become a mini goal in itself." – Denis Waitley
"If you chase two rabbits, you will not catch either one." – Russian Proverb
"Lack of time is actually lack of priorities." – Timothy Ferris
"Instead of saying 'I don't have time' try saying 'it's not a priority,' and see how that feels." – Laura Vanderkam
"Action expresses priorities." – Mahatma Gandhi
"What may be done at any time will be done at no time." – Scottish Proverb
"The older I get the more wisdom I find in the ancient rule of taking first things first. A process which often reduces the most complex human problem to a manageable proportion." – Dwight D. Eisenhower
More Quote Posts:
More Quotes on Priorities | Quotes for Prioritizing
"Learn how to separate the majors and the minors. A lot of people don't do well simply because they major in minor things." – Jim Rohn
"Determine your priorities and focus on them." – Eileen McDargh
"Let us reflect on what is truly of value in life, what gives meaning to our lives, and set our priorities on the basis of that." – Dalai Lama
"When we tend to the areas of life that are important to us, when we make those things a priority, that's when we will flourish in those areas." – Victoria Osteen
"Time has a wonderful way of showing us what really matters." – Margaret Peters
"Most of us spend too much time on what is urgent and not enough time on what is important." – Stephen Covey
"There's nothing like a good night's sleep to remember what your priorities are." – Amy Reed
"There is no one busy in this world, it's always about priorities. You will always find time for the things you feel important." – Nishan Panwar
"Want to be successful? Change your priorities!" – Himmilicious
"Time management is an oxymoron. Time is beyond our control, and the clock keeps ticking regardless of how we lead our lives. Priority management is the answer to maximizing the time we have." – John C. Maxwell
"Never make someone a priority when all you are to them is an option." – Maya Angelou
"It is not a daily increase, but a daily decrease. Hack away at the inessentials." – Bruce Lee
"The first step to success is knowing your priorities." – Aspesh
"Besides the noble art of getting things done, there is the noble art of leaving things undone. The wisdom in life consists in the elimination of non-essentials." – Lin Yutang
"The most important thing in life is knowing the most important things in life." – David F. Jakielo
"I learned that we can do anything, but we can't do everything… at least not at the same time. So think of your priorities not in terms of what activities you do, but when you do them. Timing is everything." – Dan Millman
P.S. Get free downloads, checklists, inspirational emails & more when you sign up for our Free Resource Library!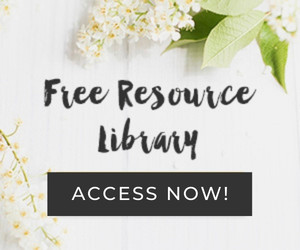 I hope you enjoyed these priority quotes and quotes about priorities!