Affiliate Disclaimer: This site contains affiliate links, which means we earn money if you purchase through our link. As an Amazon Associate I earn from qualifying purchases. Read our Disclosure Policy.
Heading to the beach is a fun and relaxing way to spend a hot spring or summer day. Here are 20+ inspiring beaches quotes and quotes about beaches.
Subscribe to our Youtube channel!
20+ Quotes About Beaches | Beaches Quotes
"To escape and sit quietly on the beach – that's my idea of paradise." – Emilia Wickstead
"At the beach, life is different. Time doesn't move hour to hour but mood to moment. We live by the currents, plan by the tides and follow the sun. " – Sandy Gingras
"The ocean stirs the heart, inspires the imagination and brings eternal joy to the soul." – Robert Wyland
"Don't grow up too quickly, lest you forget how much you love the beach." – Michelle Held
"I read and walked for miles at night along the beach, writing bad blank verse and searching endlessly for someone wonderful who would step out of the darkness and change my life. It never crossed my mind that that person could be me." – Anna Quindlen
"I could never stay long enough on the shore; the tang of the untainted, fresh, and free sea air was like a cool, quieting thought." – Helen Keller
"My sense of direction leads me one way: to the beach." – Unknown
Products We Recommend:

Inspirational Beaches Quotes
"The sea, once it casts its spell, holds one in its net of wonder forever." – Jacques Cousteau
"Every time I stand before a beautiful beach, its waves seem to whisper to me: If you choose the simple things and find joy in nature's simple treasures, life and living need not be so hard." – Psyche Roxas-Mendoza
"The waves of the sea help me get back to me." – Jill Davis
"A beach is not only a sweep of sand, but shells of sea creatures, the sea glass, the seaweed, the incongruous objects washed up by the ocean." – Henry Grunwald
"Only at the beach can we go a splishin' and a splashin'."- Kate Summers
"To go out with the setting sun on an empty beach is to truly embrace your solitude." – Jeanne Moreau
"My life is like a stroll upon the beach, as near to the ocean's edge as I can go." – Henry David Thoreau
More Inspirational Quote Posts:
Short Beach Sayings and Captions
Happiness is a day at the beach.
Wherever you go, bring your own sunshine.
I followed my heart, and it led me to the beach.
Every day should be a beach day.
Sky above, sand below, peace within.
Time wasted at the beach is time well spent.
If you need me, call me on my shell.
Life's a beach, and I'm just playing in the sand.
More Quotes on Beaches
"I love the beach. I love the sea. All my life I live within – in front of the sea." – Rafael Nadal
"To myself I am only a child playing on the beach, while vast oceans of truth lie undiscovered before me." – Isaac Newton
"I want to run the beach's length, because it never ends." – Deborah Ager
"Live in the sunshine, swim the sea, drink the wild air." – Ralph Waldo Emerson
"After a visit to the beach, it's hard to believe that we live in a material world." – Pam Shaw
"The sea does not reward those who are too anxious, too greedy, or too impatient. One should lie empty, open, choiceless as a beach – waiting for a gift from the sea." – Anne Morrow Lindbergh
"The cure for anything is salt water: sweat, tears, or the sea." – Isak Dinesen
"In every outthrust headland, in every curving beach, in every grain of sand, there is the story of the earth." – Rachel Carson
"On the beach, you can live in bliss." – Dennis Wilson
P.S. Get free downloads, checklists, inspirational emails & more when you sign up for our Free Resource Library!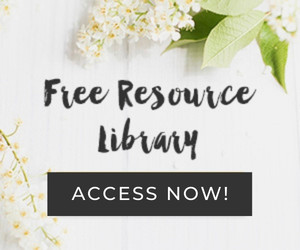 I hope you enjoyed these beaches quotes and quotes about beaches!