15+ Quotes About Adventure
Affiliate Disclaimer: This site contains affiliate links, which means we earn money if you purchase through our link. As an Amazon Associate I earn from qualifying purchases. Read our Disclosure Policy.
With a fun and curious attitude, even exploring your own city can feel like an adventure. Here are 15+ inspiring adventure quotes and quotes about adventure.
Subscribe to our Youtube channel!
15+ Quotes About Adventure | Adventure Quotes
"The biggest adventure you can take is to live the life of your dreams." – Oprah Winfrey
"Only those who risk going too far can possibly find out how far they can go." – T.S Eliot
"The purpose of life, after all, is to live it, to taste experience to the utmost, to reach out eagerly and without fear for newer and richer experience." – Eleanor Roosevelt
"Adventure is worthwhile." – Aesop
"As soon as I saw you, I knew an adventure was about to happen." – A.A. Milne
"Twenty years from now you will be more disappointed by the things you didn't do than by the ones you did do. So throw off the bowlines. Sail away from the safe harbor. Catch the trade winds in your sails. Explore. Dream. Discover." – Mark Twain
👉 Products We Recommend:

Inspirational Adventuring Quotes
"Adventure is worthwhile in itself." – Amelia Earhart
"When you see someone putting on his Big Boots, you can be pretty sure that an Adventure is going to happen." – A.A. Milnie
"The danger of adventure is worth a thousand days of ease and comfort." – Paulo Coelho
"Adventure isn't hanging off a rope on the side of a mountain. Adventure is an attitude we must apply to the day to day obstacles of life" – John Amat
"Then one day, when you least expect it, the great adventure finds you." – Ewan Mcgregor
"Life is either a daring adventure or nothing." – Helen Keller
More Quote Posts:
More Quotes on Adventures
"A man practices the art of adventure when he breaks the chain of routine and renews his life through reading new books, traveling to new places, making new friends, taking up new hobbies and adopting new viewpoints." – Wilfred Peterson
"We live in a wonderful world that is full of beauty, charm and adventure. There is no end to the adventures that we can have if only we seek them with our eyes open" – Jawaharlal Nehru
"To awaken quite alone in a strange town is one of the most pleasant sensations in the world. You are surrounded by adventure." – Freya Stark
"One way to get the most out of life is to look upon it as an adventure." – William Feather
"Travel doesn't become adventure until you leave yourself behind." – Marty Rubin
P.S. Get free downloads, checklists, inspirational emails & more when you sign up for our Free Resource Library!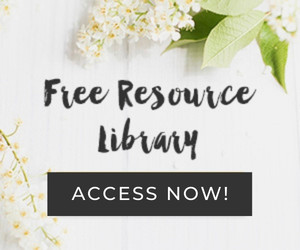 I hope you enjoyed these adventure quotes and quotes about adventure!