Affiliate Disclaimer: This site contains affiliate links, which means we earn money if you purchase through our link. As an Amazon Associate I earn from qualifying purchases. Read our Disclosure Policy.
Green is a soothing and nature-invoking color. Here are 20+ inspiring green quotes and quotes about the color green.
Subscribe to our Youtube channel!
20+ Quotes About the Color Green | Green Quotes
"Green is the prime color of the world, and that from which its loveliness arises." – Pedro Calderon de la Barca
"Colorless green ideas sleep furiously." – Noam Chomsky
"Green is a process, not a status. We need to think of 'green' as a verb, not an adjective." – Daniel Goleman
"An angel visited the green earth, and took a flower away." – Henry Wadsworth Longfellow
"It's good to touch the green, green grass of home." – Tom Jones
"For still there are so many things that I have never seen: in every wood in every spring there is a different green." – J. R. R. Tolkien
"Green in nature is one thing, green in literature another. Nature and letters seem to have a natural antipathy; bring them together and they tear each other to pieces." – Virginia Woolf
👉 Products We Recommend:

Inspirational Green Quotes
"Going green doesn't start with doing green acts, it starts with a shift in consciousness." – Ian Somerhalder
"Beauty, strength, youth, are flowers but fading seen; Duty, faith, love, are roots, and ever green." – George Peele
"Nature in her green, tranquil woods heals and soothes all afflictions." – John Muir
"I am in love with this green Earth." – Charles Lamb
"Every green natural place we save saves a fragment of our sanity and gives us a little more hope that we have a future." – Wallace Stegner
"Green strongly influences the heart and helps alleviate tension. Positive qualities associated with green are generosity, humility, and cooperation. Foods of the green vibration are all green fruits and green vegetables." – Tae Yun Kim
"For in the true nature of things, if we rightly consider, every green tree is far more glorious than if it were made of gold and silver." – Martin Luther
More Quote Posts:
More Quotes for the Color Green
"An optimist is a person who sees a green light everywhere, while a pessimist sees only the red stoplight… the truly wise person is colorblind." – Albert Schweitzer
"Green is the prime color of the world, and that from which its loveliness arises." – Pedro Calderon de la Barca

"Stay green, stay in the woods, and stay safe." – Karl Pilkington
"All theory, dear friend, is gray, but the golden tree of life springs ever green." – Johann Wolfgang von Goethe
"The future is green energy, sustainability, renewable energy." – Arnold Schwarzenegger
"Beautiful as a dandelion-blossom golden in the green grass, this life can be." – Edna St. Vincent Millay
P.S. Get free downloads, checklists, inspirational emails & more when you sign up for our Free Resource Library!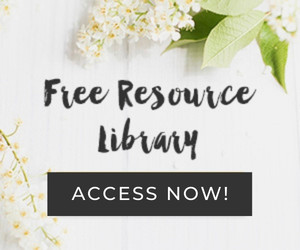 I hope you enjoyed these green quotes and quotes about the color green!