The phoenix is a mythical creature known to be born from fire and rise from the ashes. Here are 20+ inspiring phoenix quotes about rebirth and rising from the ashes.
Click here to subscribe to our Youtube channel!
20+ Quotes About Phoenixes | Inspiring Phoenix Quotes
"The phoenix hope, can wing her way through the desert skies, and still defying fortune's spite; revive from ashes and rise." – Miguel de Cervantes
"From the ashes, a fire shall be woken, A light from the shadows shall spring…" – J.R.R. Tolkien
"Hope rises like a phoenix from the ashes of shattered dreams." – S.A. Sachs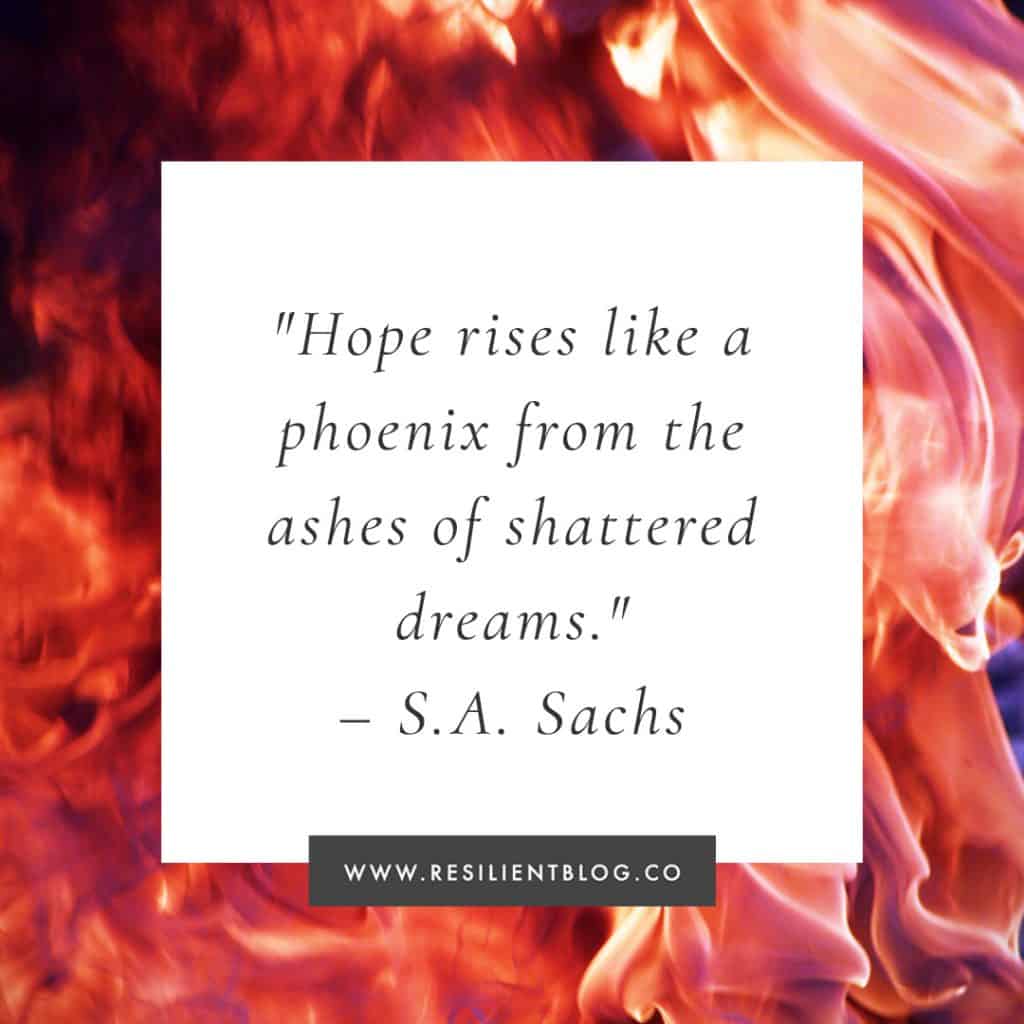 "'We are like the Phoenix,' said Abuelita.
'Rising again, with a new life ahead of us.'" – Pam Muñoz Ryan
"The phoenix must burn to emerge." – Janet Fitch
"Only the phoenix rises and does not descend. And everything changes. And nothing is truly lost." – Neil Gaiman
👉 Products We Recommend:

Quotes on Phoenixes | Phoenix Quotations
"'Which came first, the Phoenix or the flame?' 'I think the answer is that a circle has no beginning.' 'Well reasoned.'" – J. K. Rowling, in Harry Potter
"Once you've had your life burn down, it takes time to be a Phoenix." – Sharon Stone
"God help you if you are a phoenix and you dare to rise up from the ash. A thousand eyes will smolder with jealousy while you are just flying past." – Ani DiFranco
"Our passions are the true phoenixes; when the old one is burnt out, a new one rises from its ashes." – Johann Wolfgang von Goethe
Quotes for Phoenixes | Phoenix Rebirth Sayings
"What matters most is how well you walk through the fire." – Charles Bukowski
"Here in this suffering, all previous beliefs are called into question. They are consumed in the fire sparked and fueled by our own illusion. The pain becomes the ashes we are now entombed in. It is only when we find ourselves at this most imprisoned of junctures that we emerge again, the phoenix of our very life which is ever so much more beautiful than the last one." – Teal Swan
"And when all that was left was ashes, she would again clothe herself in flame. Rising from the dust of her past to rekindle the spark of her future. She was a Phoenix, her own salvation; rebirthed, renewed, resurrected." – LaRhonda Toreson
"A heart filled with love is like a phoenix that no cage can imprison." – Rumi
"Ready must thou be to burn thyself in thine own flame; how couldst thou become new if thou have not first become ashes!" – Friedrich Nietzsche

Inspirational Phoenix Quotes | Inspiring Phoenix Sayings
"And let it direct your passion with reason, that your passion may live through its own daily resurrection, and like the phoenix rises above its own ashes." – Khalil Gibran
"Pain can burn you up and destroy you, or burn you up and redeem you. It can deliver you to an entrenched despair or deliver you to your higher self. At midlife, we decide, consciously or unconsciously, the path of the victim or the path of the Phoenix when it is rising up at last." – Marianne Williamson
"Temper us in fire, and we grow stronger. When we suffer, we survive." – Cassandre Clare
"Stars are phoenixes, rising from their own ashes." – Carl Sagan
"It's best to have failure happen early in life. It wakes up the Phoenix bird in you so you rise from the ashes." – Anne Baxter
Related Inspirational Quote Posts:
More Phoenix Inspirational Quotes | Phoenix Rebirth Quotes
"I no longer feared the darkness once I knew the phoenix in me would rise from the ashes." – William C. Hannan
"And just as the Phoenix rose from the ashes, she too will rise. Returning from the flames, clothed in nothing but her strength, more beautiful than ever before." – Shannen Heartzs
"I'm like a phoenix. I rise from the ashes." – Bess Myerson
"In order to rise from its own ashes, a phoenix first must burn." – Octavia Butler
"Whether we remain the ash or become the Phoenix is up to us." – Ming-Dao Deng
P.S. If you're ready to improve your life and keep track of all your progress and goals, check out Your Best Life Planner. It's a kit of 36 digital printables that help you plan your days with monthly, weekly, and daily planners, set goals, vision your future, create self care and gratitude lists, and so much more! Check it out here now and create your best life.
I hope these phoenix quotes and quotes about phoenixes rising from the ashes inspire you!