Affiliate Disclaimer: This site contains affiliate links, which means we earn money if you purchase through our link. As an Amazon Associate I earn from qualifying purchases. Read our Disclosure Policy.
Each year on January 1st, the idea of the new year promises to bring us a fresh start, a clean slate, and renewed vigor for our goals and resolutions. Here are 20+ inspiring quotes about the new year and New Year's quotes.
Subscribe to our Youtube channel!
20+ Quotes About the New Year | Inspiring New Year Quotes
"New year — a new chapter, new verse, or just the same old story? Ultimately we write it. The choice is ours." – Alex Morritt
"I close my eyes to old ends. And open my heart to new beginnings." – Nick Frederickson
"Hope smiles from the threshold of the year to come, whispering, 'it will be happier.'" – Alfred Lord Tennyson
"Every single year, we're a different person. I don't think we're the same person all of our lives." – Steven Spielberg
"What a wonderful thought it is that some of the best days of our lives haven't even happened yet." – Anne Frank
Products We Recommend:

Quotes on the New Year| New Year's Eve Quotations
"Tomorrow is the first blank page of a 365-page book. Write a good one." – Brad Paisley
"The New Year symbolizes the ending of one year and the beginning of yet another. We celebrate this event, yet it is only a moment in time, like any other day. But it is also considered a time when new beginnings can happen. Be determined to have a Happy New Year!" – Catherine Pulsifer
"Whatever it is you're scared of doing, do it. Make your mistakes, next year and forever." – Neil Gaiman
"Make New Year's goals. Write them down. Visualize your success. Take action. Be determined. Do not give up when faced with obstacles. Make perseverance your word for the year." – Kate Summers
"Cheers to a new year and another chance for us to get it right." – Oprah Winfrey

Inspirational New Year's Quotes
"Every time you tear a leaf off a calendar, you present a new place for new ideas." – Charles Kettering
"New beginnings are in order, and you are bound to feel some level of excitement as new chances come your way." – Auliq Ice
"What the new year brings to you will depend a great deal on what you bring to the new year." – Vern McLellan
"Always bear in mind that your own resolution to succeed is more important than any other." – Abraham Lincoln
More Quote Posts:
New Year Inspirational Quotes | New Year Sayings
"And suddenly you know: It's time to start something new and trust the magic of beginnings." – Meister Eckhart
"The new year stands before us, like a chapter in a book, waiting to be written." – Melody Beattie
"Last year's words belong to last year's language. And next year's words await another voice." – T.S. Eliot
"Every new beginning comes from some other beginning's end." – Seneca

More Inspirational New Year's Quotes | Quotes for the New Year
"Write it on your heart that every day is the best day in the year." – Ralph Waldo Emerson
"Take a leap of faith and begin this wondrous new year by believing." – Sarah Ban Breathnach
"Character is the ability to carry out a good resolution long after the excitement of the moment has passed." – Cabett Robert
"How the New Year will turn out is entirely up to you. The attitude you bring, the determination you have, the goals you set all will result in the type of year that you will have. So let your attitude be positive, your determination be strong!" – Theodore W. Higginsworth
"And now we welcome the new year. Full of things that have never been." – Rainer Maria Rilke
P.S. Get free downloads, checklists, inspirational emails & more when you sign up for our Free Resource Library!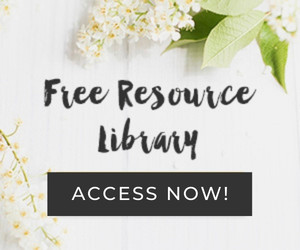 I hope these new year quotes and quotes about the New Year can inspire you!