Affiliate Disclaimer: This site contains affiliate links, which means we earn money if you purchase through our link. As an Amazon Associate I earn from qualifying purchases. Read our Disclosure Policy.
Having good vibes just means that someone puts out positive energy into the world. You know it when you feel it. 🙂 Here are 15+ inspiring good vibes quotes, positive energy quotes and quotes about good vibes.
Subscribe to our Youtube channel!
15+ Quotes About Good Vibes | Good Vibes Quotes and Positive Energy Quotes
Good vibes only.
"Vibe high and the magic around you will unfold." – Akilnathan Logeswaran
"Whether you think you can, or think you can't, you're probably right." – Henry Ford
"It's the easiest thing in the world to be down about anything. I think the body responds to good vibes." – Dave Davies
"With the right vibes and the right people, it's easy to create something magical." – Dinah Jane
"In order to carry a positive action, we must develop here a positive vision." – Dalai Lama
👉 Products We Recommend:

Inspirational Good Vibes Quotes
"I just like playing songs with happy vibes and good feelings." – Kygo
"If you feel happy, smile with all your heart. If you're down, smile with all your might." – Paul Ian Guillermo
"Positive thinking will let you do everything better than negative thinking will." – Zig Ziglar
"You just get the vibes of your surroundings and it rubs off on you." – Gordon Lightfoot
"You can feel the vibes, feel the people pulling for you." – Julius Erving
More Quote Posts:
More Quotes on Good Vibes | Quotes About Positive Energy
"Keep your face to the sunshine and you cannot see a shadow." – Helen Keller
"The greatest win is walking away and choosing not to engage in drama and toxic energy at all." – Lalah Delia
"You can't make positive choices for the rest of your life without an environment that makes those choices easy, natural, and enjoyable." – Deepak Chopra
"Perpetual optimism is a force multiplier." – Colin Powell
"I believe in karma, and I believe if you put out positive vibes to everybody, that's all you're going to get back." – Kesha
"Positive thinking is more than just a tagline. It changes the way we behave. And I firmly believe that when I am positive, it not only makes me better, but it also makes those around me better." – Harvey Mackay
P.S. Get free downloads, checklists, inspirational emails & more when you sign up for our Free Resource Library!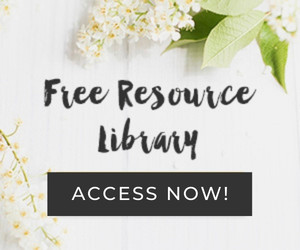 I hope you enjoyed these good vibes quotes and quotes about good vibes!